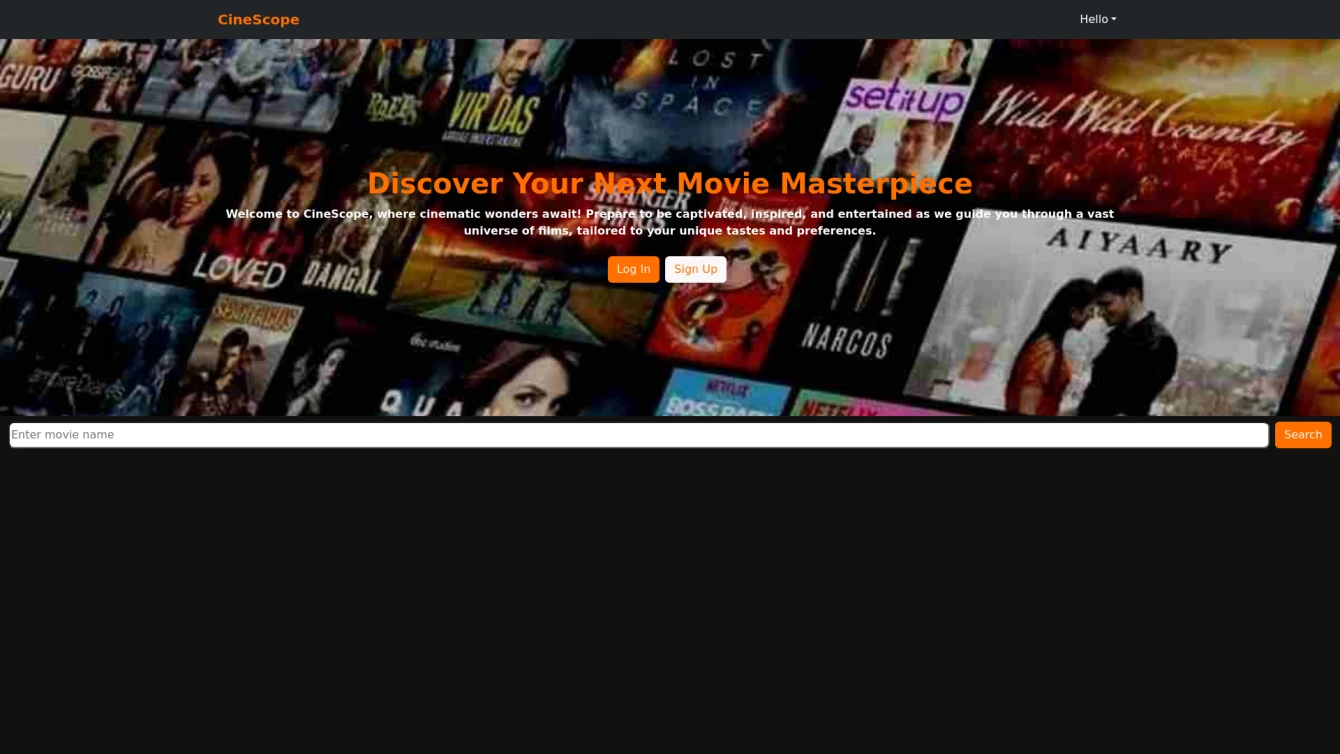 Discover Your Next Movie Masterpiece With Personalized Recommendations.
Product information and features
Discover your next cinematic masterpiece with the AI tool, CineScope. It provides a personalized movie recommendation experience by employing advanced algorithms to suit your unique tastes and preferences. The moment you log in, you are greeted with a vast catalog of films, inviting you to embark on a journey of cinematic exploration.
Searching for a movie that matches your mood or preference is effortless thanks to CineScope's intuitive interface. Whether you're in the mood for a specific genre, director, or actor, the efficient search functionality has got you covered. CineScope.com's AI-powered engine uses your behavior and feedback to refine and enhance its movie suggestions continuously.
Learning from your interactions, CineScope tweaks its algorithms to deliver increasingly precise and relevant movie recommendations. This AI tool is dedicated to enriching your movie-viewing experience by helping you uncover hidden gems and discover films that pique your interest.
By broadening your cinematic perspective, CineScope lets you delve into a range of diverse genres and styles, ensuring a fulfilling and enriching movie journey. CineScope is a comprehensive AI tool that employs complex algorithms to provide a personalized movie discovery experience.
In summary, whether you're hunting for a particular film or eager to expand your movie knowledge, CineScope's extensive catalog and recommendation features are an invaluable resource for both movie buffs and casual viewers. This AI tool aids in discovering new films, exploring diverse genres, and provides an overall enriching cinematic experience.
Tell the world CineScope has been featured on NaNAI.tools:
CineScope Reviews
What's your experience with CineScope?
There are no reviews yet.
Related AI tools to CineScope