Best AI Transcription tools
Browse all AI Transcription tools (17) in our database.
Popular AI Transcription tools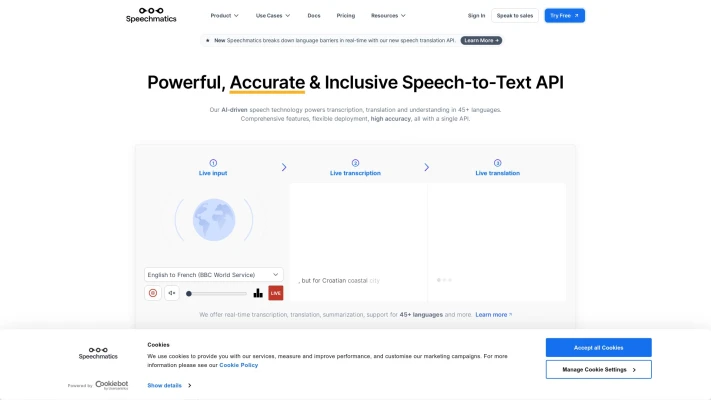 Speechmatics
Transforming audio into accurate text through AI-driven transcriptions.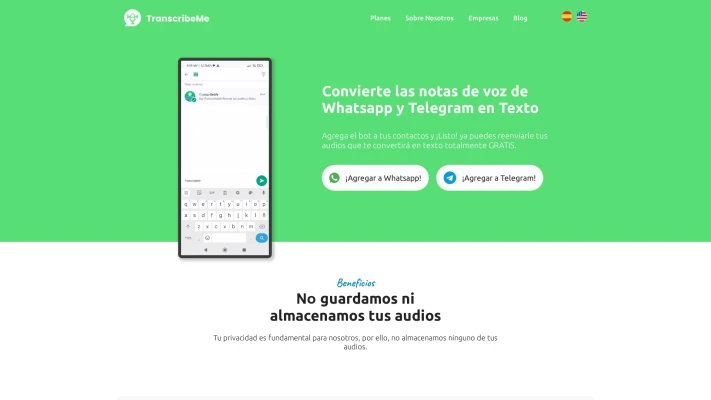 TranscribeMe
Transforming voice messages into text, hassle-free and private.
All AI Transcription tools
About AI Transcription tools
What are AI Transcription tools?
AI Transcription tools are software apps that utilize artificial intelligence, particularly automatic speech recognition (ASR) technology, to convert audio and video recordings into text. These tools employ advanced machine learning algorithms to analyze and transcribe spoken language, producing accurate and real-time transcripts. AI Transcription tools cater to various industries, including journalism, education, legal, and business, providing a fast and efficient solution for generating written content from audio and video sources, streamlining workflows, and enabling easy access to the information contained in multimedia recordings.
Who are AI Transcription tools for?
AI Transcription tools are for journalists, content creators, researchers, legal professionals, and businesses seeking to convert audio and video recordings into written text. These tools cater to individuals and organizations that require accurate and efficient transcription services to transcribe interviews, lectures, meetings, and other spoken content. AI Transcription tools streamline the transcription process, saving time and resources, and providing easy access to valuable information contained within multimedia recordings for various applications and documentation purposes.
How can AI Transcription tools help businesses?
AI Transcription tools can benefit businesses by improving productivity and accessibility of audio and video content. These tools automate the transcription process, allowing businesses to quickly convert recorded meetings, interviews, and customer interactions into written text. This enhances data organization, enables easy searchability, and assists in creating accurate documentation. Moreover, AI Transcription tools enhance content accessibility for individuals with hearing impairments and facilitate multilingual communication, enabling businesses to reach a broader audience and improve overall communication and collaboration within the organization.
How to use AI Transcription tools?
Using AI Transcription tools is generally straightforward. Users can access these tools through web-based platforms or software applications. To transcribe audio or video recordings, users upload the files into the tool's interface, and the AI algorithms will process the content and generate a written transcript. Users can review and edit the transcript if necessary, and then download or save the transcribed text in a preferred format for further use, making the process efficient and convenient for businesses seeking accurate and automated transcription services.
Related categories to Transcription