Best AI Code Assistant tools
Browse all AI Code Assistant tools (60) in our database.
Popular AI Code Assistant tools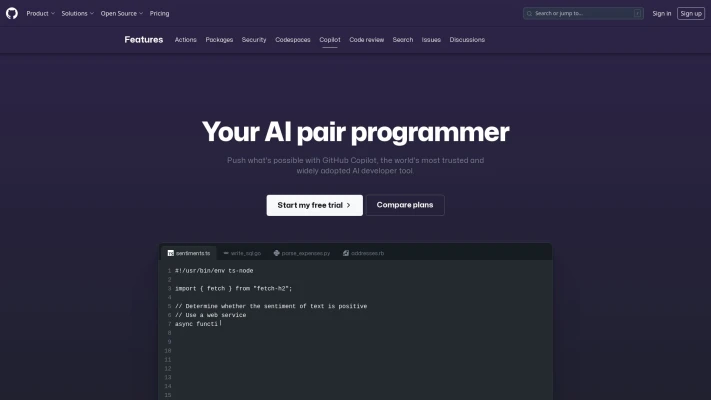 Github Copilot
Your AI-powered coding assistant for efficient and effective programming.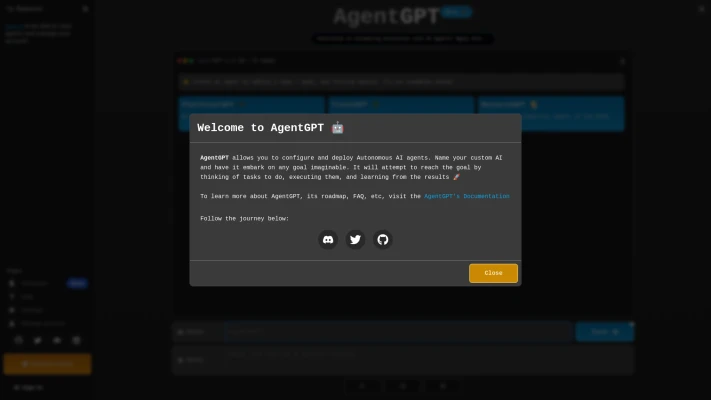 AgentGPT
Simplifying the creation and deployment of autonomous AI agents.
All AI Code Assistant tools
About AI Code Assistant tools
What are AI Code Assistant tools?
AI Code Assistant tools are advanced software applications that utilize artificial intelligence and machine learning to assist developers in writing, debugging, and optimizing code. These tools can automatically suggest code completions, detect and fix errors, provide context-aware documentation, and offer performance improvements based on best coding practices. By leveraging AI capabilities, these tools streamline the coding process, enhance productivity, and help developers produce high-quality code with greater efficiency and accuracy.
Who are AI Code Assistant tools for?
The AI Code Assistant toolset caters to coders, programmers, and developers of all skill levels. These resources are designed for programmers who want to streamline their processes, write better code, and get more done in less time. AI Code Assistant solutions give invaluable assistance to developers at all levels, from seasoned pros searching for rapid code recommendations to novices in need of context-aware documentation and mistake detection.
How can AI Code Assistant tools help businesses?
Tools that use AI as a coding assistant may help organizations greatly by increasing the efficiency and quality of their development teams' work. Reduced development time and fewer mistakes may be achieved with the help of these tools for developing, debugging, and optimizing code. Businesses may increase code consistency, boost software speed, and more effectively deliver high-quality products to customers with the help of AI-powered code recommendations and context-aware documentation.
How to use AI Code Assistant tools?
To use AI Code Assistant tools, integrate the selected tool with your preferred code editor or integrated development environment (IDE). As you write code, the tool will automatically provide suggestions, auto-completions, and error detections. Review and accept relevant suggestions to speed up coding and improve accuracy. Experiment with the tool's features, settings, and keyboard shortcuts to maximize productivity and leverage AI capabilities effectively.
Related categories to Code Assistant