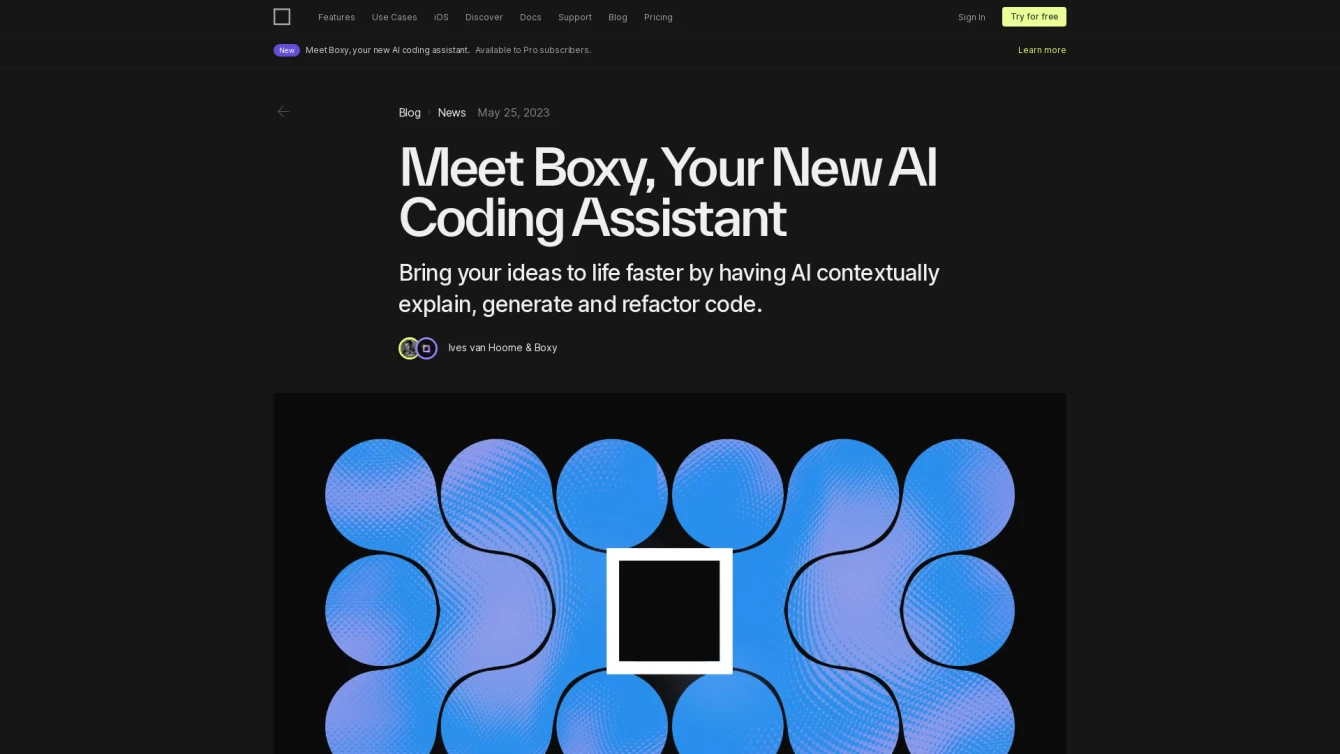 Enhancing coding productivity with AI-powered insights and automation.
Product information and features
Experience a refreshed approach to coding with Boxy, an AI tool developed by CodeSandbox. This tool was built with the aim of enhancing the efficiency and speed of coding workflows. It establishes itself as an intelligent coding partner within the CodeSandbox platform, utilizing full access to the user's codebase to grasp the context of their software application.
Boxy's AI capabilities shine through in its ability to explain, generate, and refactor codes in a contextually appropriate manner. It even offers an AI playground for all Pro users of CodeSandbox to test its functionality and explore its features.
With Boxy, users can streamline their codes, identify potential bugs, and bolster security measures using the new chat DevTool. This tool's robust contextual abilities enable it to offer features like intuitive code refactoring and context-specific code generation.
Boxy excels at tailoring codes to specific contexts within CodeSandbox, significantly reducing manual work. It can also propose automatic, relevant commit messages, thus simplifying workflow processes. Additionally, Boxy goes beyond just coding assistance — it offers explanations and insights that help developers grow, making learning more accessible.
Pro subscribers can opt in to access Boxy's AI features, adding an extra layer of flexibility. CodeSandbox also operates an AI Research Program where volunteers can enjoy free access to Boxy's AI features, in return for their continuous feedback to further refine the AI tool's capabilities.
In summary, Boxy is a comprehensive AI tool that enhances coding productivity, offers contextual code generation, identifies potential bugs, and provides relevant insights. It's a great asset for developers looking to streamline their workflows and grow their skills within the CodeSandbox domain. It's worth considering for any developer aiming to take their coding to the next level.
Tell the world Boxy has been featured on NaNAI.tools:
Boxy Reviews
What's your experience with Boxy?
There are no reviews yet.