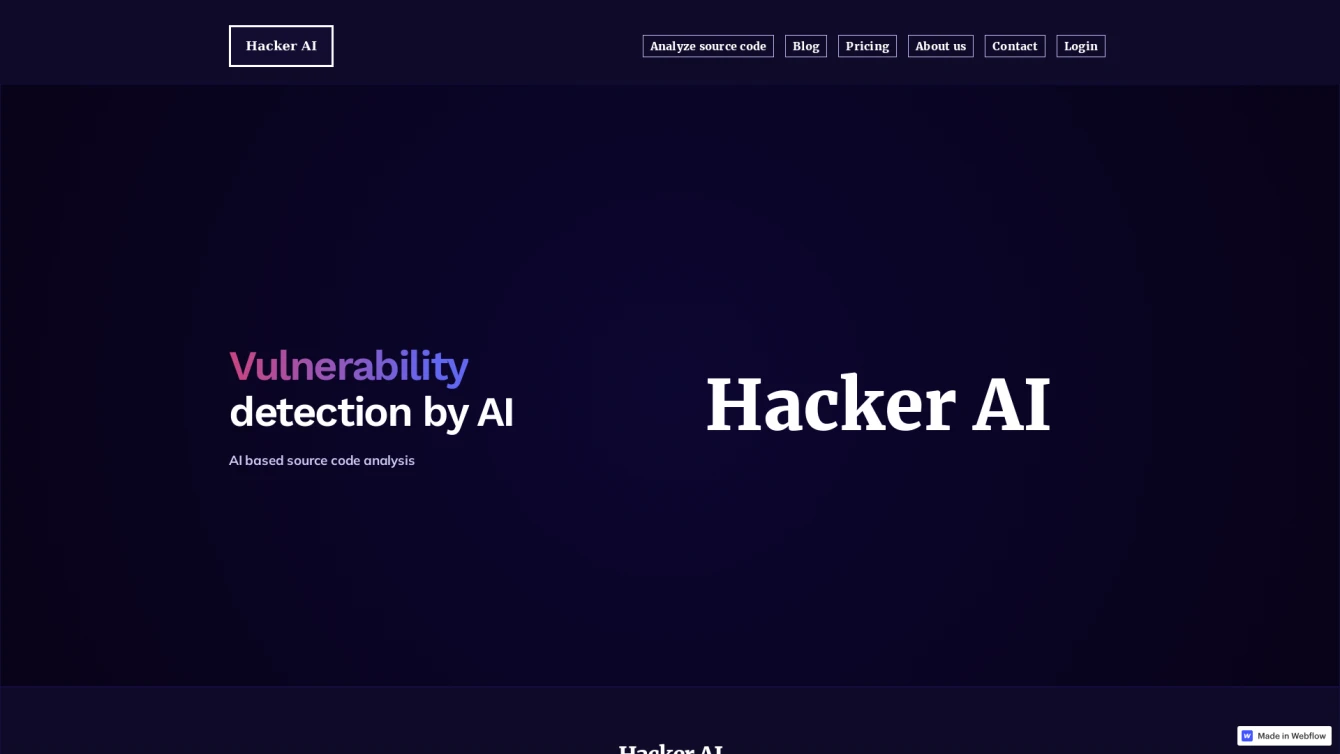 Securing your code, one scan at a time.
Product information and features
Looking to bolster your code's security? Dive into the world of Hacker AI, an AI tool developed by a seasoned cybersecurity agency based in France. This tool delves into your source code, uncovering potential security loopholes that could be prime targets for hackers or malicious entities.
With Hacker AI, you can proactively discover and rectify security vulnerabilities in your code. This mitigation strategy ensures you're always one step ahead, minimizing the chance of security breaches. The AI tool leverages the power of a GPT-3 model to detect various vulnerabilities such as SQL injection in Python, LFI in PHP, and RCE in Rust, among others.
Enjoy the benefits of this tool for free during its beta phase. There's no need for any account creation, just upload your source code in a zip file to HackerAI.com and within a span of 10 minutes, you'll receive a comprehensive vulnerability detection report.
Behind this powerful AI tool is AckViz, a cybersecurity firm with a decade's worth of experience in serving businesses and governments. Their team is composed of skilled hackers who provide prompt emergency interventions in the face of cyberattacks. Their expertise has won the trust of over 200 customers worldwide.
In summary, Hacker AI is a robust tool that leverages artificial intelligence to audit your source code, unveiling and addressing potential security vulnerabilities. It's a vital tool for businesses and governments looking to fortify their code against potential cyber threats. Its easy-to-use design, quick turnaround time, and experienced team make it a valuable asset in the fight against cybercrime.
Tell the world Hacker AI has been featured on NaNAI.tools:
Hacker AI Reviews
What's your experience with Hacker AI?
There are no reviews yet.
Related AI tools to Hacker AI