Best AI Research tools
Browse all AI Research tools (62) in our database.
Popular AI Research tools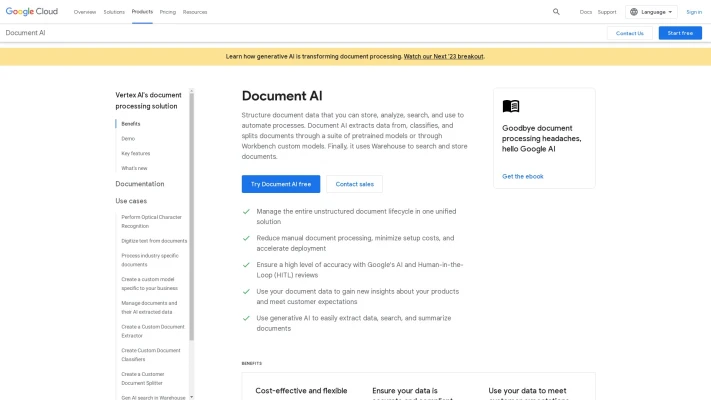 Google Document AI
Document AI (DocAI) takes unstructured data from documents and transforms it into structured data.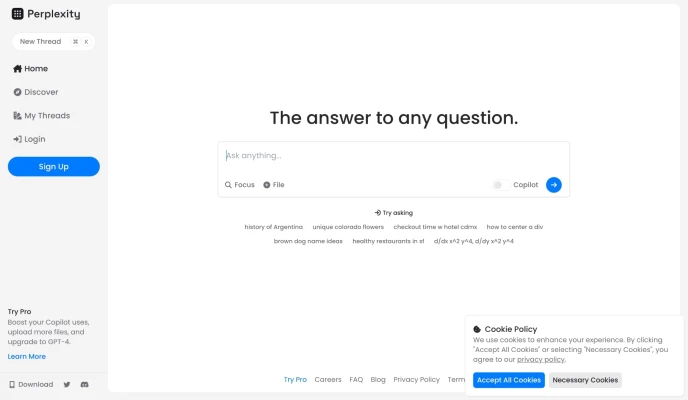 Perplexity AI
Delivering precise responses to intricate queries with AI prowess.
About AI Research tools
What are AI Research tools?
To help them in their work, researchers might use AI research tools, which can take the shape of either a software program or a platform. Features such as automated literature searching and reviewing, data analysis, NLP, and predictive modeling are available with these instruments. More efficient and data-driven research outcomes may be achieved with the help of AI and algorithms by streamlining data analysis, uncovering patterns and insights, and speeding up the research workflow.
Who are AI Research tools for?
Researchers and data analysts in academia, government, and industry may all benefit from using AI research tools. These resources help scientists simplify the process of conducting literature reviews, analyzing massive datasets, and deducing meaningful conclusions. Researchers may improve their efficiency, make better judgments based on data, and move their work forward faster by using AI-powered features.
How can AI Research tools help businesses?
Tools developed via AI research may help firms optimize data analysis, boost decision-making, and speed up R&D. Using these methods, firms can swiftly sift through mountains of data in search of meaningful patterns and insights that may inform future decisions and guide new product development. Businesses may improve their productivity and the results of their R&D endeavors by using AI algorithms to make data-driven choices, remain competitive in their sectors, and innovate more effectively.
How to use AI Research tools?
To use AI Research tools, users typically access web-based platforms or software applications. They can input research questions, upload data, or specify search criteria. The AI algorithms then analyze the data, generate insights, and present results in visualizations or reports. Researchers can review and interpret the findings to inform their studies, make data-driven decisions, and optimize their research processes effectively.
Related categories to Research