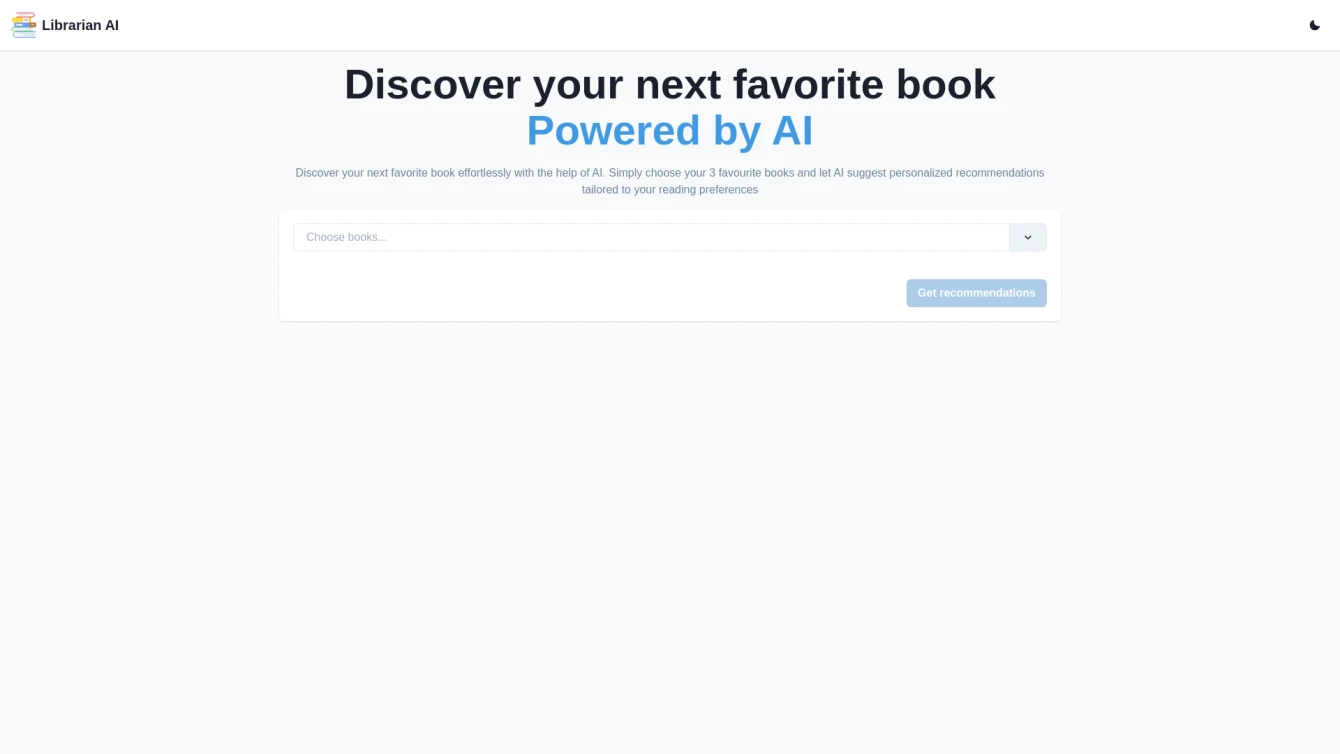 Unleashing the world of books tailored to your taste in seconds.
Product information and features
Experience the power of an AI tool that revolutionizes the way you discover books. Librarian AI, an AI-powered platform, offers personalized book recommendations within moments. It harnesses the potency of advanced algorithms to analyze your top three favorite books, and based on these preferences, it presents you with a curated list of books.
Librarian AI eliminates the need for endless scrolling and the frustration that comes with trying to find a new book that matches your taste. It makes the process of discovering new favorite books effortless, therefore taking away the guesswork from the selection process.
This AI tool is a treasure for book aficionados who find it challenging to search for new books aligning with their interests. Librarian AI opens up a world of great reads in a manner that is not only simple but also personalized.
With Librarian AI's easy-to-navigate user interface, users simply need to input their three most-loved books and watch as the tool provides them with an array of personalized book suggestions. In essence, librarianai.com is an indispensable tool for book enthusiasts who wish to save time and enhance their reading recommendations based on a personalized algorithm that tailors suggestions to their specific reading tastes.
To sum it up, Librarian AI is an exceptional AI tool with its main features being a personalized book recommendation algorithm and a user-friendly interface. It has wide-ranging use cases, particularly for book lovers who wish to discover new books effortlessly. Its ability to provide tailored recommendations is what makes it an invaluable resource for its users.
Tell the world Librarian AI has been featured on NaNAI.tools:
Librarian AI Reviews
What's your experience with Librarian AI?
There are no reviews yet.
Related AI tools to Librarian AI