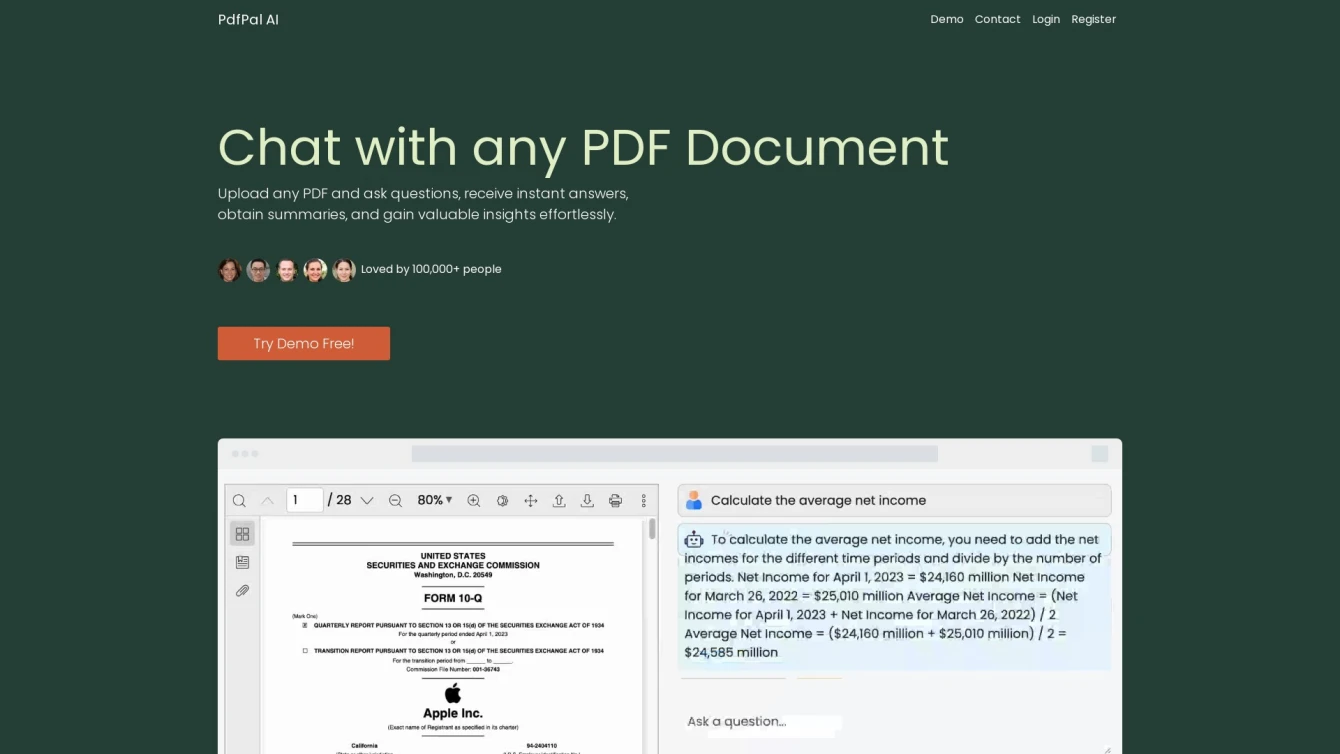 Revolutionizing Document Interaction with AI-Powered Chat.
Product information and features
Enter the world of smart document management with PDFPal.ai. This AI tool transforms the way you interact with your PDF files. Instead of traditional methods of reading and extracting information, you can now engage in chat-based conversations with your documents, all thanks to the power of Artificial Intelligence.
PDFPal.ai allows you to upload any PDF document and ask the AI questions based on the content. You'll receive instant answers, summaries, and valuable insights, all generated by analyzing the document's content. This feature is not limited to specific document types. Whether it's an educational piece, a research paper, a report, or any creative content, the AI is equipped to deliver intelligent responses.
While providing this unique experience, PDFPal.ai gives utmost priority to data security. It ensures that the PDFs you upload are encrypted and stored securely. The tool doesn't share, distribute, or use your content for anything beyond the chat experience. The AI's capabilities are not defined by the length or complexity of the documents, making it versatile for both short articles and lengthy research papers.
Creating an account on PDFPal.ai is free, and you can get a glimpse of the tool's capabilities through a demo. It strictly follows its terms and conditions and privacy policy to respect and maintain user privacy.
In summary, PDFPal.ai is a revolution in document management. Its chat-based interaction system simplifies the process of extracting information from PDFs. It's a great tool for students, researchers, and professionals who want to work smartly with their documents. With its commitment to data security and user privacy, you can be assured of a safe and efficient experience.
Tell the world PDFPal.ai has been featured on NaNAI.tools:
PDFPal.ai Reviews
What's your experience with PDFPal.ai?
There are no reviews yet.
Related AI tools to PDFPal.ai