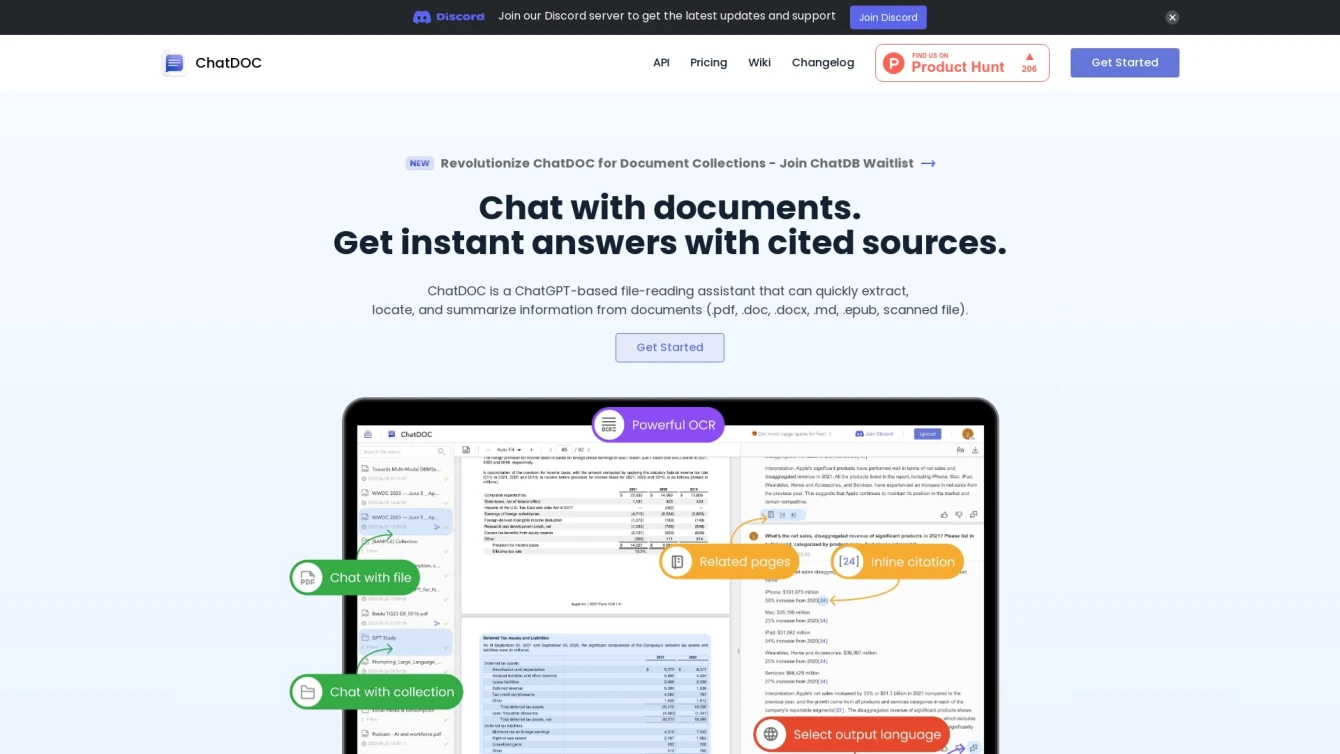 Your AI-powered file-reading assistant for quick and accurate answers.
Product information and features
Explore the capabilities of ChatDOC, an AI tool that serves as your personal file-reading assistant. Built on the robust ChatGPT language model, it is capable of comprehending text, tables, and images contained within PDF documents. The AI tool cleverly extracts, identifies, and summarizes information, delivering easy-to-understand answers promptly.
By utilizing advanced AI technology, chatdoc.com enhances its data analysis performance, providing select insights from tables and texts in your documents. It supports its responses with direct citations from the source files, hence enabling precise fact-checking.
ChatDOC caters to users aiming to enhance their reading speed and learning efficiency. Upload research papers, books, manuals, and other documents to receive rapid answers to your inquiries. This service is accessible to everyone who registers for an account on chatdoc.com. The tool allows for a maximum file size of 150 pages, and you can upload up to 10 documents.
Your files are securely stored with ChatDOC, and you can effortlessly search across multiple documents. Although it already offers a robust set of features, expect additional enhancements to ChatDOC in the future.
In summary, ChatDOC is a potent AI tool that caters to users needing prompt answers from PDF documents. Its main features include text understanding, data extraction, summarization, and direct citation for fact-checking. Ideal for use cases such as academic research, professional reading, and personal learning, this tool streamlines your reading process and enhances your learning experience.
Tell the world ChatDOC has been featured on NaNAI.tools:
ChatDOC Reviews
What's your experience with ChatDOC?
There are no reviews yet.
Related AI tools to ChatDOC