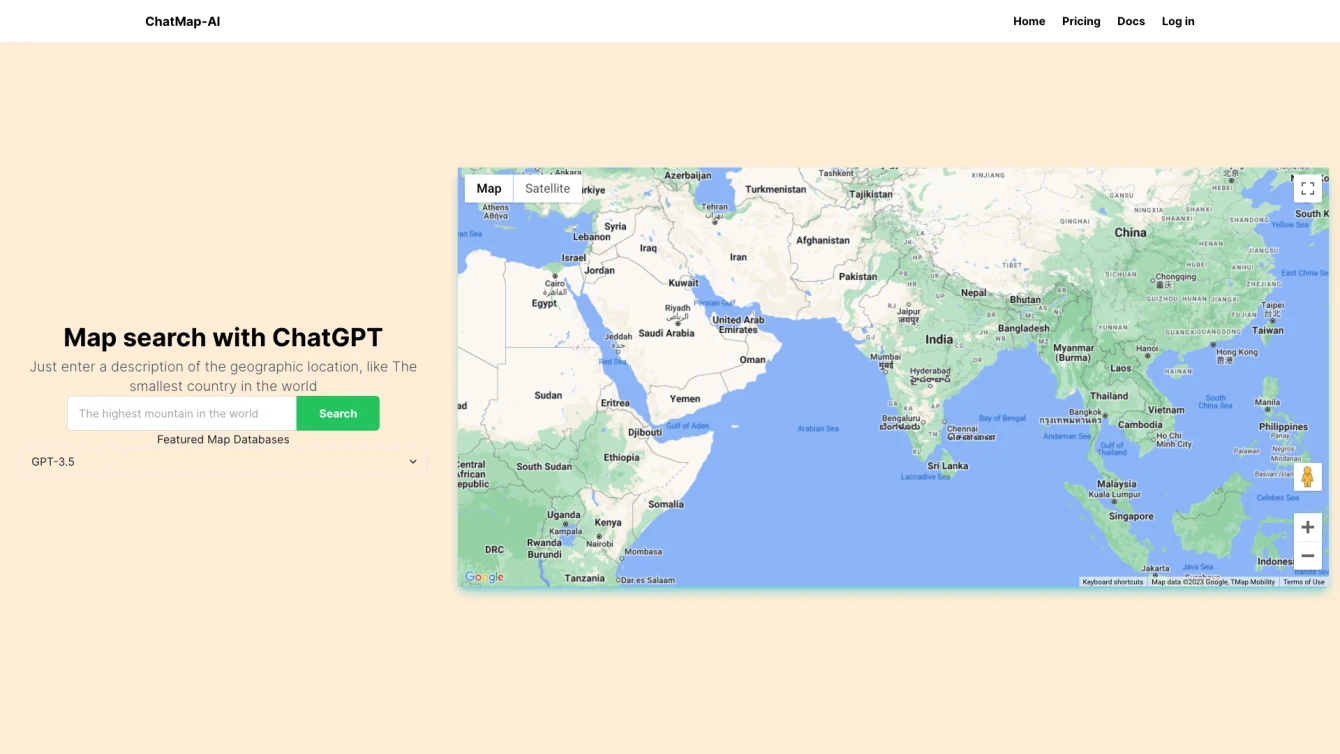 Transforming Geographic Search with AI-Powered Descriptive Mapping.
Product information and features
With the power of AI technology, Chatmap AI delivers an ingenious map search solution, allowing you to effortlessly find geographic locations based on descriptive information. This AI tool leverages the capabilities of ChatGPT to understand and interpret natural language inputs. Whether you're searching for 'the tallest mountain on earth' or 'the spot where Titanic sank', Chatmap AI provides accurate and swift results.
It doesn't stop there. Chatmap AI also equips you with keyboard shortcuts for easy navigation, along with the option to switch between terrain and satellite views, giving you a comprehensive understanding of the desired location. It also accommodates different measurement preferences by offering a toggle between metric and imperial units.
Chatmap AI is a user-friendly tool, designed to cater to a wide range of users. It is perfect for those who do not know the exact names of locations, but can provide a description or related information. Extensive knowledge of map navigation is not required, making it an accessible tool for everyone.
Chatmap AI is developed by SMARTWAVE LLC. The privacy policy and terms of use can be found on the company's website: chatmap-ai.com.
In summary, Chatmap AI is a powerful AI tool that simplifies the process of finding geographic locations based on descriptions or related information. Its user-friendly design, coupled with its ability to interpret natural language inputs, offers a unique and efficient map search experience. Whether you're a geography enthusiast, a student, or just someone looking for a location, Chatmap AI can make your search experience quick, accurate, and enjoyable.
Tell the world Chatmap AI has been featured on NaNAI.tools:
Chatmap AI Reviews
What's your experience with Chatmap AI?
There are no reviews yet.
Related AI tools to Chatmap AI