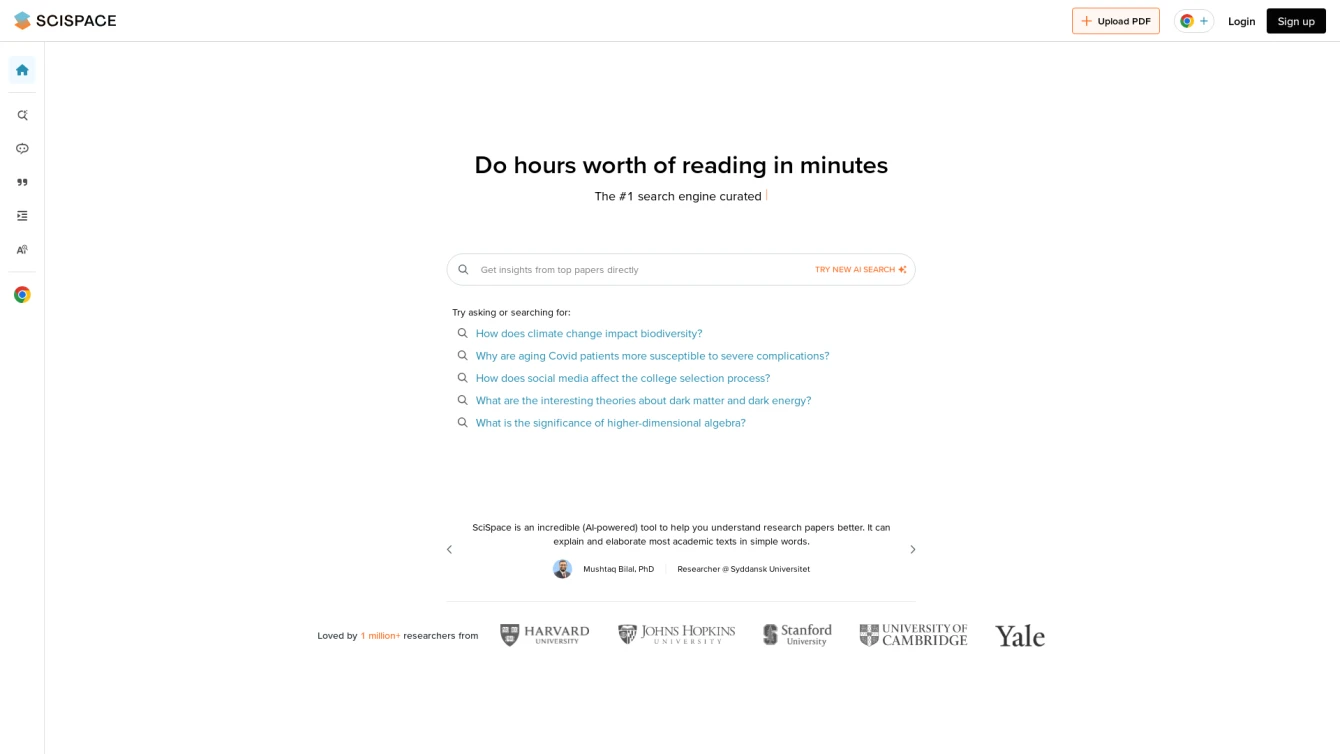 Streamlining research and publication with AI-powered solutions.
Product information and features
Scispace leverages AI technology to simplify the process of exploring, understanding, and publishing academic research. This AI tool houses an extensive searchable database featuring more than 270 million papers, authors, topics, journals, and conferences. Scispace.net makes research easier and more efficient.
The platform boasts a myriad of features designed to assist researchers and authors. Among these features are a plagiarism checker to ensure originality, a wide variety of templates for paper writing, and a user-friendly journal submission process. It also includes a unique AI copilot feature designed to decode complex research papers, making them more accessible to users.
Scispace extends its functionality with a flexible pricing structure that accommodates different user needs. The platform also gives personalized recommendations of popular papers, topics, and conferences based on user preferences. To further enhance the publishing process, it offers a gallery consisting of over 40,000 journal templates.
In summary, Scispace is a comprehensive research tool powered by AI. It is designed to streamline the process of research exploration, understanding, and publication. With features like a vast database, a plagiarism checker, an AI copilot, and a wide range of templates, it serves as a valuable resource for researchers and authors. It's not just a tool, it's a companion that provides personalized recommendations and simplifies the publishing process.
Tell the world Scispace has been featured on NaNAI.tools:
Scispace Reviews
What's your experience with Scispace?
There are no reviews yet.
Related AI tools to Scispace