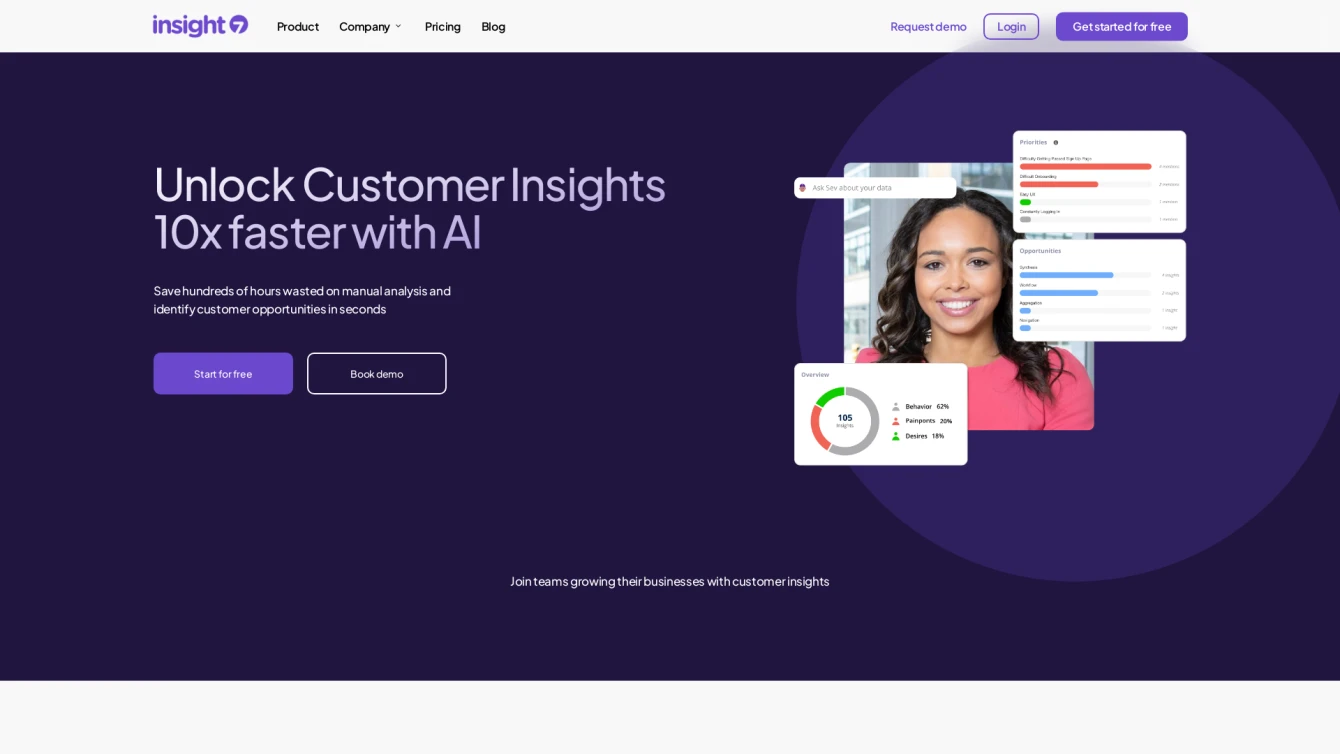 Accelerating customer insights through artificial intelligence.
Product information and features
Unlock the power of customer insights with the AI tool, AIPage. This platform uses artificial intelligence to deliver valuable client insights at a pace that's ten times faster than conventional methods. By automating user research and product discovery, it empowers organizations to swiftly build products that resonate with their users.
AIPage consolidates all user research data, whether new or existing, into one easily accessible repository. This makes it simpler for you to analyze data and draw meaningful insights. Moreover, the platform is designed with data privacy in mind and adheres to GDPR regulations, emphasizing the safety and security of your information.
When you subscribe to AIPage, you stand to save 40% on your subscription. Plus, those who join the waitlist have a chance to gain free access soon. AIPage also extends an invitation to join their community through LinkedIn, Slack, and other popular messaging platforms. This provides a great opportunity for networking and knowledge sharing with like-minded professionals.
Overall, AIPage is a robust AI tool that blends automation and intelligence to deliver accelerated customer insights. It offers features like consolidated data repository, automation of user research, and a dedicated community for networking. Whether you're looking to build a product that users will love, or simply want to save on research time and costs, AIPage can assist you in achieving those goals.
Tell the world Insight7 has been featured on NaNAI.tools:
Insight7 Reviews
What's your experience with Insight7?
There are no reviews yet.
Related AI tools to Insight7