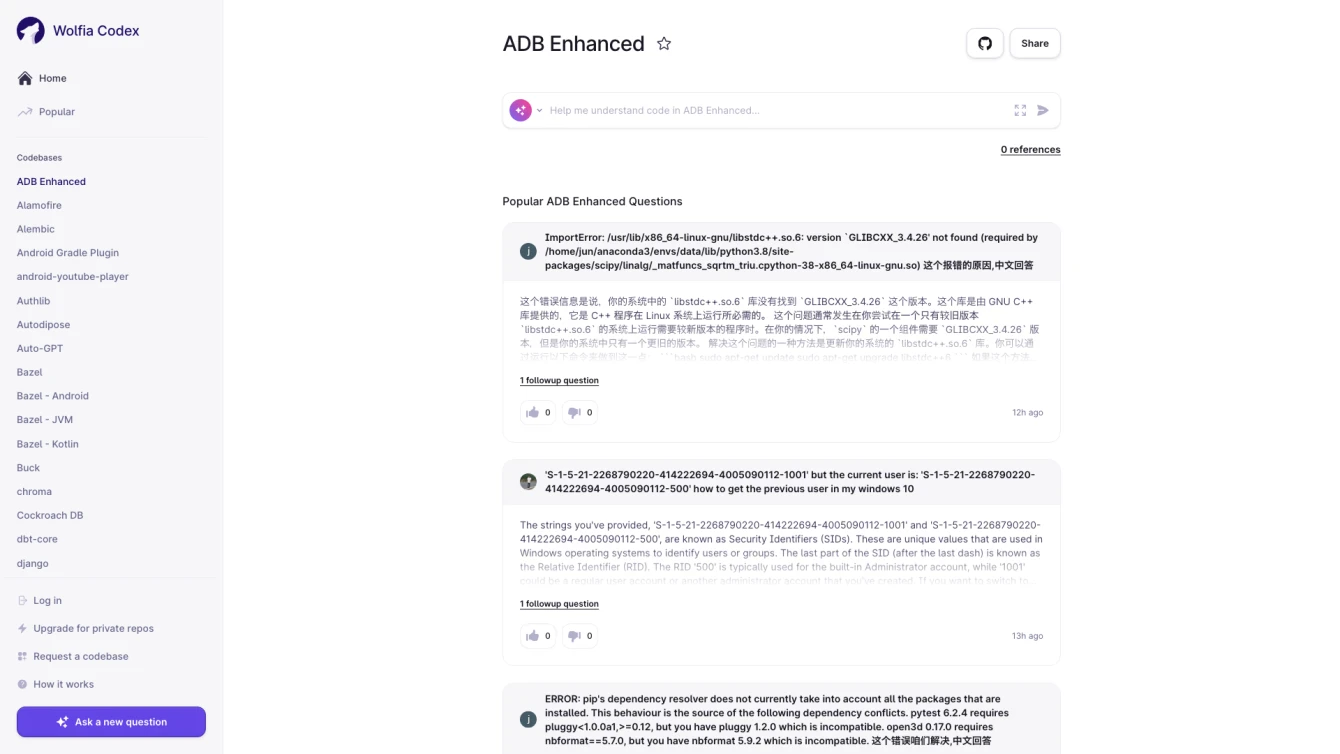 Breeze through your codebase with AI-powered assistance.
Product information and features
Explore a new way to navigate through your codebase with Wolfia's Codex, a smart AI tool. Equipped with powerful machine learning algorithms, Codex lets you ask questions in plain language and get accurate answers without the need to sift through your entire codebase manually.
This AI tool is built not only to save you countless hours but also to make the process of locating, copying, and pasting code snippets effortless. Codex's strength lies in its adaptability to a broad spectrum of codebases, including but not limited to Android, iOS, Python, and JavaScript.
Wolfia's Codex is designed with a high degree of customization in mind, allowing it to cater to the unique requirements of different codebases. wolfia.club also offers a demo version and a codebase request feature, which lets you test its capabilities or request your codebase to be added to the platform.
In summary, Codex by Wolfia is a revolutionary AI tool that offers a faster, more efficient method of finding information within your codebase. Its advanced machine learning technology and widespread codebase support make it an essential asset for any development team aiming to optimize their workflow.
Tell the world Wolfia has been featured on NaNAI.tools:
Wolfia Reviews
What's your experience with Wolfia?
There are no reviews yet.
Related AI tools to Wolfia