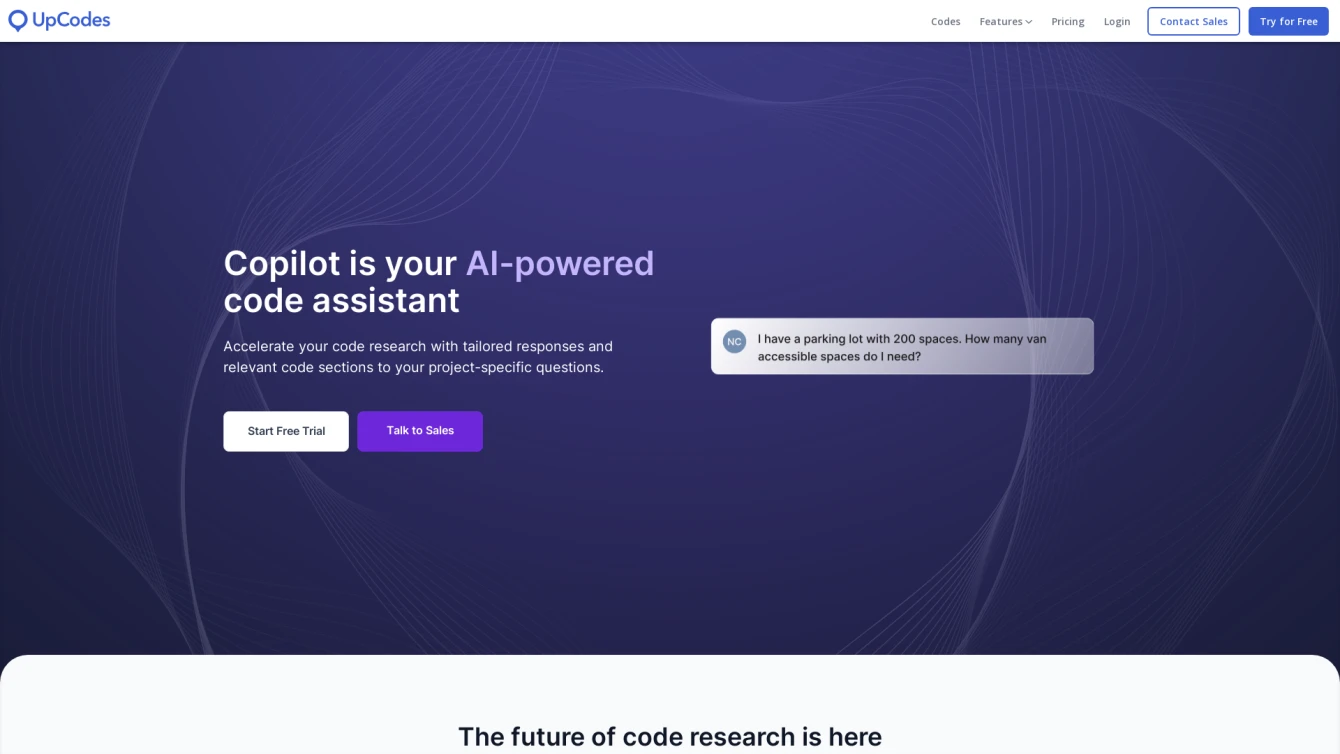 Simplifying code research with AI-powered precision and efficiency.
Product information and features
Unlock the power of AI technology with UpCodes, an innovative tool designed to revolutionize the way you research and analyze US construction and building code regulations. This AI tool does more than just offer a searchable database - it customizes and consolidates code regulations based on your specific city and state, making the exploration process as streamlined as possible.
With UpCodes, you can expect more than just a code assistant. Its AI technology refines the code research process, boosting your productivity and efficiency in the construction industry. The tool's expansive database is a treasure trove of code regulations, designed to help you stay compliant and interpret complex codes with ease.
Forget about wasting time manually searching through numerous resources. UpCodes provides a centralized platform to access the most current information, saving you valuable time and effort. Its unique feature of state and city-specific code consolidation ensures that you can swiftly navigate through the regulations relevant to your specific location.
Whether you're an architect, engineer, contractor, or a professional in the construction industry, UpCodes has something for you. Its AI capabilities and personalized responses are tailored to meet your unique needs, helping you make well-informed decisions and maintain compliance with pertinent codes.
In summary, UpCodes leverages AI technology to provide a comprehensive, updated, and easy-to-navigate database of US construction and building code regulations. It serves as an invaluable resource for professionals in the construction industry, offering tailored responses to project-specific questions and ensuring compliance with relevant codes. This tool simplifies and accelerates the code research process, making it an indispensable asset for your projects.
Tell the world UpCodes has been featured on NaNAI.tools:
UpCodes Reviews
What's your experience with UpCodes?
There are no reviews yet.
Related AI tools to UpCodes