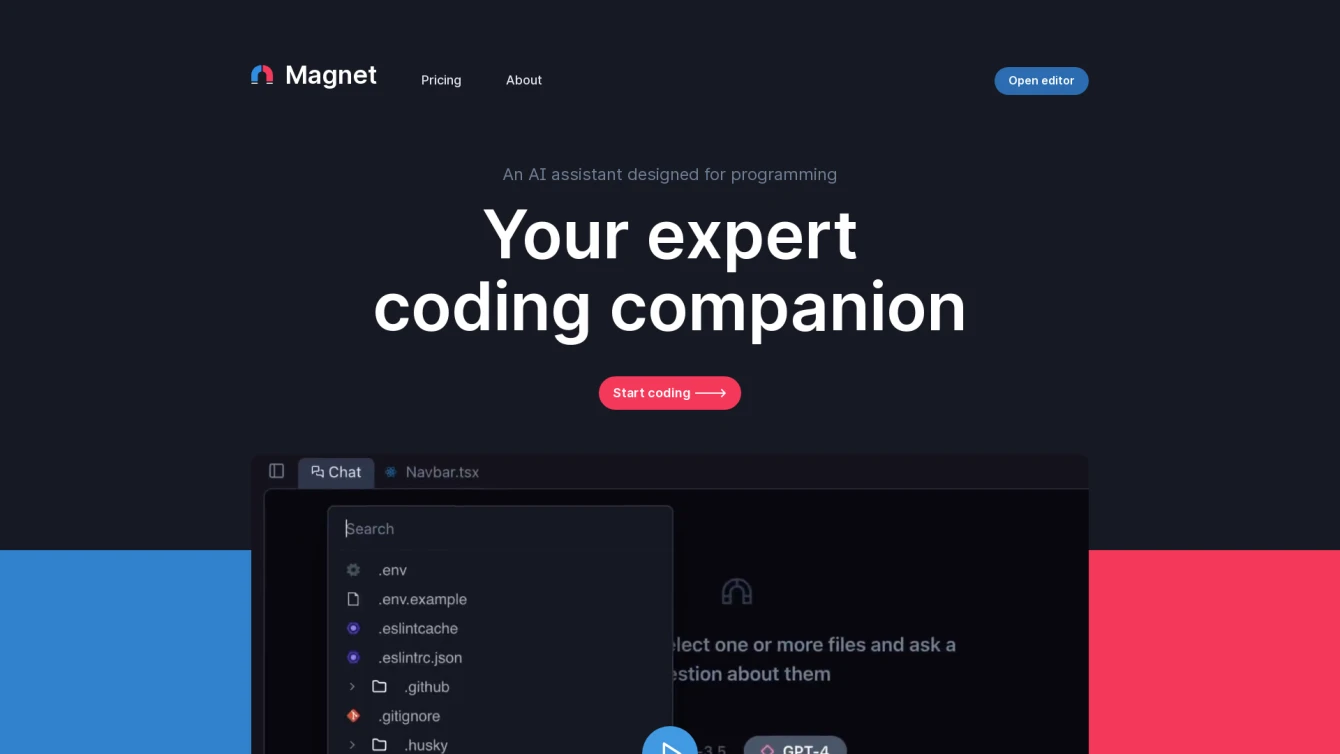 Enhancing software development with AI-powered coding assistance.
Product information and features
Magnet serves as an expert AI tool, adept at enhancing the software development process by providing context-specific suggestions and recommendations. It works hand in hand with your existing development tools, acting as a super-powered coding assistant that incorporates features from start to finish.
Powered by the OpenAI API key, which encompasses both GPT-3.5 and GPT-4, Magnet delivers robust code suggestions. It functions as not just a coding assistant but also a thought-partner, providing intelligent recommendations on code modifications by considering multiple relevant files.
Unlike traditional Integrated Development Environments, magnet.ai aims to reimagine interfaces by harnessing the advanced capabilities of AI. It offers a plethora of features such as issues integration, context-relevant suggestions, change recommendations, pull requests, and tool-based agentic coding.
This AI tool is available at no cost with a supported OpenAI API key, with additional paid features available for $20 per month. Looking ahead, the vision for Magnet is to evolve into a truly integrated coding assistant that comprehends all elements of the software development process and the tools involved.
In summary, Magnet stands out as an innovative AI tool that has the potential to speed up the software development process and make coding more accessible to a broader user base. With its ability to provide context-specific suggestions, facilitate multi-file coding, and offer a range of advanced features, it's a versatile assistant for any developer looking to streamline their coding process.
Tell the world Magnet has been featured on NaNAI.tools:
Magnet Reviews
What's your experience with Magnet?
There are no reviews yet.
Related AI tools to Magnet