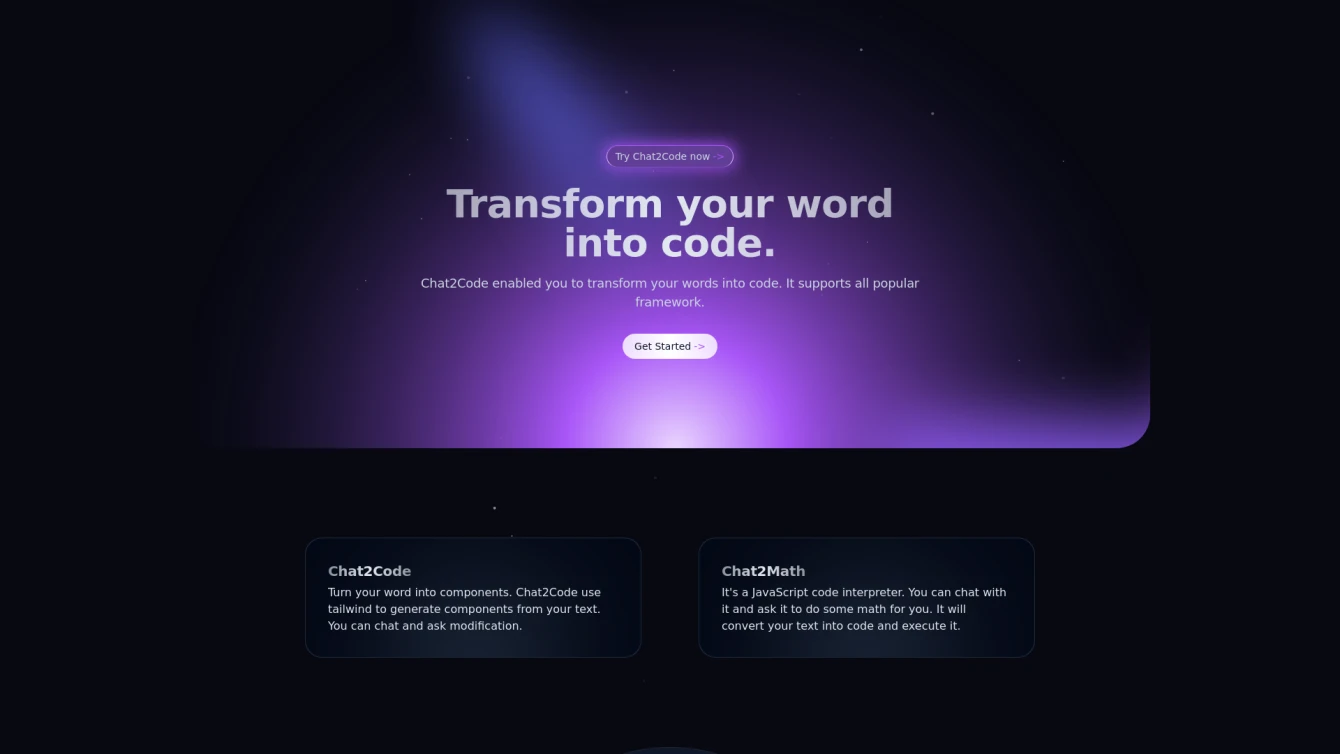 Transforming Your Words into Functional Code.
Product information and features
Step into the future of coding with the Chat2Code.dev AI tool. This innovative platform transforms the way you code by generating, executing, and updating React components in real time. It breaks down the complexities of programming, making it an effortless endeavor.
Chat2Code.dev not only integrates with React but also with other popular frameworks such as Vue, Angular, Svelte, and Vanilla. It offers you the flexibility to choose your preferred framework through the settings menu, tailoring your coding experience to your needs.
Getting started with this AI tool is a breeze. Simply type your message into the provided input box and hit enter. Chat2Code.dev uses Tailwind CSS to construct components swiftly, ensuring an efficient and smooth development process.
As one of the first AI Chat tools to generate Web Components within seconds, Chat2Code.dev revolutionizes the coding process. For those interested in supporting the platform, it offers premium features that further enhance your coding capabilities.
With Chat2Code.dev, you can transform words into functional code components, thereby eliminating manual coding and saving precious development time. It's like having your very own coding assistant that understands your needs and delivers results.
In summary, Chat2Code.dev is a next-generation AI tool that simplifies coding. It's perfect for developers looking for an intuitive and efficient solution to create React components, integrate with various frameworks, and access premium features for advanced functionality. It's more than a tool, it's your coding companion.
Tell the world Chat2Code.dev has been featured on NaNAI.tools:
Chat2Code.dev Reviews
What's your experience with Chat2Code.dev?
There are no reviews yet.
Related AI tools to Chat2Code.dev