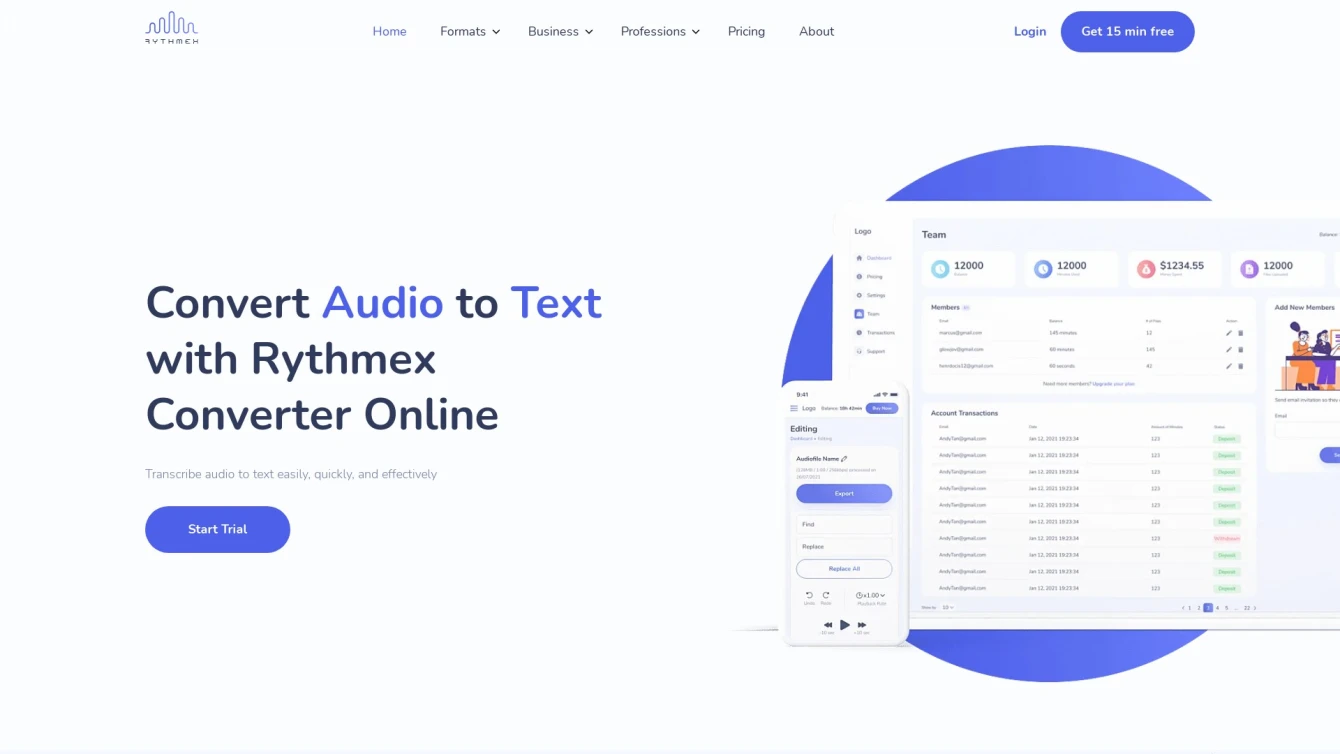 Transforming audio and video files into text made easy.
Product information and features
Transform your audio and video files into readable text with Rythmex, a high-tech AI tool. With Rythmex, you can swiftly convert various types of audio formats, including MP3, XSPF, WMA, WAV, SWF, OGG, and MXF, into text documents online.
Designed with usability in mind, rythmex.com lets you upload your files effortlessly. Its advanced editor and 'search & replace' function enable you to easily manipulate large text volumes. Whether you're an individual or a business, this tool makes audio to text conversion a breeze.
Rythmex provides outputs in .txt or .pdf formats, depending on your preference. Enjoy up to 30 minutes of free transcription, with options for multiple or enterprise accounts. Centralized billing and retail purchase options are also available to facilitate seamless transactions.
On a closing note, Rythmex is an ideal tool for a wide range of users, from students to legal professionals. It excels in providing fast, accurate transcriptions, making it a reliable solution for all your audio to text conversion needs.
Tell the world Rythmex has been featured on NaNAI.tools:
Rythmex Reviews
What's your experience with Rythmex?
There are no reviews yet.
Related AI tools to Rythmex