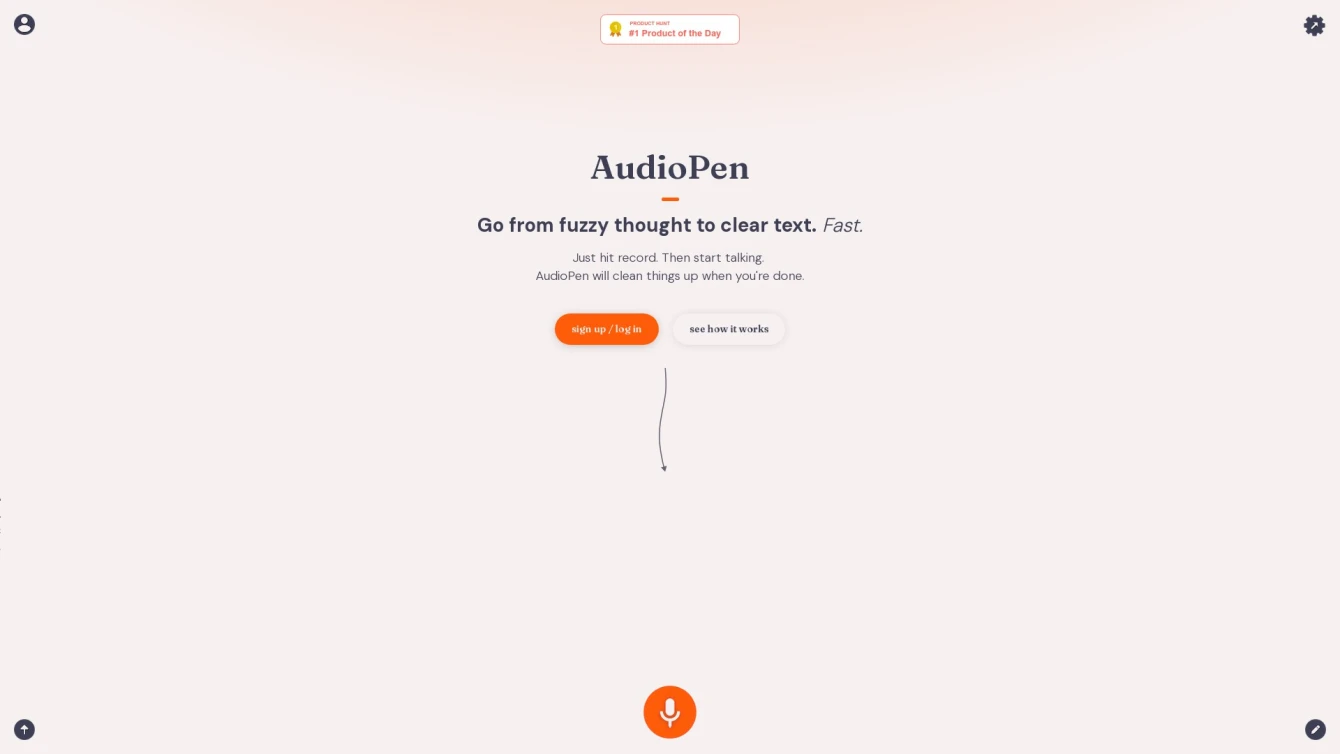 Transforming your spoken thoughts into summarized text efficiently.
Product information and features
Experience the transformative power of the Audiopen, an AI tool designed to convert your vocal musings into concise, summarized text. audiopen.ai is an ideal companion for those who prefer thinking aloud, essentially serving as a personal assistant that records and condenses your thoughts.
Leveraging state-of-the-art machine learning algorithms, this tool accurately and efficiently transcribes spoken words into written content. To access its benefits, simply log in using your Google account and begin recording your thoughts via your device's microphone.
Upon completion of your recording, Audiopen processes the audio file and produces a summary of the crucial points. Its summarization algorithm employs natural language processing (NLP) techniques to pinpoint the most significant themes and ideas from your spoken words.
Audiopen is a valuable asset for busy professionals, students, and anyone eager to capture their ideas accurately and swiftly. With the capability to summarize spoken notes in real-time, it aids users in saving time and maintaining organization.
The tool also presents an Early Adopter Special, enabling users to acquire Audiopen Prime for a one-time payment of $29. In a nutshell, Audiopen is a potent AI tool that introduces efficiency and orderliness to the process of transforming spoken ideas into written notes, making it a must-have tool for everyone.
As a summary, Audiopen is a sophisticated tool that uses AI to convert unstructured voice notes into a clear and concise text format. Its main features include real-time audio recording, advanced machine learning algorithms for speech-to-text conversion, and a summarization algorithm that uses natural language processing techniques. Audiopen is perfect for professionals, students, or anyone who needs to quickly and accurately capture and organize their thoughts and ideas. It's an invaluable aid in time management and organization.
Tell the world Audiopen has been featured on NaNAI.tools:
Audiopen Reviews
What's your experience with Audiopen?
There are no reviews yet.
Related AI tools to Audiopen