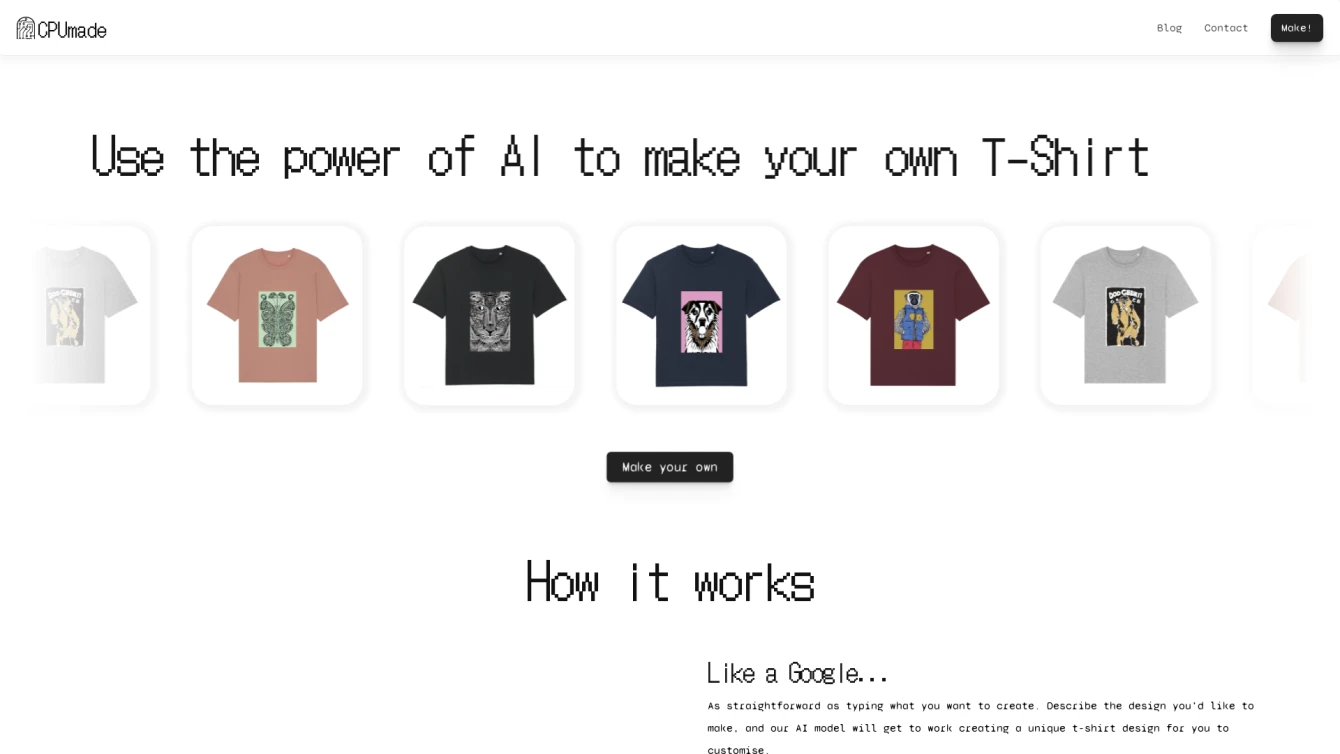 Unleashing creativity and personalizing fashion with AI.
Product information and features
Get ready to unleash your creativity with the AI tool, CPUmade. It empowers you to conceive and fashion your own distinctive t-shirts. By leveraging an intelligent AI model, the tool generates custom designs derived from your creative inputs.
The process doesn't end at design. You're enabled to further personalize your t-shirt, tweaking the color and size as per your preference, before adding it to the cart for purchase. In addition to these features, CPUmade.com also flaunts a vibrant community space. Here, you can explore designs by popularity, keep tabs on your favorite creators, and stay updated on their latest masterpieces.
The platform also hosts a detailed FAQ segment, addressing common inquiries about the product. It covers a variety of topics like pricing, worldwide shipping options, and return policies (available only in case of printing errors).
CPUmade also demonstrates its commitment to responsible AI innovation and support for budding creatives. They run an affiliate program that provides creators with an opportunity to earn by promoting the tool and displaying their designs.
In summary, CPUmade is a fusion of AI and creative expression, enabling personalized fashion design. Its user-friendly interface and community engagement make it an enjoyable experience for a wide array of users. It's not just about creating a design; it's about building a community, supporting creativity, and making fashion personal.
Tell the world CPUmade has been featured on NaNAI.tools:
CPUmade Reviews
What's your experience with CPUmade?
There are no reviews yet.
Related AI tools to CPUmade