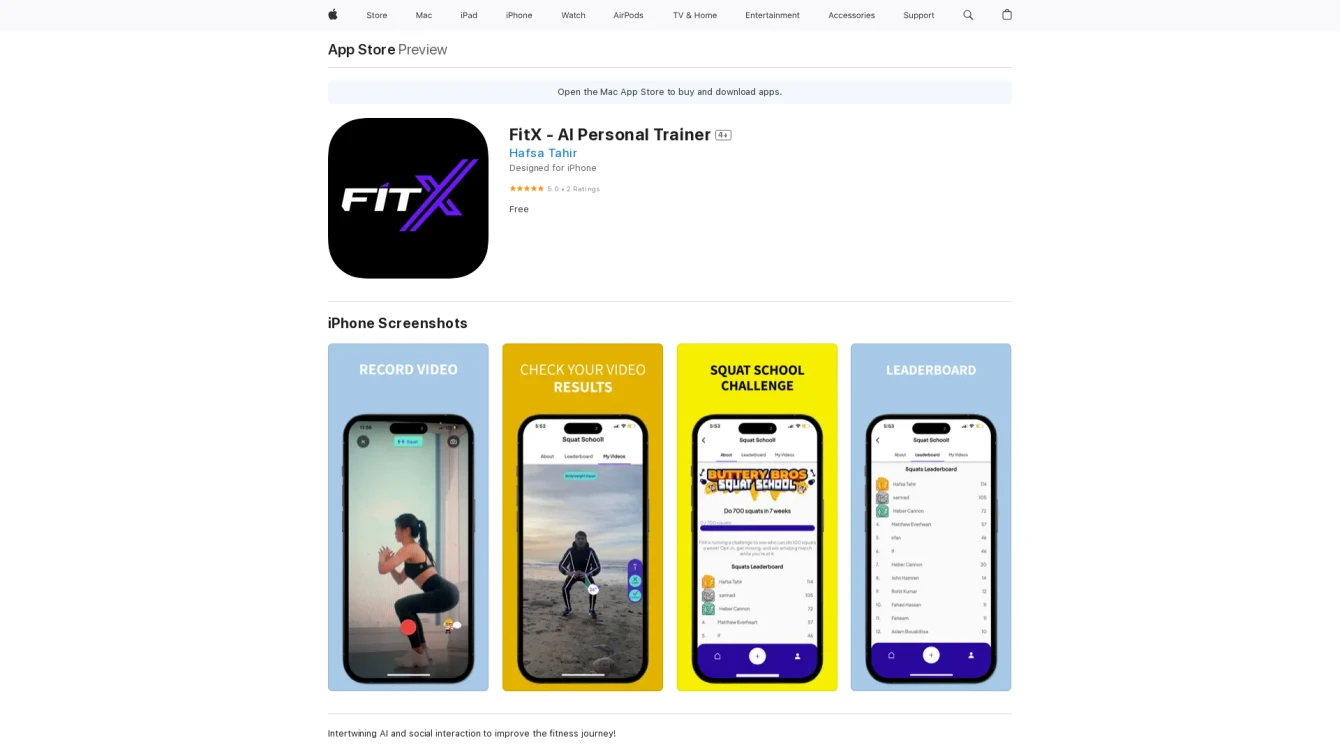 Your personalized AI fitness coach in an iOS app.
Product information and features
Empower your training regimen with the AI tool, FitX. This iOS app is specifically tailored to function as your personal virtual fitness coach. It is equipped with a variety of features such as custom workout plans, exercise tracking, and real-time feedback to ensure efficient and safe workouts.
FitX streamlines the process of staying fit by creating personalized fitness routines based on your goals and preferences. The AI technology embedded within FitX ensures you get real-time feedback on your form and technique, which helps in reducing the risk of injury and enhancing your exercise performance. Furthermore, FitX keeps track of your workout progress, including the number of reps, sets, and weight lifted, allowing you to be well-informed about your performance and enabling you to make necessary adjustments to your training regimen.
FitX includes a broad range of workout categories such as strength training, cardio, and flexibility, ensuring it caters to all fitness levels and interests. FitX also offers a collection of features like exercise demonstrations, workout reminders, and progress tracking graphs. The AI algorithms within FitX can adapt and customize workouts based on your feedback and progress, ensuring the experience remains challenging and effective.
Another interesting feature of FitX is the ability to connect with a community of like-minded individuals, where you can share achievements and participate in challenges. This makes FitX more than just a workout app, transforming it into a comprehensive fitness platform.
In summary, FitX is an innovative AI tool that revolutionizes the way you train. It provides personalized workout plans, performance tracking, and a supportive community to help you reach your fitness goals. Whether you are looking to build muscle, improve cardiovascular health, or enhance flexibility, FitX is your go-to solution.
Tell the world FitX has been featured on NaNAI.tools:
FitX Reviews
What's your experience with FitX?
There are no reviews yet.