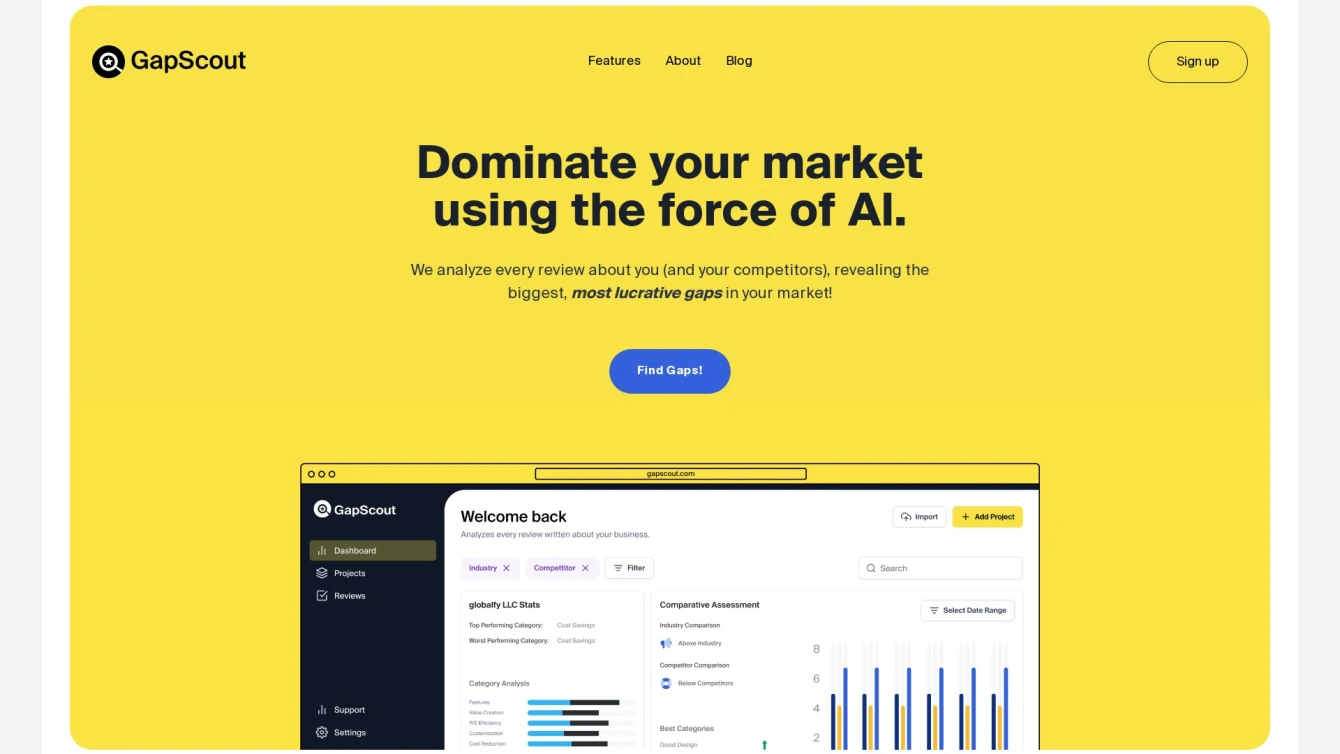 Revolutionizing Market Research with Actionable AI Insights.
Product information and features
Make your market research more efficient and engaging with GapScout, an advanced AI tool designed to revolutionize the way you uncover market gaps in customer reviews. This tool employs cutting-edge algorithms to extract valuable information from customer feedback, offering potential strategies to boost sales and profits.
GapScout.com is not just about data analysis, it's about empowering you to maximize your sales potential. It lets you keep a close eye on your competitors, refine your sales copy, and ultimately, enhance conversion rates. It's all about putting you in a position to succeed by enabling you to make informed decisions based on real-time market feedback.
What sets GapScout apart is its ability to provide actionable insights. It saves you time and money by doing the heavy lifting for you, sifting through customer reviews to identify key themes and opportunities. It's intuitive, easy to use, and designed with a user-focused approach in mind.
To sum it up, GapScout is a powerful tool that helps you position your brand for success, identify new revenue streams, and establish market dominance. Whether you're a seasoned professional or a novice, GapScout offers a unique way to make your market research more efficient and effective.
Tell the world GapScout has been featured on NaNAI.tools:
GapScout Reviews
What's your experience with GapScout?
There are no reviews yet.
Related AI tools to GapScout