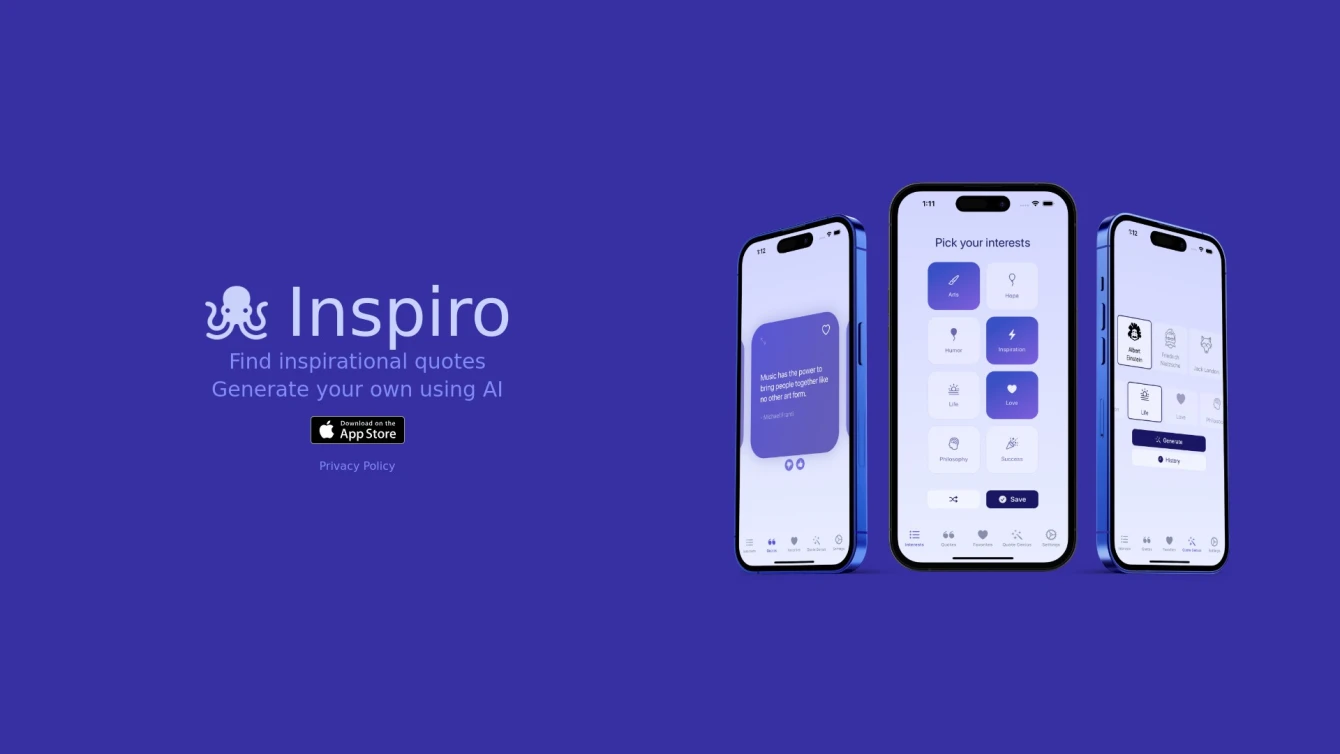 Empowering your inspiration with AI-generated quotes.
Product information and features
Inspiro is a cutting-edge AI tool that offers users a vast library of inspiring quotes and the ability to create custom ones. The platform, powered by artificial intelligence, is designed to make discovering motivational quotes easy and convenient.
inspiro.ai utilizes machine learning algorithms to scrutinize various texts, identify patterns, and generate meaningful and motivational quotes from those patterns. This AI tool promises an easy-to-use interface, making it simple for users to find and generate motivational quotes.
Ensuring user data protection, Inspiro adheres to strict privacy standards, treating any personal information provided by the user with the highest level of care. This AI tool doesn't only offer a quick inspiration dose but also provides guidance on specific topics.
Inspiro elevates the experience by personalizing it, thanks to its AI technology. By combining user-generated content with the power of artificial intelligence, it delivers an immersive experience that is uniquely tailored to each user.
In summary, Inspiro is a valuable AI tool that provides users with a diverse range of motivational quotes and the power to create their own. It can assist anyone looking for a spark of inspiration or motivation. Its use of AI technology enables it to offer a personalized and immersive experience, making it an invaluable tool for those seeking to uplift and motivate themselves.
Tell the world Inspiro has been featured on NaNAI.tools:
Inspiro Reviews
What's your experience with Inspiro?
There are no reviews yet.
Related AI tools to Inspiro