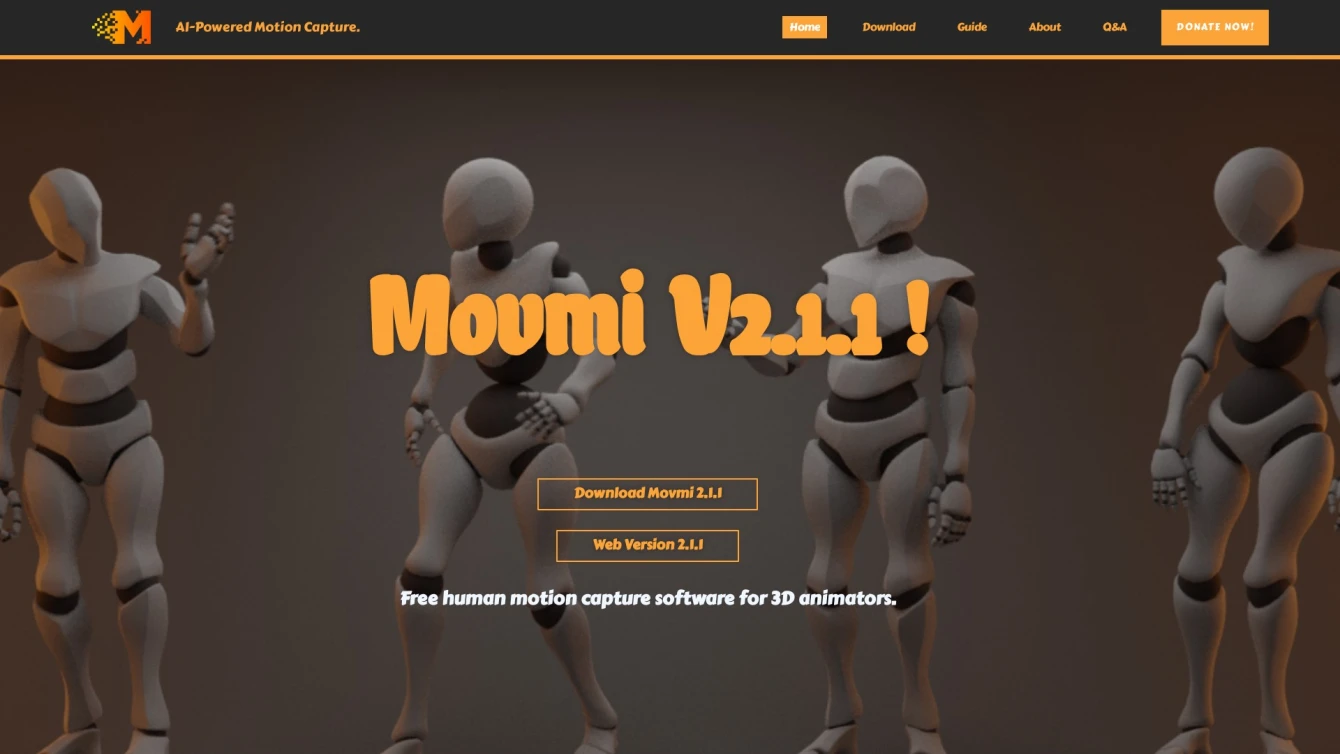 Revolutionizing 3D Animation with AI-Powered Motion Capture.
Product information and features
Explore the world of 3D animation with Movmi, an AI tool that revolutionizes the way human motion is captured. Movmi allows you to create 3D animations without the need for any suits or hardware. By using this platform, you can capture humanoid motion from 2D media data such as images or videos and manage the entire process in the cloud. This eliminates the requirement for high-end devices, making the tool accessible to a broader range of users.
One of the distinct features of movmi.co is its compatibility with media shots from any camera type - be it smartphones or professional cameras, through any lifestyle scene. It even supports scenes with multiple humans and different armatures such as Huma Meta-Rig, human rig, and basic human rig.
Adding more value to its offering, Movmi provides the 'Movmi Store'. This is a collection of full-textured characters, free of charge, which 3D motion developers can utilize in their projects. It offers a library of full-body character animation, showcasing a diverse range of poses and actions.
Movmi is not just about capturing motions, but its ultimate goal is to advance technology in computer vision, focusing specifically on estimating human 3D motion from 2D media content. The output FBX file can be used in any 3D environment, which significantly reduces time for animators and motion developers.
Depending upon their needs, users can choose from different membership options, each offering an array of features, ranging from sponsored ads to full capturing features. In summary, Movmi is an innovative solution for capturing human motion. It simplifies the process and enhances the quality of 3D animations, making it a valuable asset for animators and motion developers.
Tell the world Movmi has been featured on NaNAI.tools:
Movmi Reviews
What's your experience with Movmi?
There are no reviews yet.
Related AI tools to Movmi