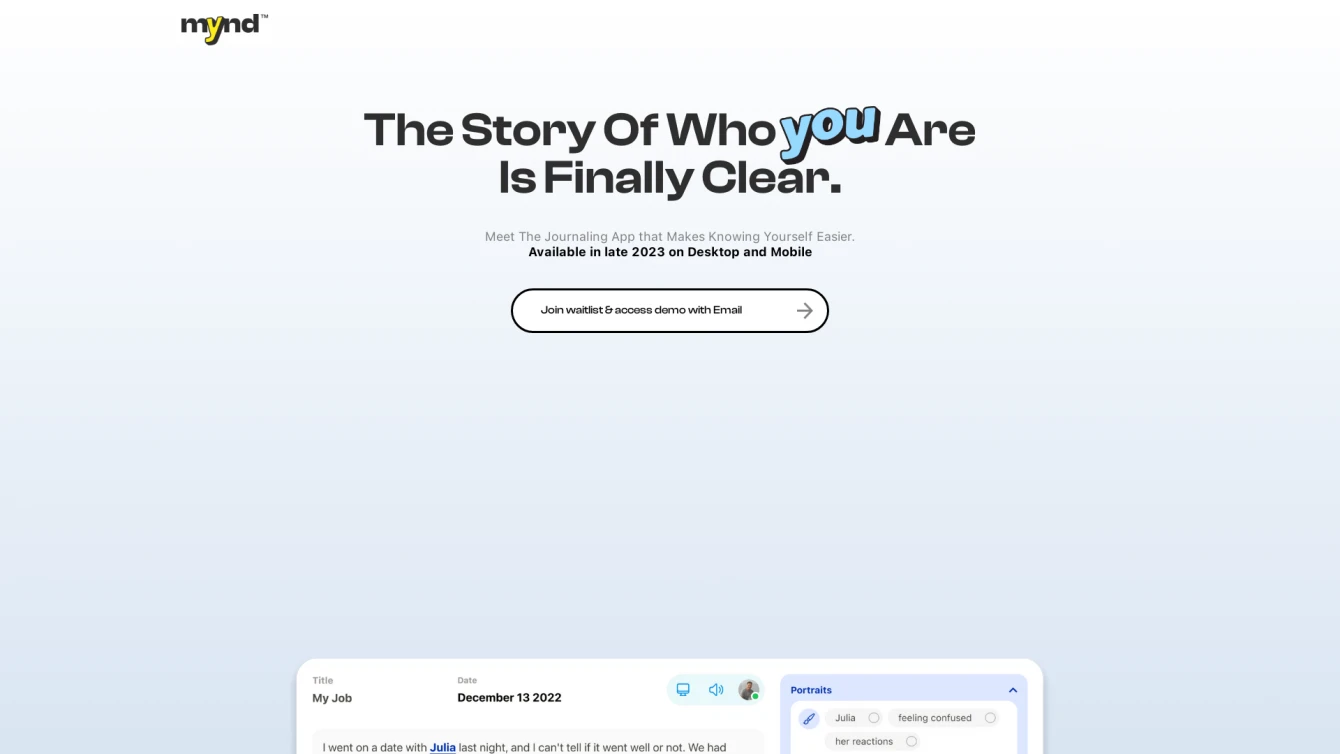 Transforming Journaling into a Journey of Self-Discovery.
Product information and features
Mynd, an innovative AI tool, provides a fresh approach to journaling by focusing on self-care. The brainchild of B612, Inc., it is designed to help you get to know yourself better, identifying critical words, emotions, and themes in your journal entries in real time. This insight gives you a more profound understanding of your reactions and experiences.
One of the standout features of Mynd is its ability to use AI technology to find connections between your entries. It highlights repeated keywords, themes, and emotions, allowing you to see patterns and gain insights that may have been initially obscure. This feature transforms simple journaling into a journey of self-discovery.
Another innovative feature is the Mynd Map, a visual summary of how your thoughts evolve over a given period. This mental mapping enables you to see your growth over time, enhancing the benefits of your reflections.
This AI tool takes journaling to another dimension, providing a level of self-understanding that may not be attainable with traditional journaling methods. Set to launch on both desktop and mobile platforms in late 2023, mynd.b612.com can be an invaluable tool in your quest for improved self-awareness and emotional wellness.
Summarizing, Mynd presents a new era of journaling that merges technology and self-care. It identifies patterns and insights, provides a visual representation of your thoughts' evolution, and enhances your self-awareness. It's a perfect tool for those seeking a deeper understanding of themselves and an enhanced journaling experience.
Tell the world Mynd has been featured on NaNAI.tools:
Mynd Reviews
What's your experience with Mynd?
There are no reviews yet.