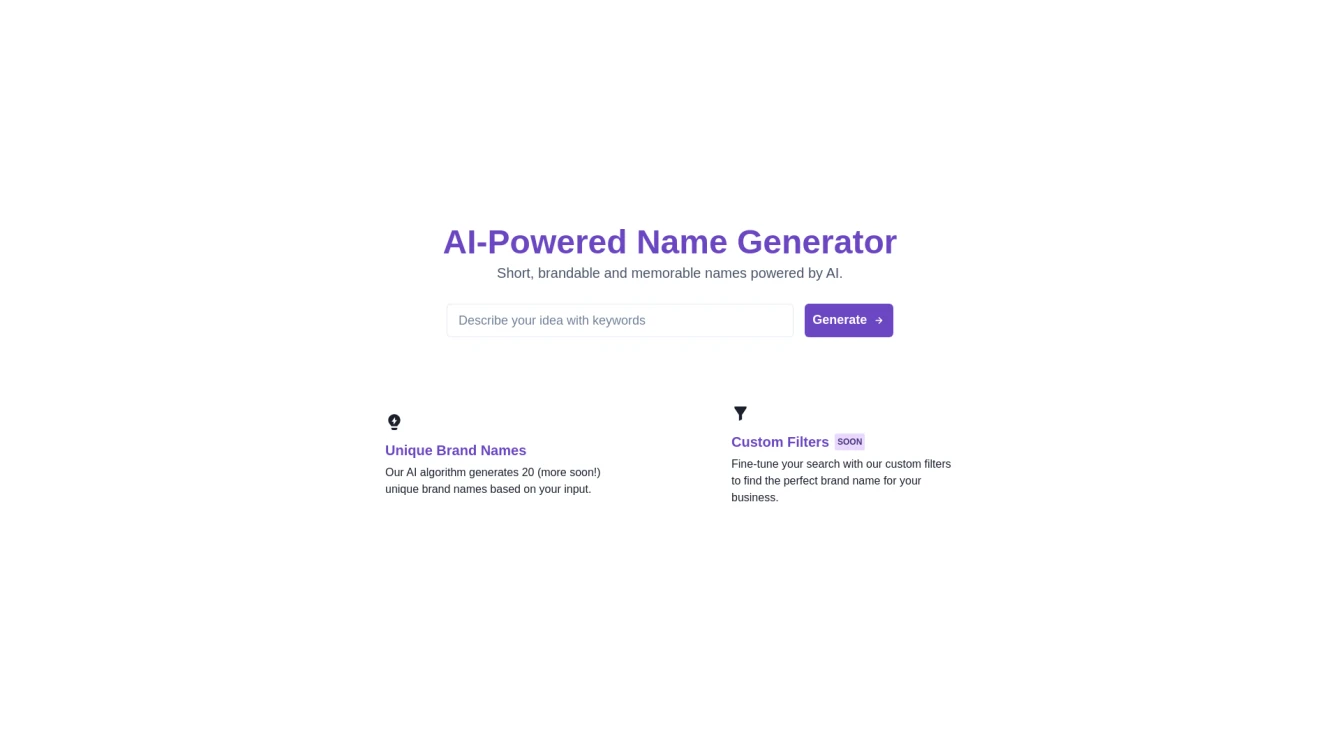 Creating Unique and Memorable Brand Names with AI.
Product information and features
Unlock the power of AI with Namique, a free-to-use tool designed to generate unique and captivating brand names. This AI tool uses advanced algorithms to create a list of over 100 potential names based on your input. These names are not only memorable and brandable, but they are also perfect for businesses of all types and sizes.
Namique's features don't stop there. It also verifies the availability of domain names, simplifying your decision-making process and saving you time. You won't have to worry about finding a name only to discover that the domain isn't available.
Moreover, the tool offers customizable filters that allow you to refine your search and find a name that fits your business needs like a glove. Namique is more than just a name generator; it's a tool that aims to help you create a consistent brand identity that can transcend borders.
With Namique, you'll gain access to data-driven insights and AI-enhanced algorithms to create distinctive and memorable brand names that align with your business strategy. From small start-ups to established enterprises, Namique is your key to finding the perfect brand name.
In summary, Namique combines AI algorithms, domain name availability checks, and custom filters to provide a comprehensive and user-friendly solution for your brand naming needs. Whether you're starting a new business or rebranding an existing one, Namique can help you come up with a name that leaves a lasting impression.
Tell the world Namique has been featured on NaNAI.tools:
Namique Reviews
What's your experience with Namique?
There are no reviews yet.
Related AI tools to Namique