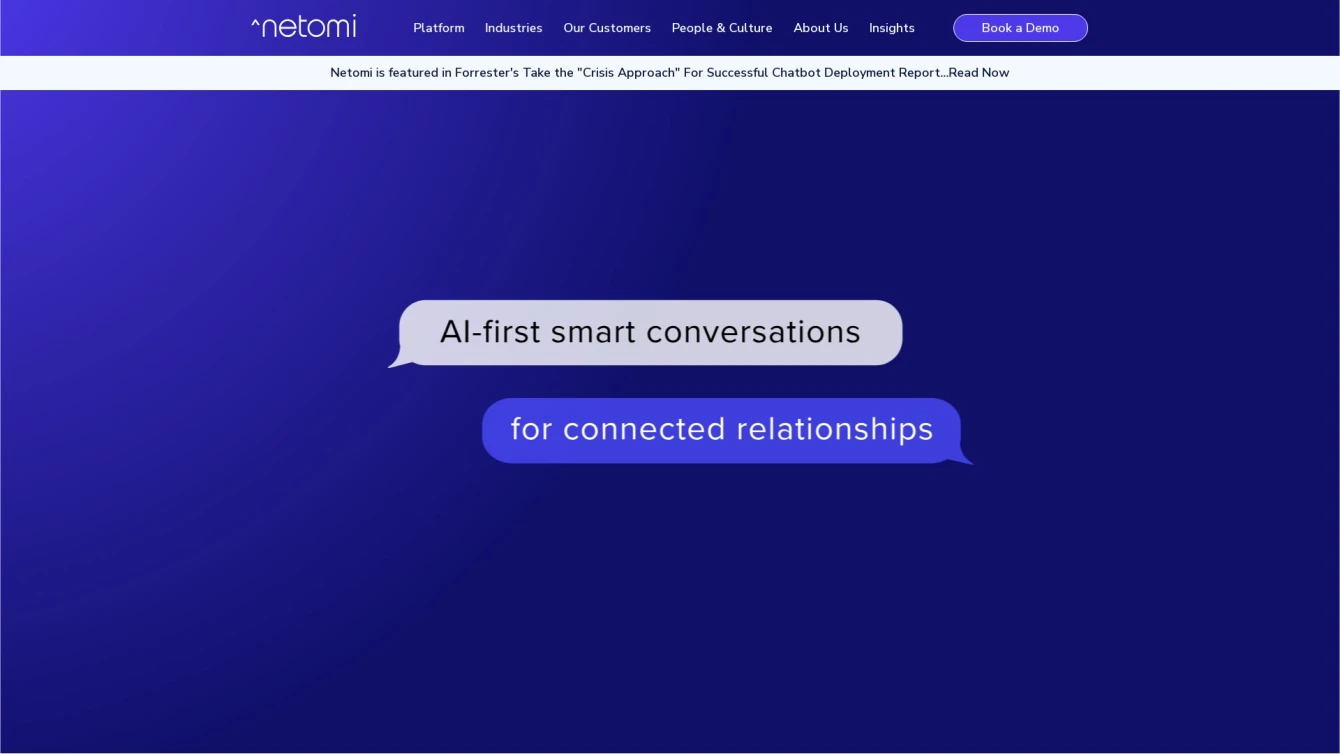 Revolutionizing customer service with advanced AI automation.
Product information and features
Experience the power of an innovative AI tool with Netomi. This sophisticated platform offers more than just your average chatbot functionality. It's a fully-fledged automated customer service solution that's tailored for the needs of enterprise businesses.
netomi.com's AI tool is designed to handle up to 80% of routine customer inquiries in real-time, relieving your hard-earned customer base from long waiting times. This efficiency does not only increase your support team's capacity by fivefold but also ensures a ticket resolution rate of up to 90%.
Netomi's range of products includes conversational AI, email resolution, chat interface, and webforms, all of which are designed to enhance the customer service experience. One of the standout features of this AI tool is its ability to seamlessly integrate with all customer communication software and business systems. This allows for a comprehensive and deeply integrated conversational channel with your existing platforms.
At the heart of Netomi's package is a cutting-edge AI system powered by deep learning technology. This technology creates a unique customer intent model using historical context and current sentiment analysis, leading to higher customer satisfaction rates. Additionally, the AI can function in either autopilot or co-pilot modes, acting as a fully automatic or assistive agent, thereby streamlining workflows among customer service representatives.
Furthermore, Netomi's solution offers omnichannel conversation capabilities. Customers can converse using various channels, including email, chat, messaging, voice, and SMS, and the tool can provide support in over 100 languages.
In summary, Netomi's AI tool is a comprehensive customer service solution that automates and enhances customer support. Its key features include real-time response to inquiries, seamless integration with existing platforms, advanced deep learning technology, and omnichannel support. With various use cases, it's a tool that can significantly boost productivity, efficiency, and overall customer satisfaction.
Tell the world Netomi has been featured on NaNAI.tools:
Netomi Reviews
What's your experience with Netomi?
There are no reviews yet.
Related AI tools to Netomi