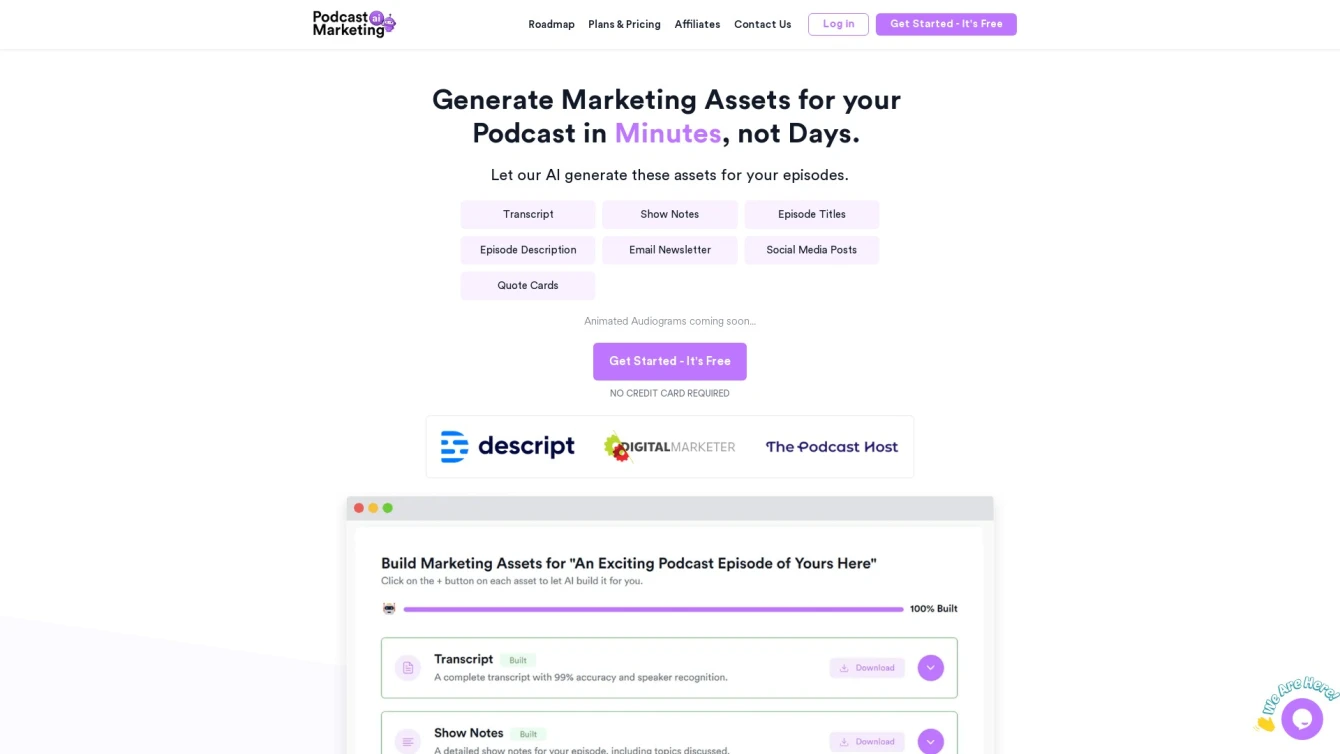 Streamlined Podcast Marketing Made Easy.
Product information and features
Meet the innovative Podcast Marketing AI, an AI tool that streamlines the creation process of your podcast's promotional materials. This robust platform enables you to generate transcripts, show notes, titles, descriptions, social media posts, quote cards, and animated audiograms in a snap, saving you valuable time and effort.
PodcastMarketing AI's advanced speaker recognition technology ensures near-perfect transcript accuracy for your podcast recordings. It also allows you to craft compelling episode descriptions designed to draw in potential listeners, while its tailored social media posts optimize your online visibility.
PodcastMarketing.AI provides three tiered plans designed to accommodate your specific needs, with prices ranging from $9 to $30 per month. Plus, every plan comes with a reassuring 14-day money back guarantee for your peace of mind.
In summary, Podcast Marketing AI is a comprehensive tool that simplifies the task of creating marketing materials for podcast episodes. By offering features like accurate transcript generation, captivating episode descriptions, and optimized social media posts, it's a valuable asset for any podcaster. Whether you need to attract more listeners or streamline your marketing process, this tool can make a significant difference in your podcasting journey.
Tell the world Podcast Marketing AI has been featured on NaNAI.tools:
Podcast Marketing AI Reviews
What's your experience with Podcast Marketing AI?
There are no reviews yet.
Related AI tools to Podcast Marketing AI