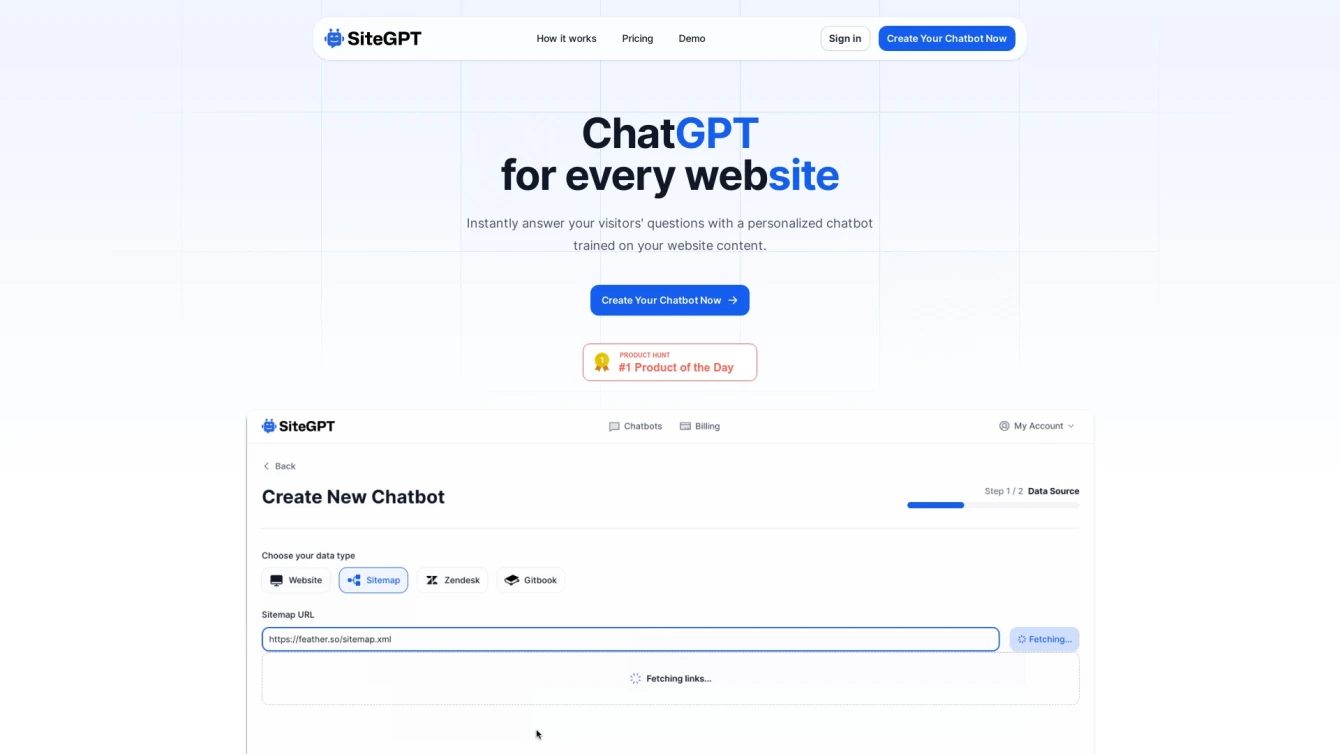 Empowering your website with AI trained, real-time responsive chatbots.
Product information and features
Welcome to SiteGPT, an AI tool that revolutionizes customer interaction on your website by creating personalized chatbots, trained specifically with your website content. With sitegpt.ai, you can easily develop a chatbot without the need for coding skills. All you need to do is input your website URL and let the tool do the magic.
SiteGPT takes a proactive approach by fetching all the webpages linked to your URL. You then have the freedom to select the pages you want your chatbot to learn from. Click on the 'Start Training' button, and your chatbot will gain the ability to answer real-time questions related to your website content.
This AI tool will significantly enhance your website's user experience. It offers immediate and accurate responses to visitor inquiries, fostering a friendly and efficient user interface. It's a perfect fit for businesses of all sizes, from startups to large enterprises, and requires no technical expertise to operate.
The affordability and flexibility of sitegpt.ai's pricing plan make it a valuable tool for any business. It also comes with a dedicated contact page, comprehensive terms and conditions, and a customer-friendly refund policy.
In summary, SiteGPT is a transformative AI tool that boosts your website's user interaction by providing quick, accurate responses to inquiries. Its ability to train chatbots using your website content makes it a top choice for businesses aiming to boost customer satisfaction and service efficiency.
Tell the world SiteGPT has been featured on NaNAI.tools:
SiteGPT Reviews
What's your experience with SiteGPT?
There are no reviews yet.
Related AI tools to SiteGPT