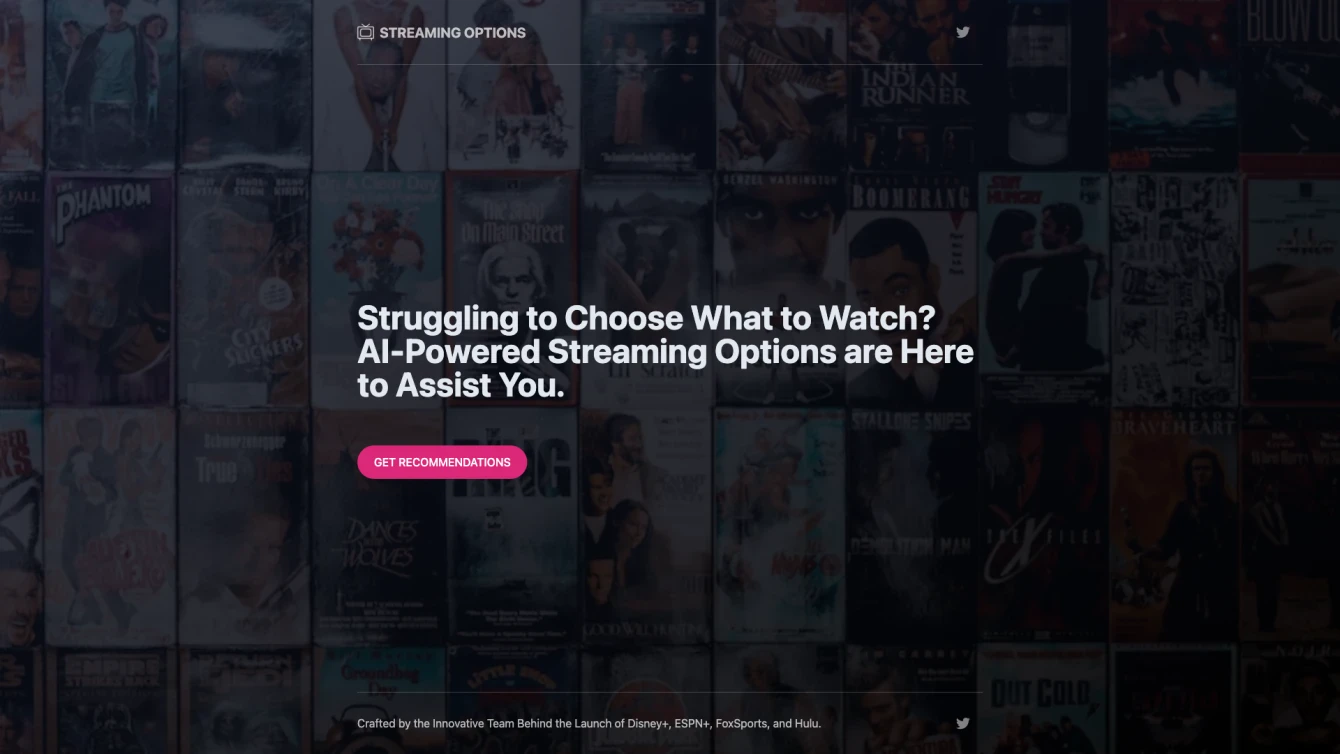 Your AI-powered guide to personalized streaming recommendations.
Product information and features
Experience the power of artificial intelligence with the Streaming Options tool, your personal guide to the vast world of online content. It takes the guesswork out of your viewing experience, presenting you with tailored suggestions that align with your tastes and past viewing behavior. This AI tool is perfect for those who find the abundance of options on streaming platforms overwhelming.
StreamingOptions.com is not just another streaming service. Instead, it's an innovative AI tool that works in unison with your existing streaming subscriptions. It's the brainchild of a team of seasoned professionals who have successfully launched renowned platforms like Disney+, ESPN+, FoxSports, and Hulu. Their expertise is translated into advanced algorithms that analyze your user data in real-time, delivering personalized recommendations that hit the mark every time.
Remember, you must have an active subscription to a supported streaming service to take full advantage of Streaming Options. This is not a standalone service but an enhancement to your current streaming experience.
In summary, Streaming Options is a revolutionary AI tool that transforms the way you select content on streaming platforms. It offers a streamlined, personalized viewing experience, using algorithms to analyze your preferences and viewing history. Whether you're navigating large streaming libraries or simply can't decide what to watch next, Streaming Options is the solution you've been looking for.
Tell the world Streaming Options has been featured on NaNAI.tools:
Streaming Options Reviews
What's your experience with Streaming Options?
There are no reviews yet.
Related AI tools to Streaming Options