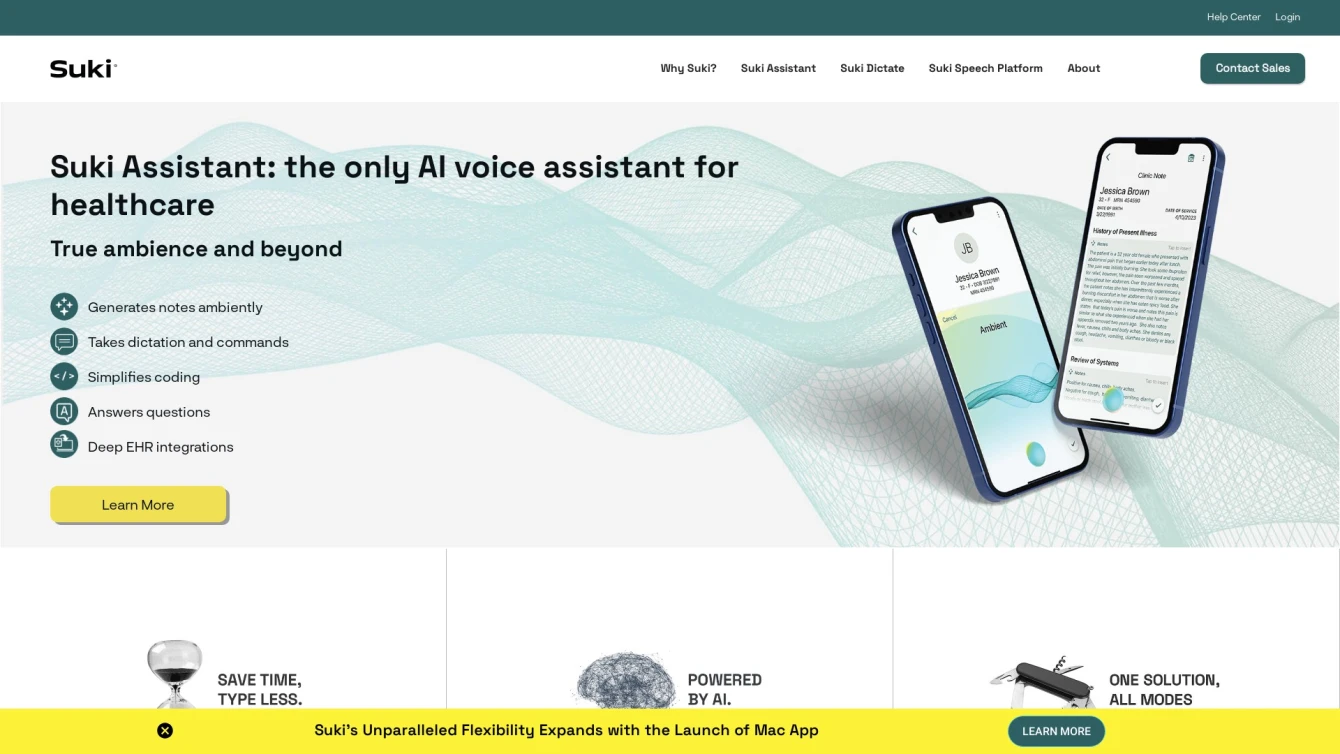 Streamlining healthcare tasks with AI-powered versatility and efficiency.
Product information and features
Introducing Suki AI, an AI tool specifically engineered with healthcare professionals in mind. Suki.ai is committed to easing your workload by automating administrative tasks, freeing up your valuable time to redirect your focus on the most important aspect - providing patient care.
Boasting capabilities such as dictation and note creation, diagnosis code selection, and patient information retrieval from Electronic Health Records (EHR), Suki AI is a valuable asset in any healthcare setting. Suki AI is not only about convenience; it also brings efficiency. It significantly trims down documentation time by up to 72%, requiring fewer edits and clicks, saving you time and energy.
What's more, the system is adaptable and can be used on any device, anywhere, making it flexible for your on-the-go needs. Suki AI is also a cost-effective solution, with the potential to cover its own cost with less than two additional patient encounters per month.
For seamless integration, Suki AI is compatible with popular EHRs, ensuring smooth adoption in your existing workflow. To top it off, suki.ai offers a free 15-day trial, letting you experience the benefits firsthand without any initial commitment.
In summary, Suki AI is a smart, practical, and cost-effective AI tool tailored for healthcare professionals. It handles administrative tasks, integrates easily with existing EHR systems, and is adaptable for use on any device. With features like dictation, note creation, and patient information retrieval, it's a tool that can greatly enhance efficiency in any healthcare setting.
Tell the world Suki AI has been featured on NaNAI.tools:
Suki AI Reviews
What's your experience with Suki AI?
There are no reviews yet.
Related AI tools to Suki AI