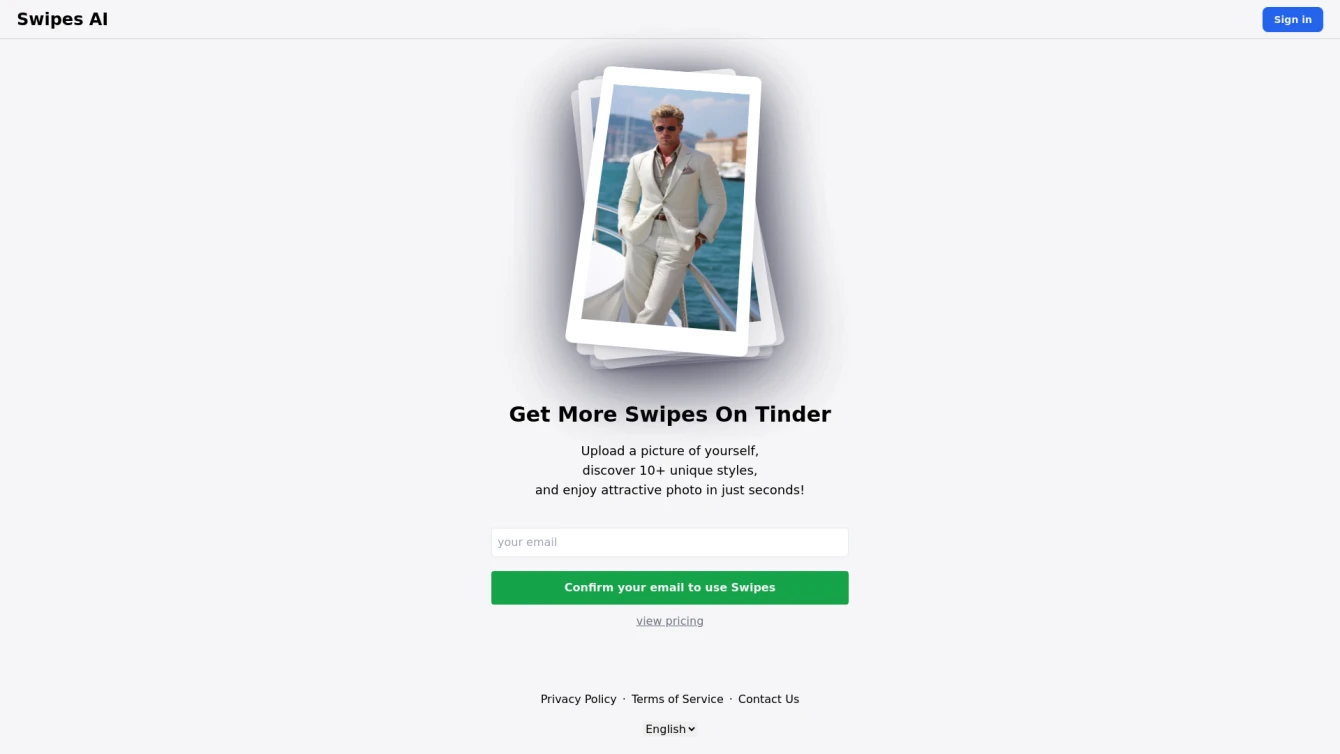 Revamp your online dating profile with AI-powered photo enhancement.
Product information and features
Looking for an innovative way to boost your online dating game? Check out Swipesai, an AI tool designed to increase your chances of getting more swipes on Tinder. All you have to do is upload a photo of yourself and let this advanced tool do the rest. You'll be able to experiment with over ten unique styles and get visually appealing results in no time.
What makes Swipesai stand out is its AI technology's ability to examine your photo, propose personalized styles, and enhance your photo to improve your online dating profile. It offers a quicker and more efficient method to optimize your online dating journey. To use its features, you simply need to confirm your email, providing an extra layer of security and peace of mind that your personal information is secure.
Moreover, Swipesai emphasizes the importance of user data protection, demonstrated by their privacy policy and terms of service. These ensure that you are aware of and consent to how your data is handled. It's important to always exercise care and caution with any AI tool and ensure the protection of your sensitive data.
In summary, Swipesai is a game-changer for Tinder users looking to increase their swipes. With its unique AI capabilities, variety of styles, and commitment to data protection, it offers an innovative way to enhance your online dating experience. It's not just a tool; it's your ticket to making a remarkable first impression.
Tell the world Swipesai has been featured on NaNAI.tools:
Swipesai Reviews
What's your experience with Swipesai?
There are no reviews yet.
Related AI tools to Swipesai