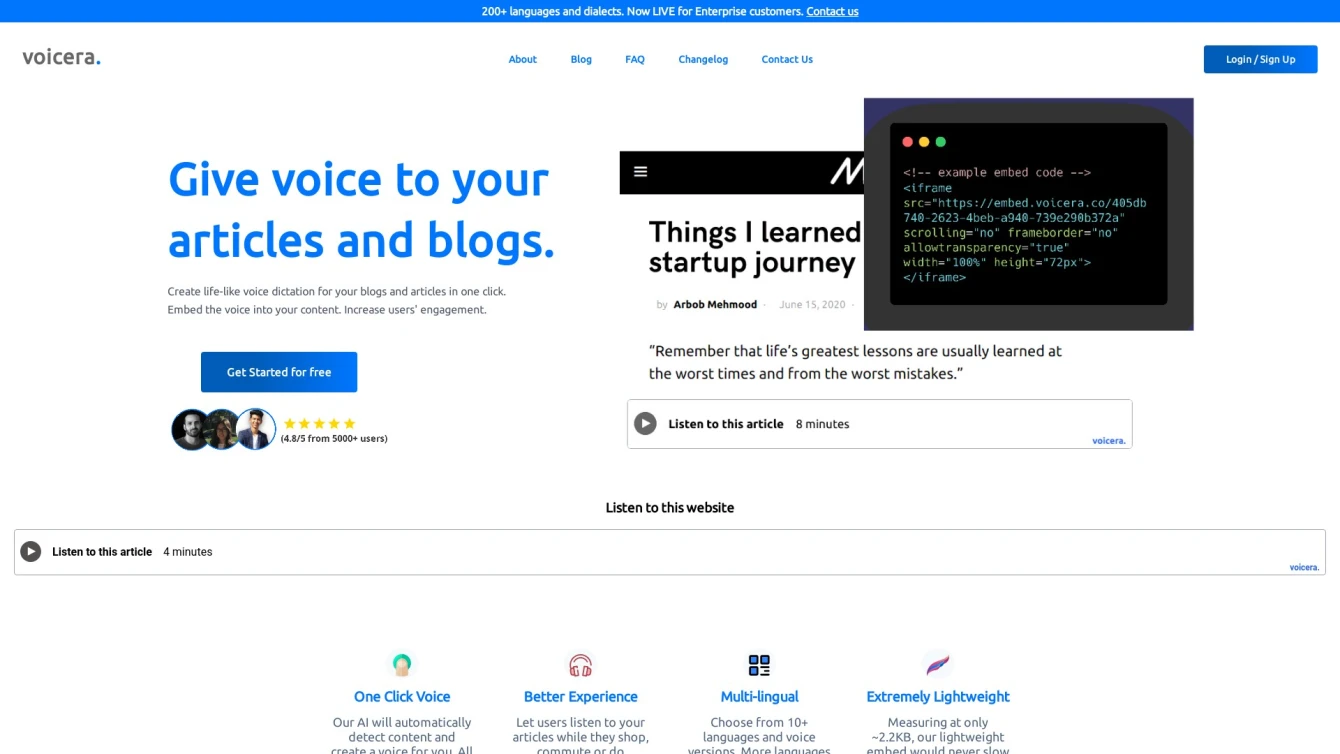 Transform written content into engaging audio with Voicera.
Product information and features
Unlock the potential of your written content with the power of voice. Voicera, an AI tool, transforms your articles and blogs into audio format with a simple click. With its exceptional capability to support over 200 languages and dialects, it delivers natural, life-like voices for your audio output.
The lightweight essence of Voicera.co, weighing just 2.2KB, ensures that your website's speed remains unaltered. This makes it an ideal solution for those aiming to boost engagement and reach a wider audience without compromising their site's performance.
Voicera accommodates various user needs with its three-tier pricing model. It has already demonstrated its value to content creators and brands alike. By making your content audible, you're granted access to over 200 million more users globally, boosting your brand's value and making your content more accessible to those with vision impairments.
Incorporating a myriad of languages and dialects, realistic voices, and a non-intrusive embed, Voicera is the tool of choice for transforming written content into audio format.
In summary, Voicera is a robust AI tool that breathes life into your written content. By providing a wide selection of languages and dialects, natural-sounding voices, and a lightweight embed, it enhances user engagement and extends your reach. Whether you're a content creator or a brand, Voicera can help you connect with a broader audience, increase your brand value, and make your content more accessible to all.
Tell the world Voicera has been featured on NaNAI.tools:
Voicera Reviews
What's your experience with Voicera?
There are no reviews yet.
Related AI tools to Voicera