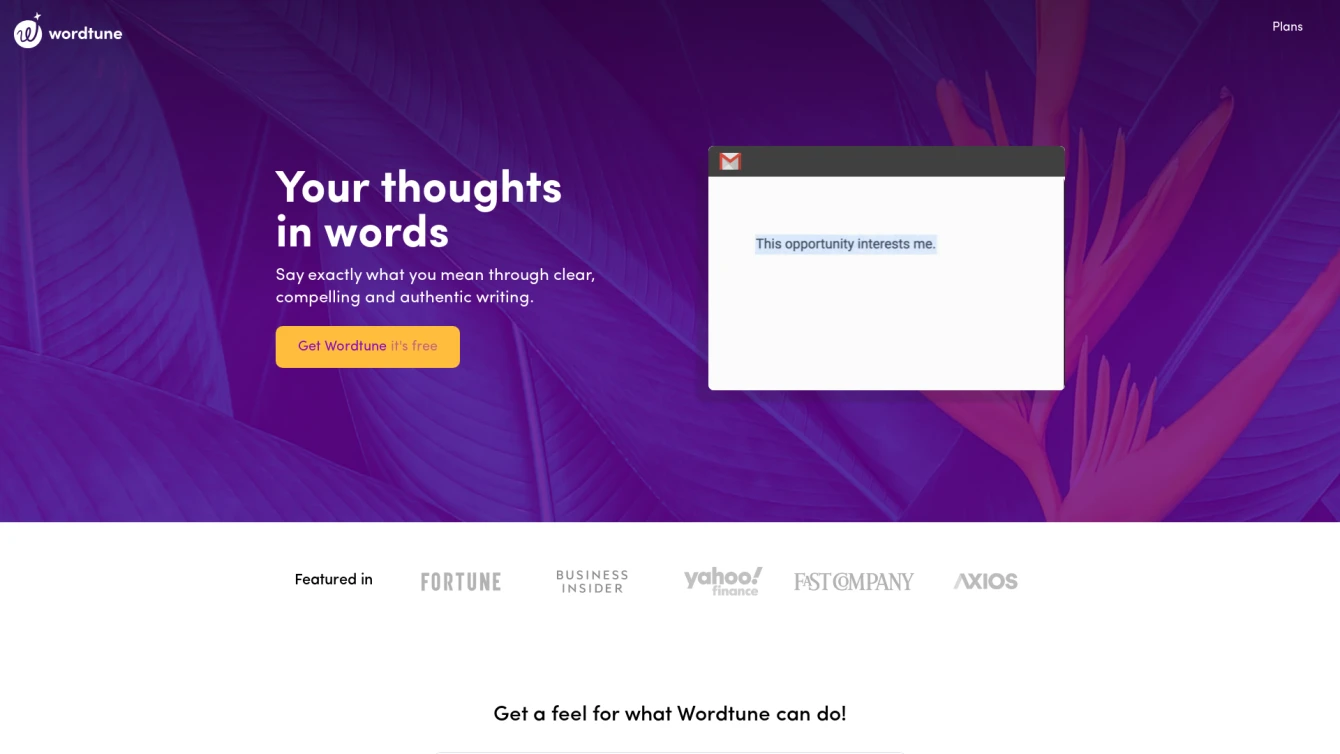 Unleashing the power of words with AI-enhanced writing assistance.
Product information and features
Unlock the power of your words with the Wordtune, a top-notch AI tool designed to enhance your writing. This application provides a comprehensive suite of AI-powered features that offer instant improvements, including rewriting, rephrasing, and suggestive edits.
With Wordtune, you can add a personal flair to your work using Wordtune spices. It's not just an editing tool, it's your personal writing assistant that works in sync with Chrome, readily accessible right from your desktop.
Users have commended Wordtune for its smart suggestion feature, which generates alternatives for sentences, enabling you to articulate your thoughts effectively and with precision. This AI tool aids in elevating your writing standards and boosts your confidence by eliminating any second-guessing.
Whether you're an established writer or a budding content creator, Wordtune is your go-to tool for all writing needs. With its range of features and user-friendly interface, it's no wonder that Wordtune has become an indispensable tool in the writing community.
In summary, Wordtune, available at wordtune.com, is an AI tool that helps users enhance their writing. Its key features include rewriting, rephrasing, and suggestive editing. It's more than just a writing tool - it's a confidence booster that helps users express their ideas clearly and effectively.
Tell the world Wordtune has been featured on NaNAI.tools:
Wordtune Reviews
What's your experience with Wordtune?
There are no reviews yet.
Related AI tools to Wordtune