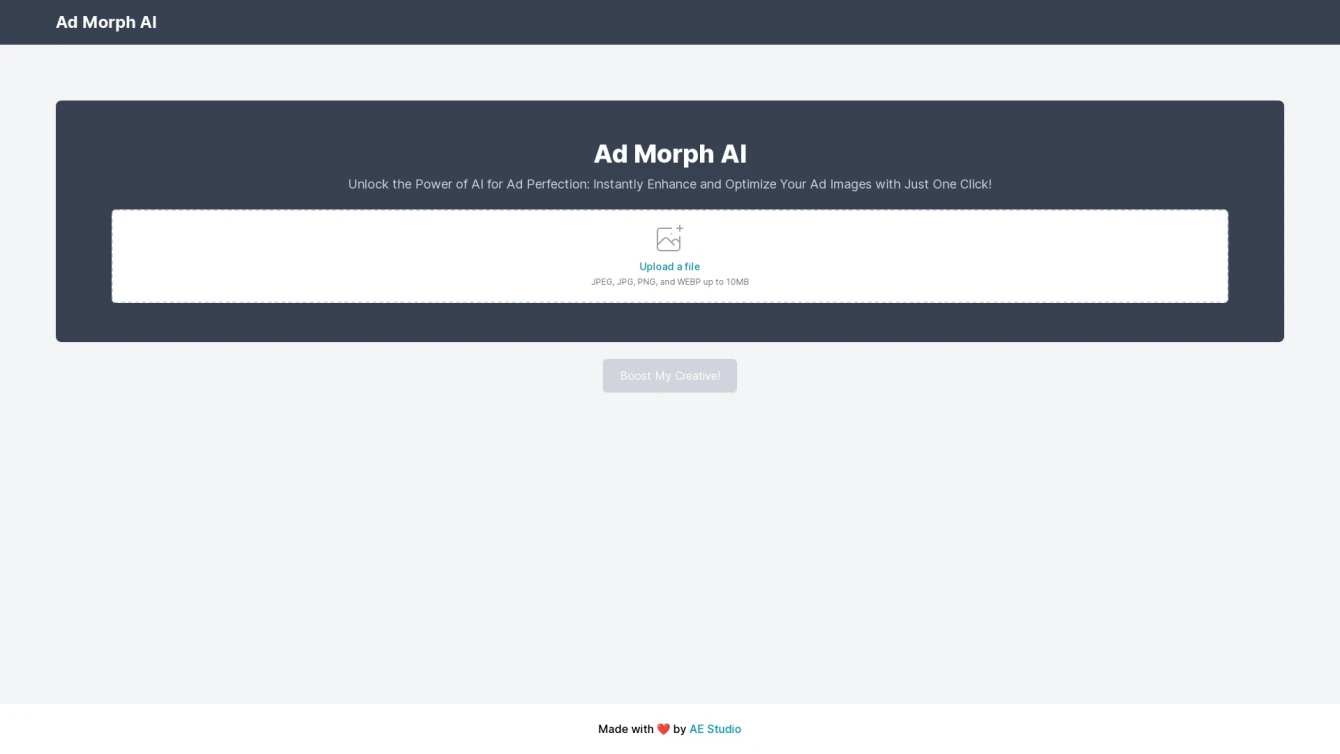 Transforming Ad Images with a Click, Powered by AI.
Product information and features
Experience the transformative power of AI in the realm of advertising with Ad Morph AI. This AI tool, a brainchild of AE Studio, is engineered to augment the quality and allure of your advertisement images with a simple click. It supports a wide range of popular file types, including JPEG, JPG, PNG, and WEBP, accommodating files up to 10MB. AdMorphAI.com effectively leverages AI to drive your ads towards perfection.
Advanced AI algorithms underpin the tool's functions, autonomously scrutinizing and ameliorating various characteristics of your uploaded images. These include aspects like color equilibrium, sharpness, and other visual components. The ultimate goal is to make your ads resonate deeply with your target market, thereby enhancing their overall impact.
Ad Morph AI does more than just improve images; it saves you time. It eradicates the need for manual editing by automating the enhancement process. This ability allows you to shift your energy and focus to other crucial parts of your ad campaign. AE Studio, the creators of this tool, are industry stalwarts known for delivering quality solutions. Their commitment to harnessing the power of AI to streamline and intensify the ad image creation process is aptly reflected in Ad Morph AI.
In summary, Ad Morph AI is a potent tool built to enhance the visual appeal and efficiency of your ad campaigns. It is suitable for both individuals and businesses. By offering instant optimization, it saves users time and effort in manually editing their ad images. Use cases include enhancing ad images for social media campaigns, product launches, and more. It's an AI tool that can significantly boost the effectiveness of your advertising.
Tell the world Ad Morph AI has been featured on NaNAI.tools:
Ad Morph AI Reviews
What's your experience with Ad Morph AI?
There are no reviews yet.
Related AI tools to Ad Morph AI