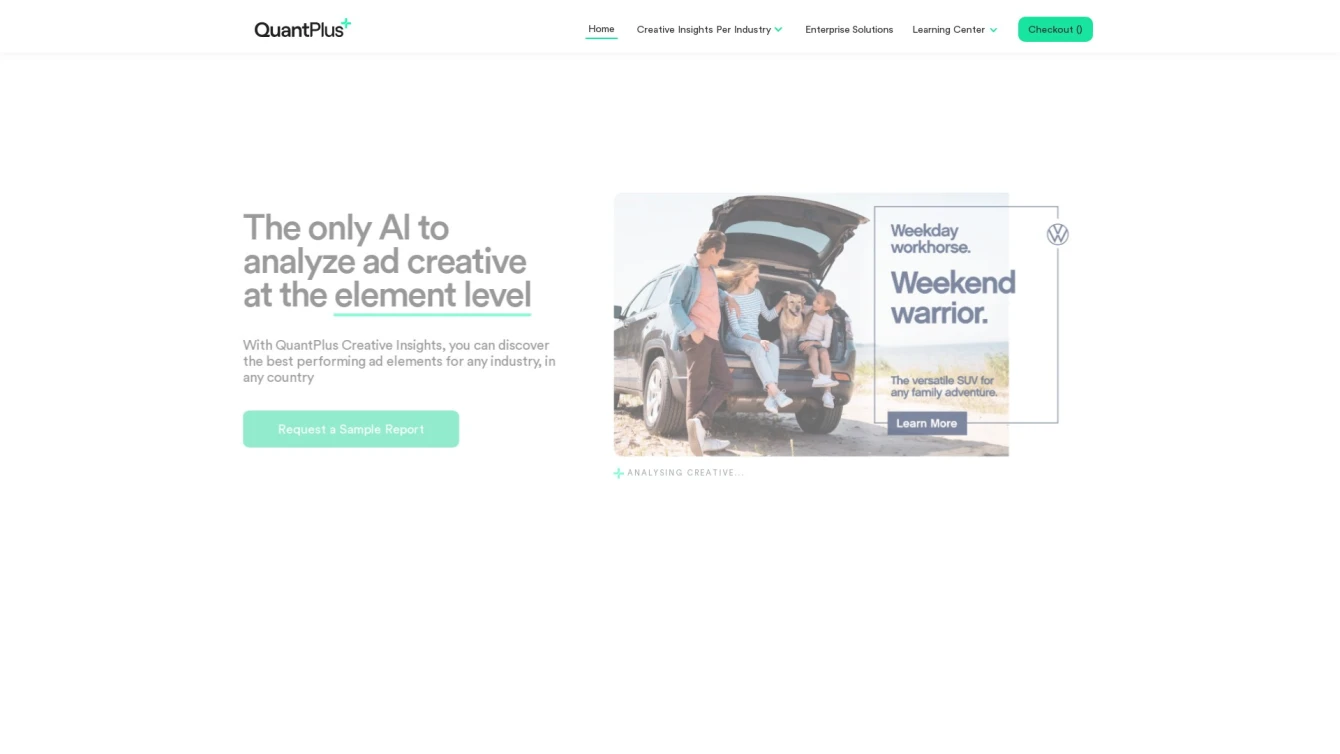 Unlock the secrets of high-performing ads with data-driven insights.
Product information and features
Embrace the power of AI with QuantPlus, an AI tool that offers creative insights for advertising based on analysis of past ad campaigns across multiple platforms like Facebook, Google Display, Instagram, and Twitter. Unlike typical multi-variant testing platforms, QuantPlus uses historical data to deconstruct every element of an ad, comparing them against performance data. This process uncovers the highest-performing creative elements in any industry, in any country, by examining trillions of data points.
With QuantPlus from quantplus.io, you can make informed design decisions that focus on results. The data points used to generate insights include elements such as call-to-action cues, phrase combinations, imagery content, objects, colors, keywords, element type prominence, category type, and gender distribution.
QuantPlus provides information about top-performing elements for a variety of industries, including education, finance, travel, food, automotive, retail, healthcare, entertainment, and telecom. This unique technology allows marketers to unlock the secrets of high-performing ad creatives, going beyond the capabilities of other multi-variant ad tools and AI ad performance platforms.
With insights from QuantPlus, marketers can craft stronger ad creative by identifying the proven high-ranking elements from historical ad campaigns. Users of this tool have reported ROI gains of up to 300%, demonstrating its effectiveness in enabling marketers to bypass outdated optimization methods and create successful ad campaigns tailored to diverse countries and cultures.
In summary, QuantPlus is a powerful tool for marketers seeking to boost their campaign performance using data-driven insights. By analyzing a wealth of information and highlighting top-performing creative elements, this AI tool provides valuable insights that can lead to more effective and successful ad campaigns. Whether you're in education, healthcare, entertainment, or any other industry, QuantPlus can help you create ads that truly resonate with your target audience.
Tell the world QuantPlus has been featured on NaNAI.tools:
QuantPlus Reviews
What's your experience with QuantPlus?
There are no reviews yet.
Related AI tools to QuantPlus