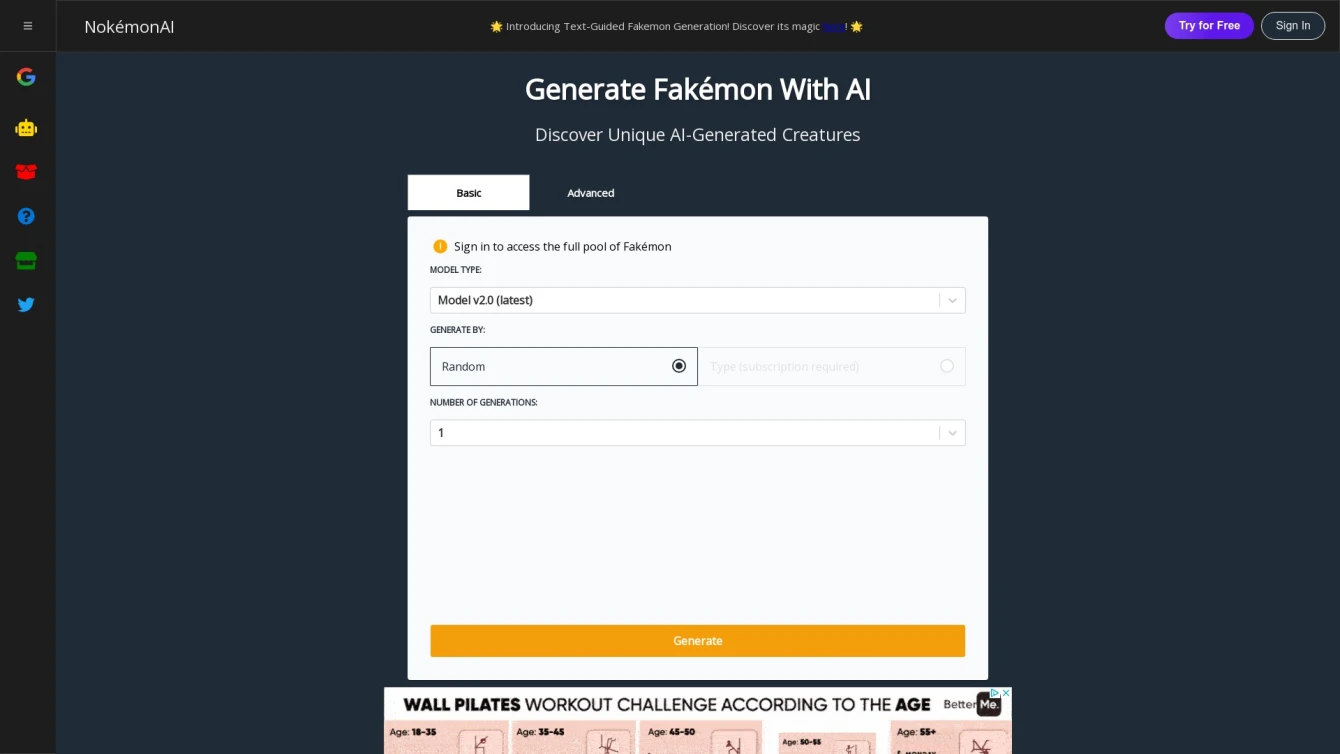 Unleashing your creativity with Fakemon generation and customization.
Product information and features
Check out the AI Pokemon Generator, a groundbreaking AI tool that hatches a plethora of imaginary Pokemon, fondly referred to as Fakemon. This imaginative tool lets you generate multiple Fakemon concurrently, providing an array of customization options, including type and color. It's a fun and exciting way to explore the limitless possibilities of AI technology.
AI Pokemon Generator demands users to sign in, a feature that enables you to store and keep track of your top-choice Fakemon. This tool isn't just about creating, it's about creating a personalized experience.
Developed by Liam Eloie, a visionary in the AI field, AI Pokemon Generator is meant to provide amusement and enjoyment. It's a tribute to the popular Pokemon franchise without infringing on any copyrights or trademarks. It's a fun, creative way to spend some time, whether you're a Pokemon fan or just someone who appreciates AI capabilities.
AI Pokemon Generator is available to use at no cost on the domain name ko-fi.com/liameloie. While free, contributions are gratefully accepted, supporting the continuous improvement and upkeep of this innovative tool.
In summary, AI Pokemon Generator is a fun, user-friendly AI tool that allows you to construct your own Fakemon. It's a playful way to delve into the world of AI, whether you're looking to kill some time or dive deep into the customization options. With the capability to store your favorite creations and the freedom to generate multiple Fakemon at a time, this tool adds a unique twist to the classic Pokemon experience.
Tell the world AI Pokemon Generator has been featured on NaNAI.tools:
AI Pokemon Generator Reviews
What's your experience with AI Pokemon Generator?
There are no reviews yet.
Related AI tools to AI Pokemon Generator