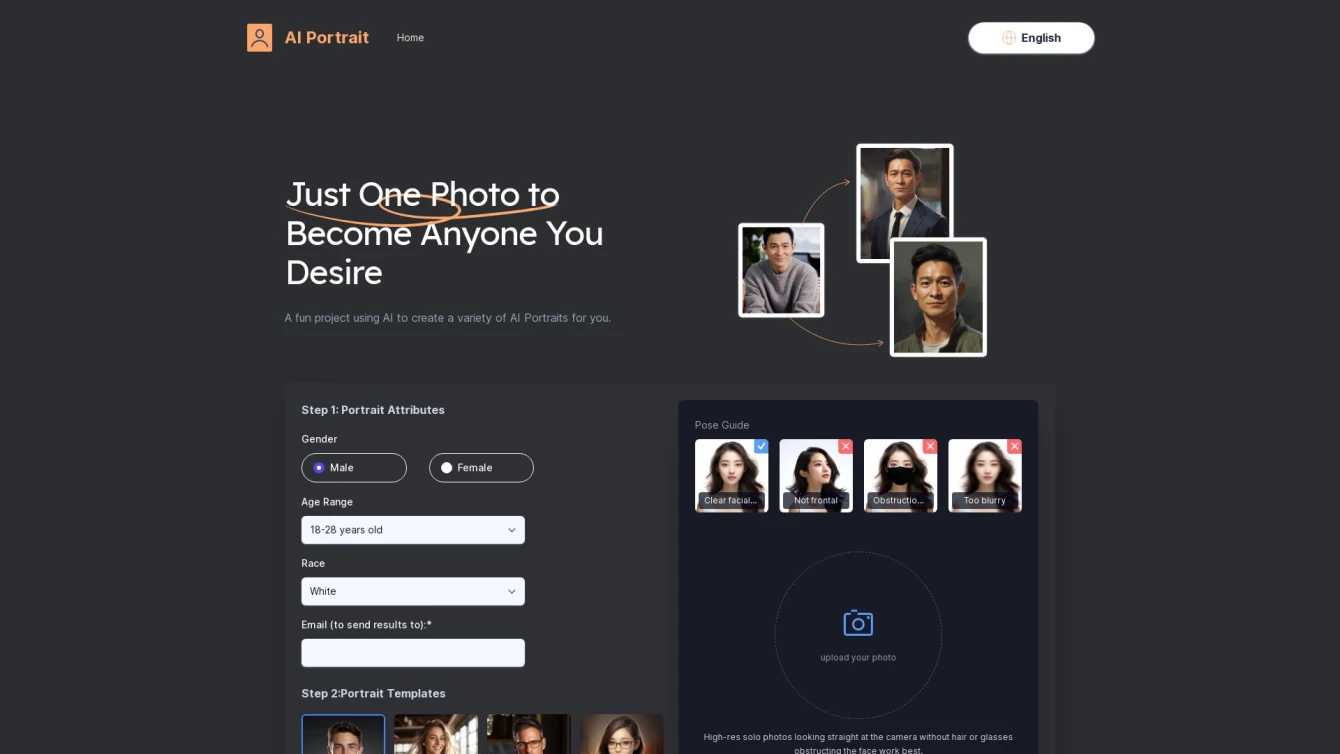 Transforming your selfies into extraordinary AI portraits.
Product information and features
Explore the creative realm of self-portraiture with AI Portrait, an innovative AI tool available on ai-portraits.org. This ingenious platform allows you to convert your everyday selfies into captivating AI portraits, offering a spectacular array of styles such as Film Portrait, Realistic Oil Painting, and more.
AI Portrait provides countless customization options, letting you define attributes like gender, age range, and race for a truly personalized result. The tool recommends the use of solo, high-resolution photos without obstructions for optimal outcomes.
Are you worried about costs or repetitive designs? AI Portrait shines in this aspect, offering free use and compatibility with the advanced Midjourney V5, ensuring your AI portrait is unique and top-notch. The platform transcends traditional styles, offering options ranging from lively anime-inspired designs to Real Photography renditions. This gives you the freedom to rediscover your selfies and unleash your creativity like never before.
But it doesn't stop there. Once your AI portrait is ready, you can share it across various social media platforms, enhancing your online persona. Unlike other platforms, AI Portrait only requires one selfie to generate original, beautiful AI portraits, emphasizing user-friendliness and privacy.
Additionally, the AI portraits created are suitable for commercial use and free from third-party copyright infringements, further expanding their utility.
In summary, AI Portrait is a versatile platform that offers a unique blend of creativity and technology. It helps you transform ordinary selfies into extraordinary AI portraits, freely customize your portraits, and share your creations across social media platforms. Whether you're looking to revamp your social presence or simply explore your creative side, AI Portrait is the AI tool for you.
Tell the world AI Portrait has been featured on NaNAI.tools:
AI Portrait Reviews
What's your experience with AI Portrait?
There are no reviews yet.
Related AI tools to AI Portrait