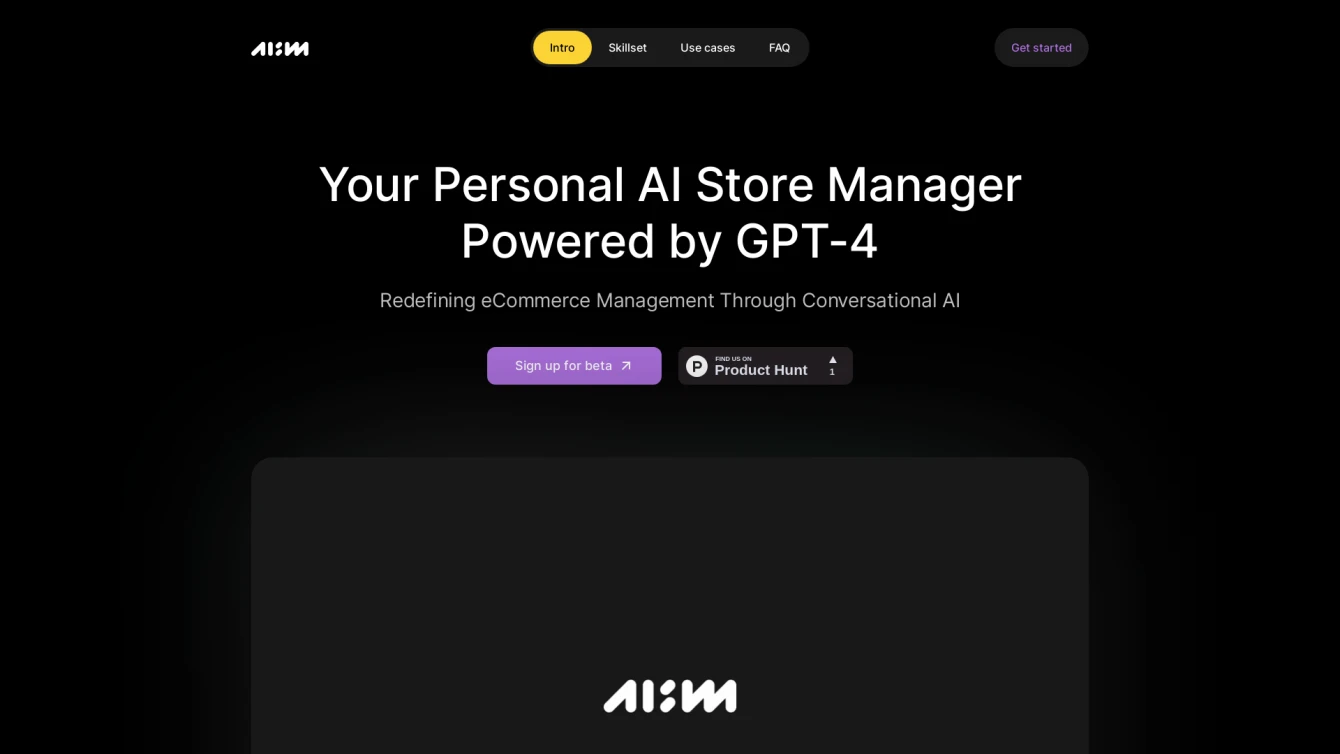 Revolutionizing eCommerce with AI-powered automation and optimization.
Product information and features
Introducing AI Store Manager, an AI tool that revolutionizes the management and operation of e-commerce businesses. Tailored for small to medium-sized businesses, AI Store Manager leverages the power of the GPT-4 language model to automate and streamline online store operations.
Whether your business is B2B, B2C, direct selling, subscription-based, or dropshipping, AIstoremanager.com can optimize your store setup, improve analytics and reporting, and enhance product, order, and customer management. This powerful AI tool even delivers personalized email and communication strategies to engage your customers better.
AI Store Manager's AI assistant is not only capable of performing tasks such as creating product descriptions and updating customer delivery addresses, but it also comprehends and generates human-like text for natural and effective user interactions. It's compatible with major eCommerce platforms such as Shopify, Magento, Webflow, and WooCommerce.
With AI Store Manager, you have a flexible subscription plan that allows customization of the AI assistant's capabilities according to your specific needs. The cost is determined by factors like the number of skills, automations in use, and the volume of information transferred. Rest assured, all data processed by the AI tool is securely stored on Amazon Web Services servers in Europe and the United States, guaranteeing high-security standards and privacy.
Regardless of your preferred messaging tools, be it Microsoft Teams, Slack, or Discord, you can effortlessly interact with the AI assistant. AI Store Manager adheres to GDPR and CCPA regulations, ensuring all conversations and data stored are secure, easily accessible, and deletable upon request.
In summary, AI Store Manager is a comprehensive AI tool designed to automate and optimize eCommerce business operations. From generating product descriptions to managing customer interactions, it's an invaluable tool for any online business. It's designed to save time, increase efficiency, and adapt to your specific business needs.
Tell the world AI Store Manager has been featured on NaNAI.tools:
AI Store Manager Reviews
What's your experience with AI Store Manager?
There are no reviews yet.
Related AI tools to AI Store Manager