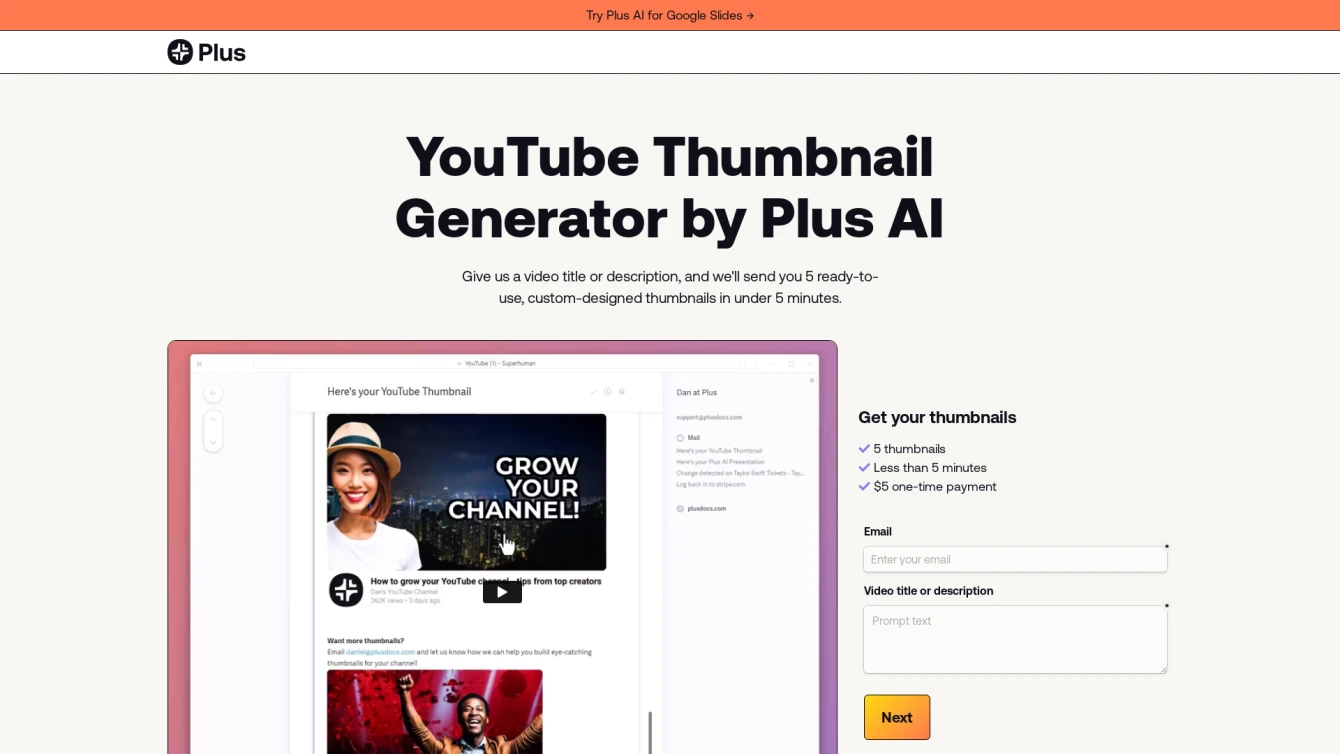 Automate captivating thumbnail creation for your YouTube videos.
Product information and features
Transform your video marketing strategy with the AI YouTube Thumbnails generator. This AI tool is an asset for content creators and video marketers, providing an effortless way to create engaging thumbnails for your YouTube videos. Using advanced AI algorithms, the process of thumbnail creation is automated, making manual editing or design skills unnecessary.
Simply upload a screenshot from your video or choose from a variety of predefined templates. The AI tool then conducts an in-depth image analysis to identify key elements within the video, such as people, objects, and colors. It then suggests visually captivating compositions and overlays text based on your video's content.
Customization is at your fingertips with AI YouTube Thumbnails. Adjust text position, font styles, and colors to match your brand or video's theme. Incorporate graphic elements, such as arrows and shapes, to amplify your thumbnail's visual impact. This AI tool ensures that your thumbnails abide by YouTube's guidelines, including optimal dimensions and image file sizes, to boost visibility and click-through rates.
In conclusion, AI YouTube Thumbnails from aiyoutubethumbnails.com is a powerful tool that simplifies the process of creating visually appealing and engaging thumbnails for your YouTube videos. It enables you to save valuable time and effort while enhancing the overall visual quality of your content. It's a game-changer for video creators striving to attract more viewers by highlighting the key aspects of their videos.
Tell the world AI YouTube Thumbnails has been featured on NaNAI.tools:
AI YouTube Thumbnails Reviews
What's your experience with AI YouTube Thumbnails?
There are no reviews yet.
Related AI tools to AI YouTube Thumbnails