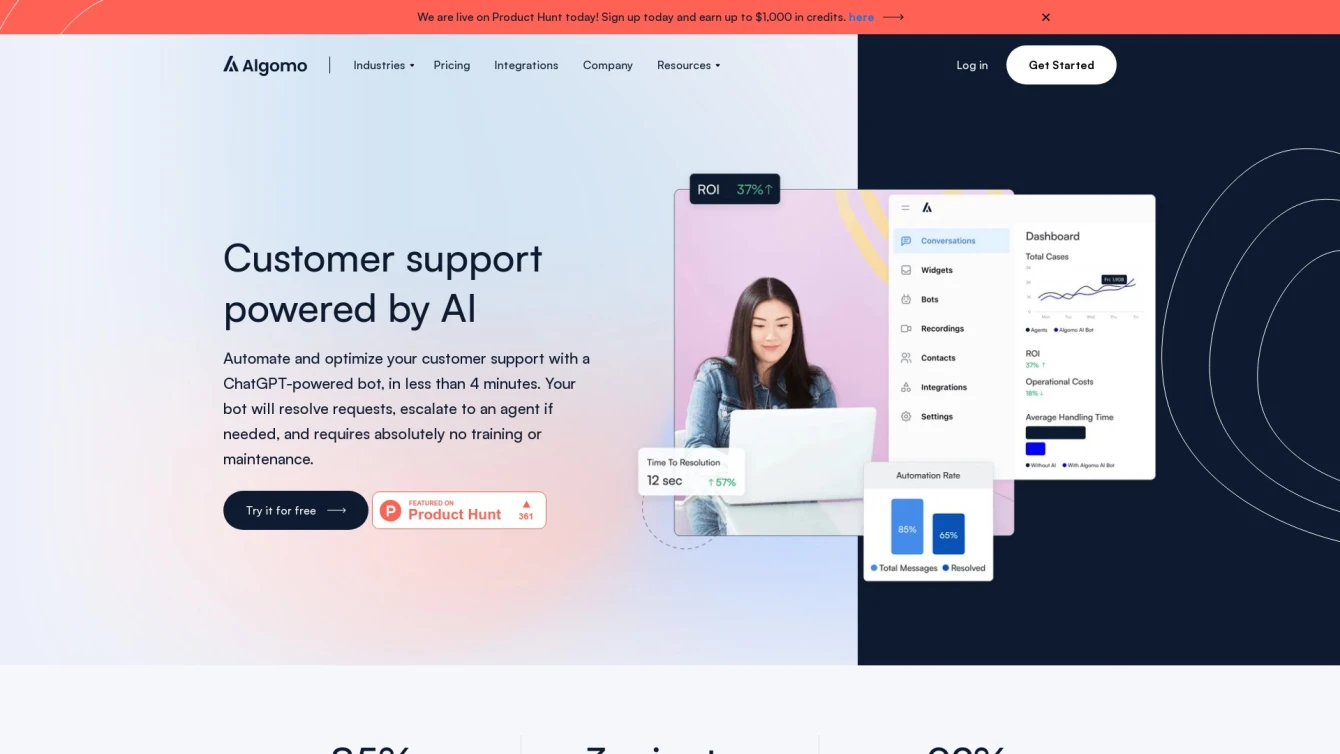 Effortlessly Generate Customized Chatbots for Your Website.
Product information and features
Welcome to the cutting-edge world of Algomo, your go-to AI tool for swiftly generating chatbots specifically tailored for your website. Algomo.com is dedicated to delivering an AI-infused chatbot for your site in a matter of seconds, eliminating the need for complex coding or extensive development.
Algomo empowers you to train your bot by simply submitting your website link. The AI algorithms behind this tool have been honed on a wide range of websites, including those as diverse as Wikipedia, Vodafone, and Barclays. This vast and varied training enables Algomo to create customized chatbots perfectly suited to the specific needs and nuances of your website.
Not just an AI tool, Algomo is a robust platform that brings together expertise in conversational AI and chatbot development. It uses innovative AI algorithms to craft chatbots that are highly responsive, answering user inquiries with speed and efficiency. This level of responsiveness boosts user engagement and encourages positive user experiences on your website.
In summary, Algomo stands out as an intuitively user-friendly tool that makes chatbot integration a breeze. It's a valuable asset for any website owner looking to enhance user experience and deliver premium service without the need for intricate coding knowledge. The main features of Algomo include its swift chatbot generation, advanced AI algorithms, and ease of integration. It's a great fit for various use cases and is a game changer in enhancing website visitor interaction and satisfaction.
Tell the world Algomo has been featured on NaNAI.tools:
Algomo Reviews
What's your experience with Algomo?
There are no reviews yet.
Related AI tools to Algomo