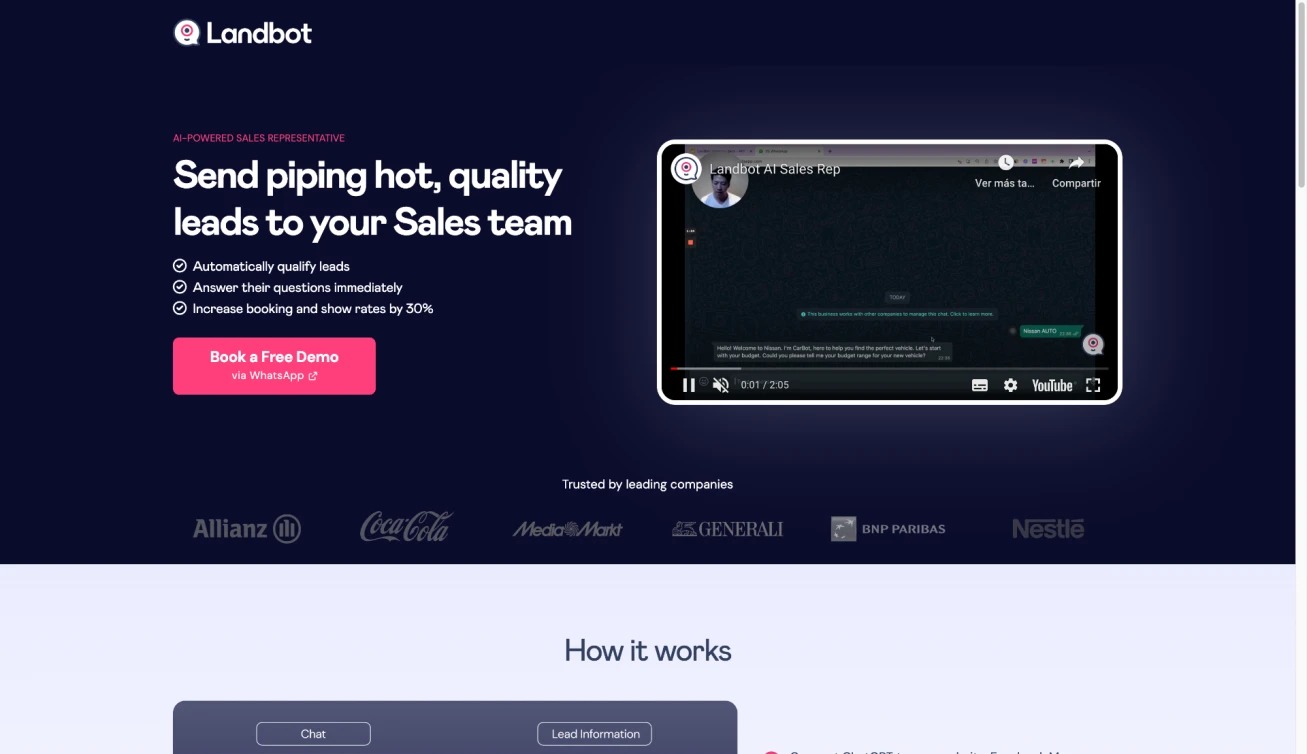 Crafting intelligent conversations with no code required.
Product information and features
Get ready to immerse yourself in a world of intelligent conversation design with Landbot AI. This AI tool is a no-code builder that empowers you to swiftly and effortlessly build conversational experiences. With its user-friendly drag-and-drop interface, you can easily create custom AI-fueled workflows.
Whether you're looking to automate customer support, qualify leads, or showcase interactive product demonstrations, Landbot.ai provides the tools you need to deliver personalized experiences for your customers. This platform's capabilities extend beyond just the creation, offering the ability to refine your conversations based on user input, thereby ensuring a tailored and engaging experience.
Landbot AI doesn't limit you to a single platform. It gives you the power to integrate with popular third-party services like Facebook Messenger and Slack, making your conversational experiences more accessible and expansive.
In summary, the AI technology behind Landbot AI is not just about creating conversations. It's about refining, personalizing, and extending your reach. It's about providing an intuitive and robust platform for creating engaging conversational experiences. With a wide range of use cases, from customer support to lead qualification, Landbot.ai is your key to unlocking meaningful and enhanced interactions with your customers.
Tell the world Landbot AI has been featured on NaNAI.tools:
Landbot AI Reviews
What's your experience with Landbot AI?
There are no reviews yet.
Related AI tools to Landbot AI