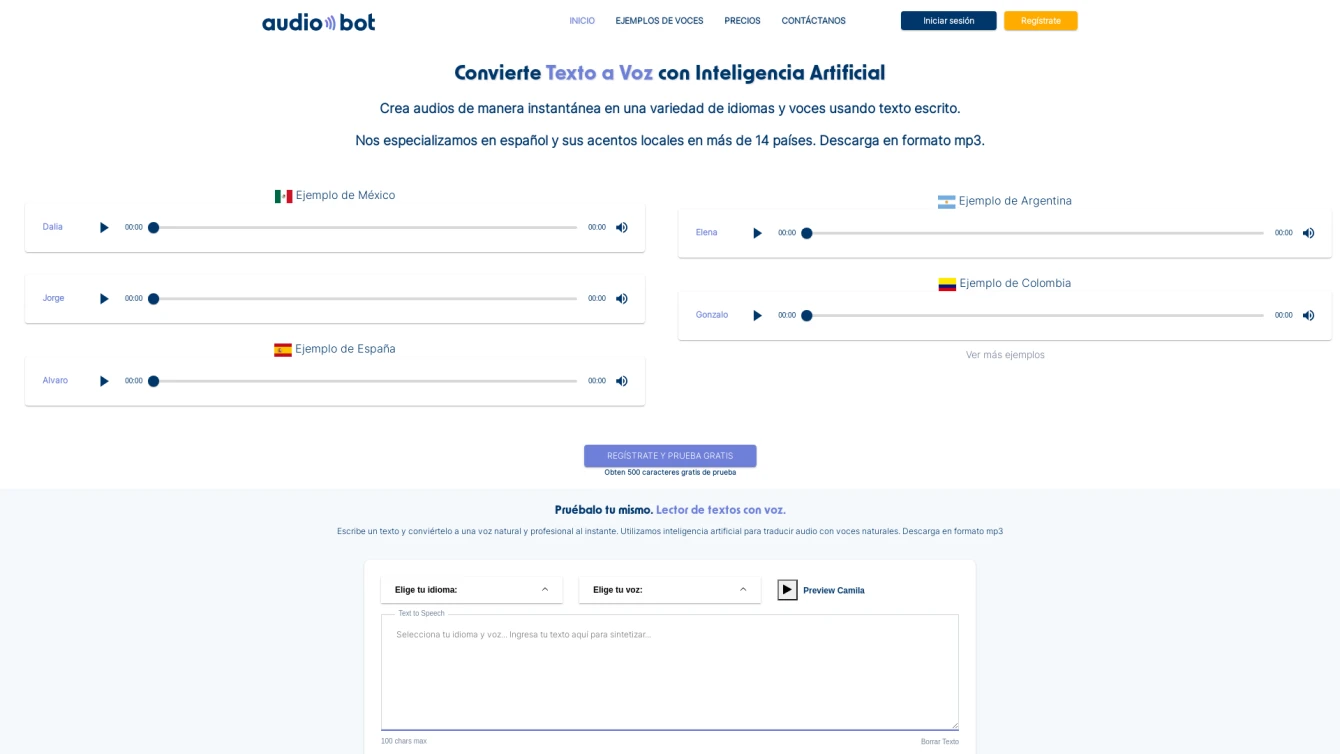 Transforming text into natural, high-quality audio.
Product information and features
Introducing AudioBot, a powerful AI tool that transforms your text into high-quality audio. It's a unique platform that focuses on Spanish, providing regional accents from over 14 countries, and facilitating the creation of professional voiceovers in a snap.
AudioBot utilizes the power of AI to render your text into lifelike voices, offering a palette of languages including French, German, English, Japanese, Korean, and Portuguese. It's more than just text-to-speech; it's about creating an auditory experience that sounds natural and authentic.
Users have the flexibility to download the audio files in MP3 format. Additionally, the tool provides an array of voice options with different genders. Users can select masculine or feminine neural voices as per their requirements.
Choose from a diverse range of professional and regional accents such as Camila, Madhur, Ingrid, Sameera, YunJhe, Mario, Petra, Achara, and more. The possibilities are endless, and the quality is top-notch.
AudioBot provides a generous 500-character free trial for new users to experience the tool firsthand. For more detailed pricing information, visit their official website at AudioBot.com. The tool is easily accessible online with uncomplicated registration and login processes.
To summarize, AudioBot is an innovative, user-friendly solution to generate professional voiceover content. It caters to a broad spectrum of languages and accents, making it versatile for various use-cases. Whether you're creating a podcast, producing a video, or building an eLearning course, AudioBot can simplify your workflow and enhance your project's audio quality.
Tell the world AudioBot has been featured on NaNAI.tools:
AudioBot Reviews
What's your experience with AudioBot?
There are no reviews yet.
Related AI tools to AudioBot