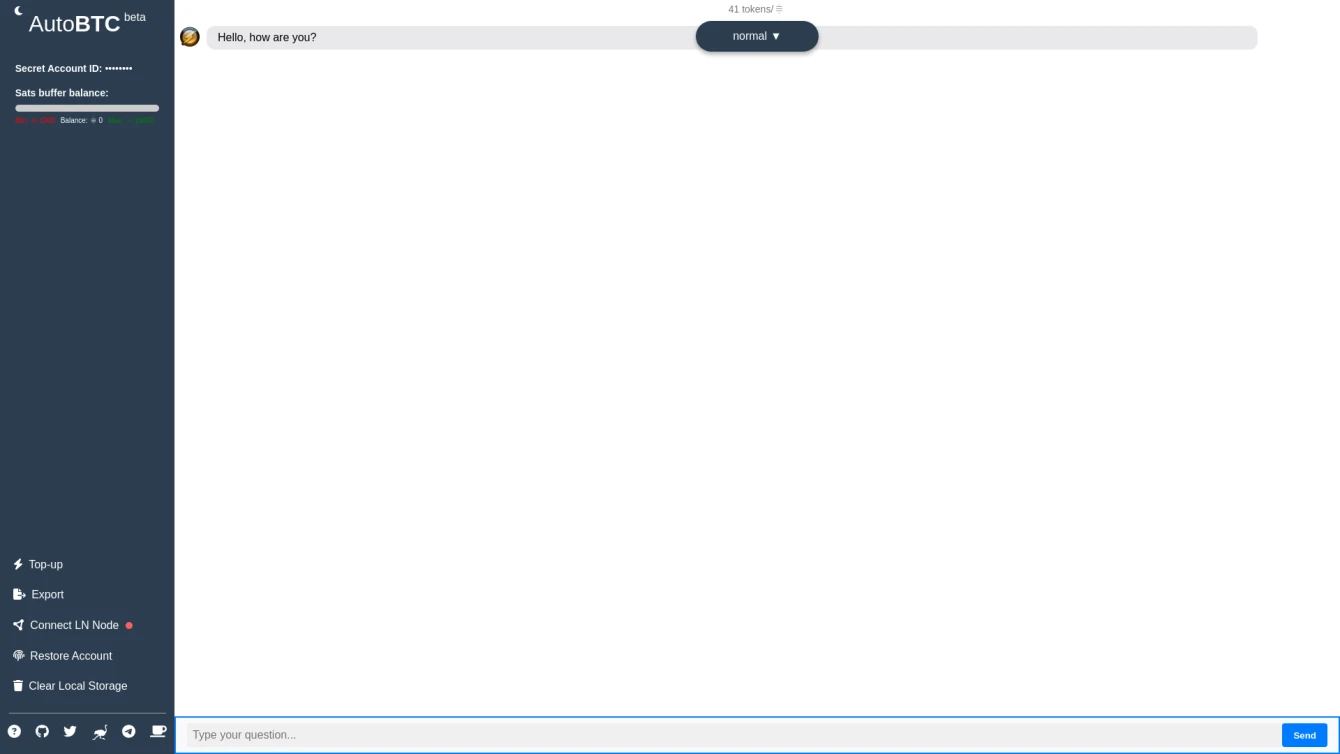 Simplifying Bitcoin and Lightning management with advanced AI capabilities.
Product information and features
AutoBTC is a sophisticated AI tool designed to simplify the process of managing Bitcoin and Lightning transactions. Users are greeted with a clean, user-friendly interface that boasts a multitude of practical functionalities.
The Sats buffer balance is a standout feature, maintaining a consistent reserve balance in the user's Bitcoin wallet. Users can also personalize a minimum and maximum account balance, offering greater control over their funds.
AutoBTC provides the capability to not only export account information but also to link to the user's Lightning node and recover the account in the event of data loss. This ensures seamless and secure transactions.
Users are given the choice to wipe out their local storage, further enhancing the security of their account information. The tool also includes a comprehensive Q&A feature that offers insights into both the tool itself and Bitcoin as a whole.
AutoBTC is also active on social platforms, with a GitHub repository and Twitter and Telegram accounts. In conclusion, AutoBTC empowers users to navigate the world of Bitcoin and Lightning with ease, thanks to its AI-driven functionalities and user-centric design. The tool offers a plethora of features like maintaining a buffer balance, setting account limits, data exporting, and account recovery, all of which contribute to an optimized user experience.
Tell the world AutoBTC has been featured on NaNAI.tools:
AutoBTC Reviews
What's your experience with AutoBTC?
There are no reviews yet.
Related AI tools to AutoBTC