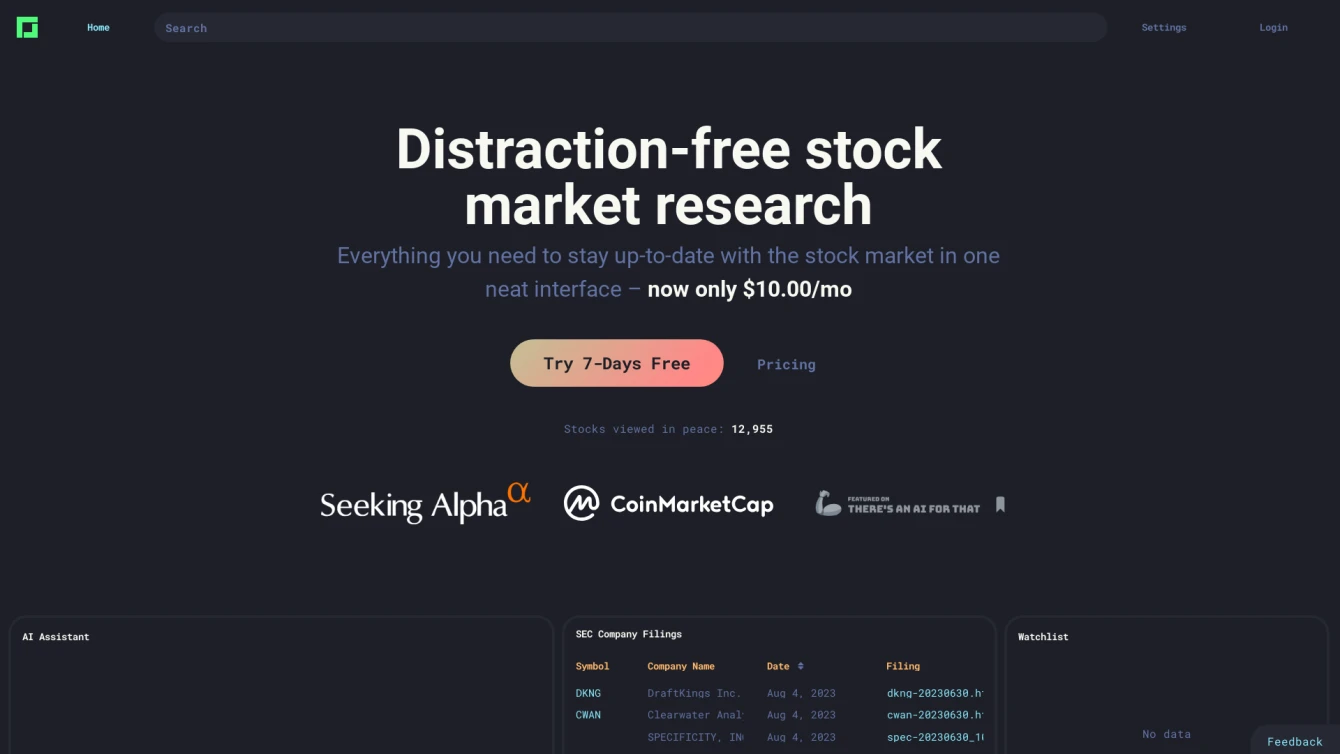 Personalized AI-powered stock market data at your fingertips.
Product information and features
Experience a new level of stock market monitoring with the innovative Stockstack. This AI tool is designed to offer you a personal dashboard filled with critical data about the stock market. It features a watchlist to help you track stocks that have caught your interest, along with a section that showcases historical data on stocks you've recently viewed.
What sets Stockstack apart is its ability to provide real-time updates on active symbols. This includes the company name and the percentage change in its value. But that's not all. The tool also presents data on the market's top gainers and losers, complete with their current price and percentage change in price.
Another distinctive feature of Stockstack is its sector trackers. These display the percentage change in the value of various sectors such as consumer discretionary, energy, and technology. This feature offers users a comprehensive view of the market dynamics.
Stockstack is experimental in nature and includes an AI assistant powered by ChatGPT. Note that users need to log in to access certain features like the watchlist and recently viewed section. Also, it requires JavaScript to function seamlessly.
In summary, Stockstack is your one-stop solution for personalized and streamlined stock market monitoring. With its AI capabilities and an array of features, it offers vital insights and real-time updates about the market. It's a handy tool for anyone looking to keep an eye on their stock investments and the overall market trends.
Tell the world Stockstack has been featured on NaNAI.tools:
Stockstack Reviews
What's your experience with Stockstack?
There are no reviews yet.
Related AI tools to Stockstack