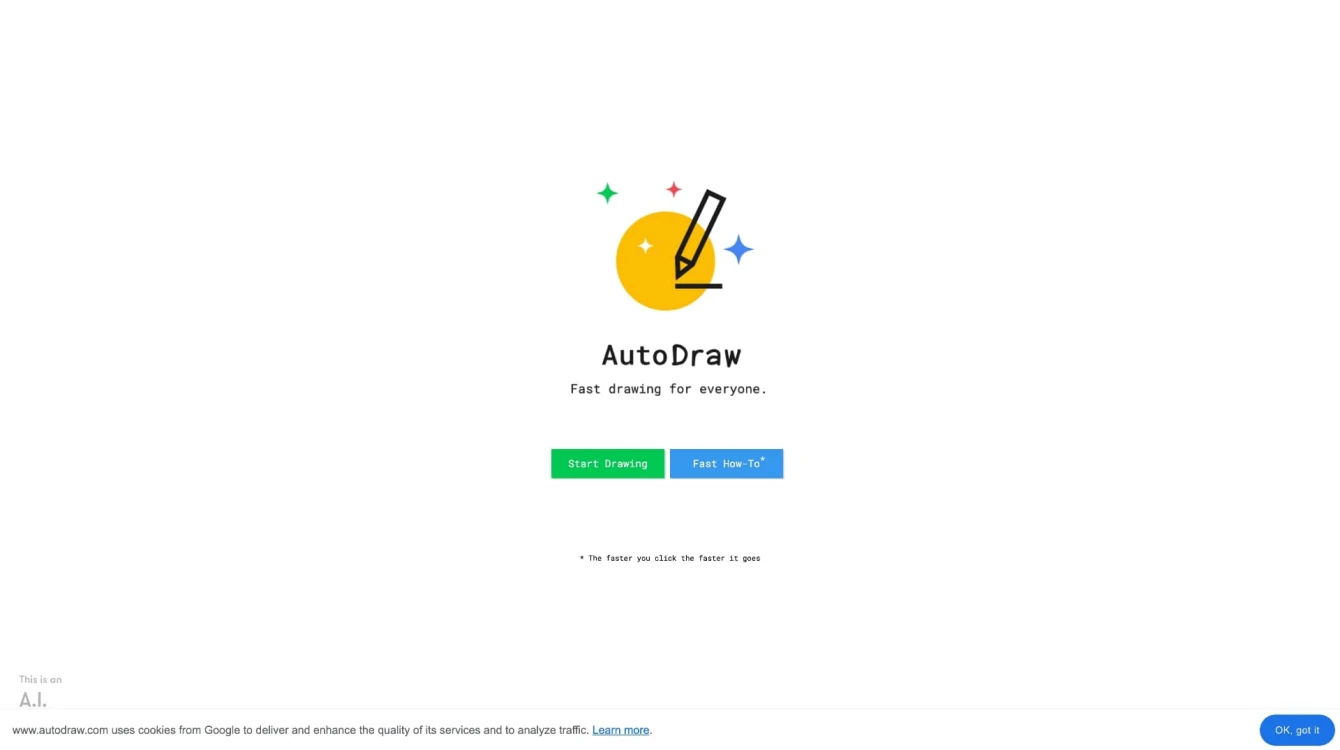 Unleashing your creativity with AI-powered drawing.
Product information and features
AutoDraw is an AI tool designed to enhance your drawing skills. Using machine learning algorithms and a vast library of images from skilled artists, it provides an intuitive platform for quick and easy sketching. This AI-powered tool is fully accessible online and requires Javascript to run effectively.
Even if you are not artistically inclined, AutoDraw (autodraw.com) ensures a smooth drawing experience. Your drawing speed is directly proportional to the speed of your clicks. The AI tool is packed with user-friendly features including the capacity to start afresh, utilize keyboard shortcuts, and the option to download and share your creations.
Moreover, AutoDraw lets you gain insights from the art pieces featured on the platform, thereby enhancing your learning experience. More in-depth information about its AI capabilities can be found on the AI Experiments website. Do take a moment to review the privacy and terms on the Google policies page for a better understanding of how your data is handled.
To summarize, AutoDraw is an excellent AI tool that bridges the gap between creativity and technology. Whether you're sketching for fun, designing a logo, or exploring the world of art, it offers a myriad of features to make your journey enjoyable and rewarding. Harness the power of AI and let your creativity flow with AutoDraw.
Tell the world AutoDraw has been featured on NaNAI.tools:
AutoDraw Reviews
What's your experience with AutoDraw?
There are no reviews yet.
Related AI tools to AutoDraw