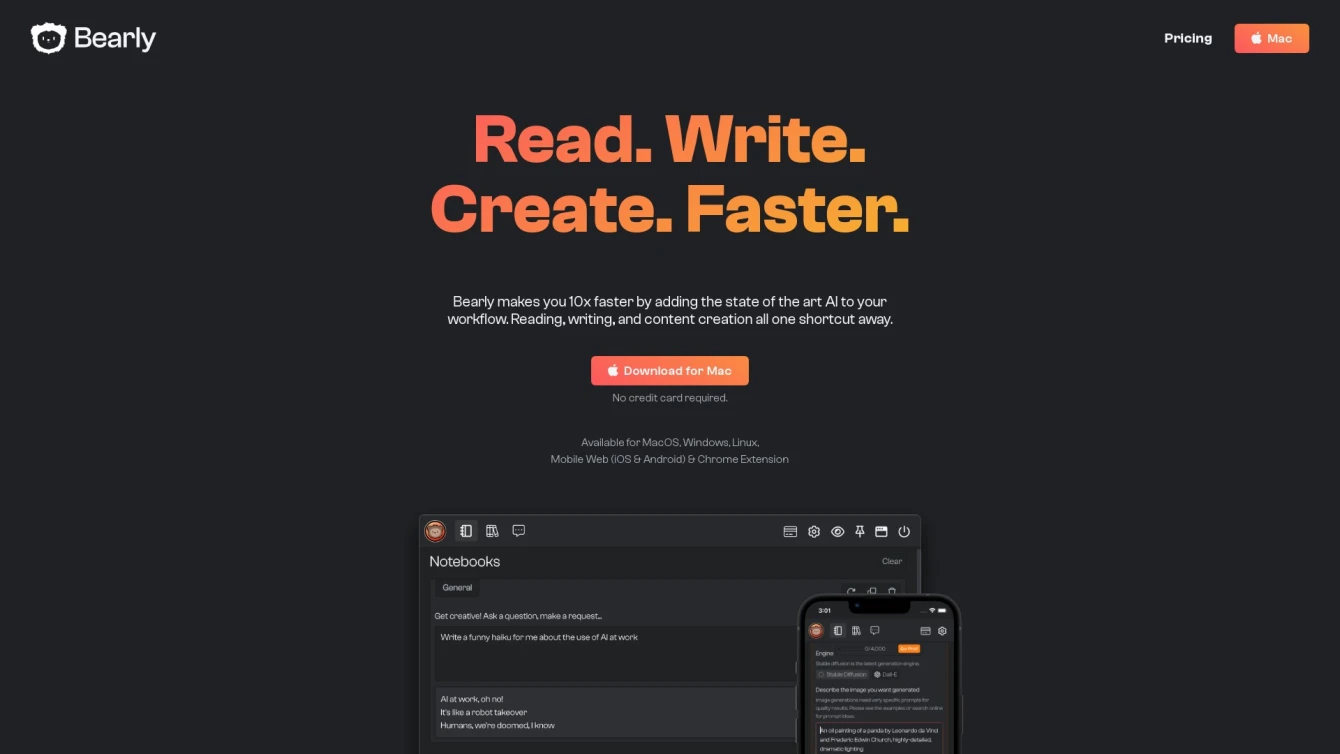 Streamlining Reading, Writing, and Learning with AI.
Product information and features
Experience the power of an AI tool with Bearly.ai, providing a streamlined method to read, write, and learn at an accelerated pace, right from your desktop. This tool is compatible with Mac, Windows, and Linux operating systems, and the best part - it's free to use.
Designed to be your personal time-saver, Bearly AI is here to help you swiftly locate the information you need, enabling you to allocate your attention to more pressing matters.
Utilizing natural language processing, artificial intelligence, and machine learning technologies, Bearly.ai is committed to offering the most current and precise answers to all your queries. It doesn't stop there. The tool also comes packed with features aimed at enhancing your writing skills. From automated text summarization and correction to grammar and spelling checks, all your writing needs are taken care of.
With Bearly.ai, the information you seek is just a click away. You can now make better use of your time and focus on what truly matters.
In conclusion, Bearly AI is an all-in-one AI tool that accelerates reading, writing, and learning. It's a time-saver with features like automated text summarization, correction, and grammar checks. Whether you're looking for quick information or seeking to improve your writing, Bearly.ai can be of great help.
Tell the world Bearly AI has been featured on NaNAI.tools:
Bearly AI Reviews
What's your experience with Bearly AI?
There are no reviews yet.
Related AI tools to Bearly AI