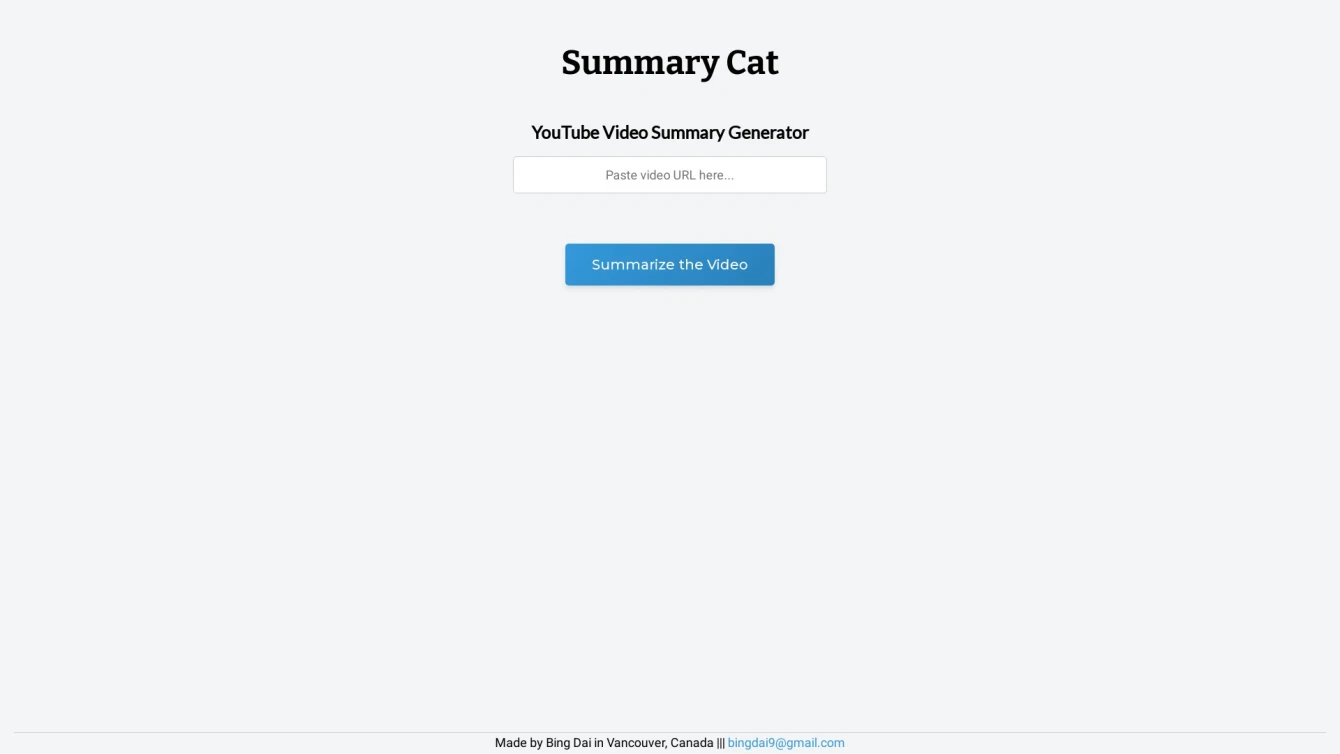 Summarizing YouTube videos for rapid content comprehension.
Product information and features
Meet the Summary Cat, an AI tool developed in Vancouver, Canada by Bing Dai. This innovative software is designed to summarize YouTube videos, giving users a snapshot of lengthy video content in a shorter, more manageable format. Instead of having to watch an entire video, Summary Cat uses advanced algorithms to analyze both the audio and visual components of the video, capturing the key points and essential information.
Summarycat.com translates the most crucial concepts and ideas into concise summaries, providing a clear picture of the video's content. This AI tool is an optimal solution for those who need to understand the primary message of a YouTube video quickly, without having to invest a lot of time. The software even allows users to customize the length of the summaries to their liking, providing flexibility when summarizing videos.
Summary Cat can be applied for various purposes, including research, content curation, or simply gathering general knowledge. It allows you to utilize the summarized videos in reports, presentations, or as reference material. The tool's simplicity and accuracy make it a valuable asset for both individuals and professionals who need to swiftly digest video content without compromising comprehension.
To sum it up, Summary Cat is a revolutionary YouTube video summarizer that simplifies the process of extracting and condensing important information from videos. It provides users with concise and comprehensive summaries, enhancing efficiency and understanding.
Tell the world Summary Cat has been featured on NaNAI.tools:
Summary Cat Reviews
What's your experience with Summary Cat?
There are no reviews yet.
Related AI tools to Summary Cat