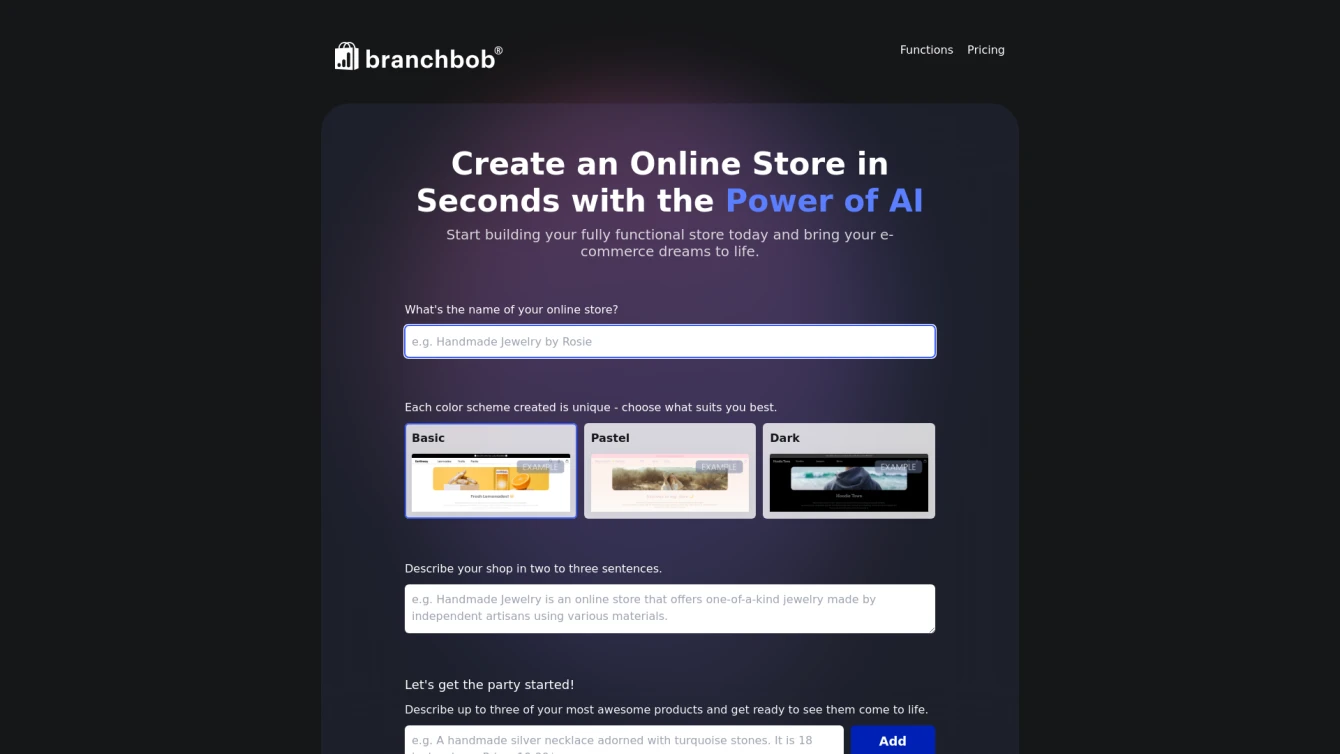 Effortlessly create and customize your online store with Branchbob.
Product information and features
Discover the power of the AI tool developed by Branchbob, a versatile online store builder. This ingenious solution enables users to effortlessly establish a professional e-commerce store, eliminating the need for coding knowledge. It's all about user-friendliness and efficiency, allowing you to get your business running online in no time.
Branchbob.com lets you fully personalize your web presence. You can select from a variety of distinctive color themes and tailor your website to perfectly reflect your brand's image. Once your store is ready, you can immediately begin marketing and selling your products.
This AI tool also provides a space for you to characterize your shop concisely and exhibit up to three of your top products. Before deciding on a design, feel free to explore multiple samples for inspiration. The cost of using this service is not explicitly stated, but it's definitely worth considering for its immense value.
In summary, Branchbob's AI tool is an efficient and easy-to-use solution for individuals and small businesses aiming to venture into the online market without the burden of technical intricacies. Its main features include rapid store creation, extensive customization options, and the ability to display key products. Whether you're a novice or an experienced e-commerce enthusiast, this tool is designed to streamline your business operations and enhance your online presence.
Tell the world Branchbob has been featured on NaNAI.tools:
Branchbob Reviews
What's your experience with Branchbob?
There are no reviews yet.
Related AI tools to Branchbob