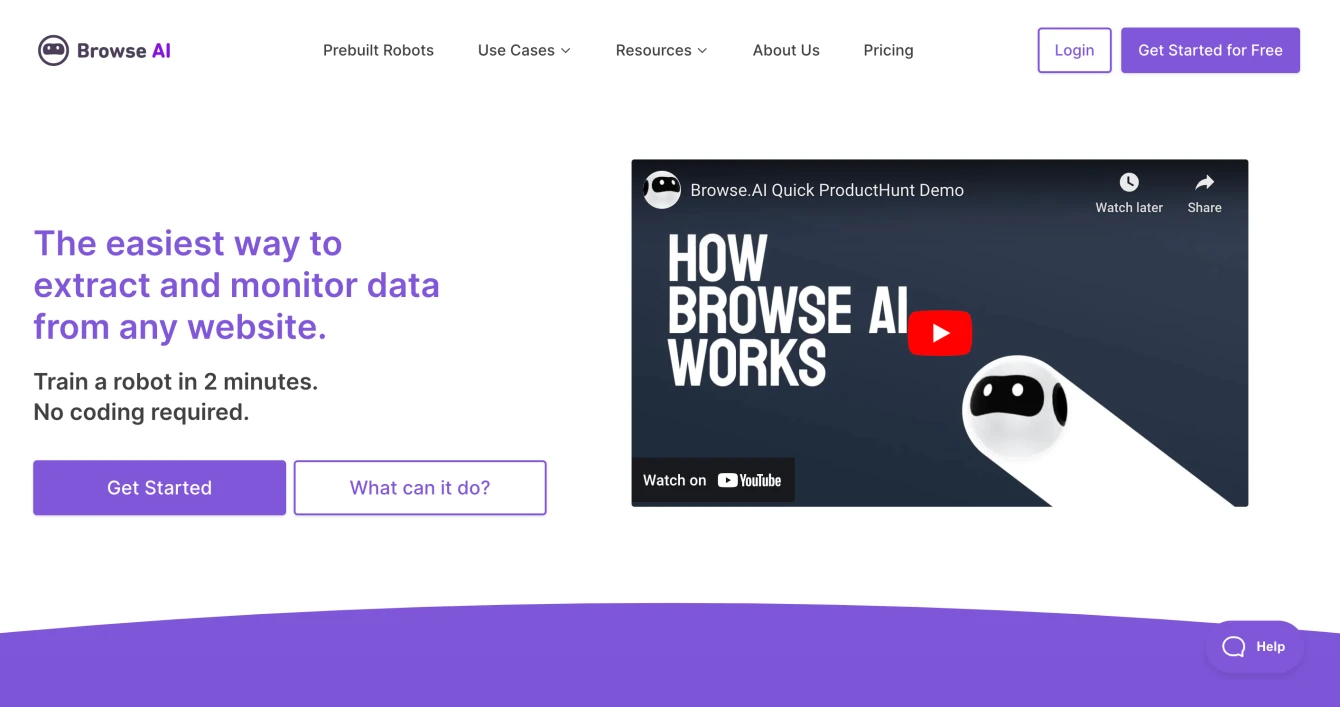 Transforming Web Monitoring and Data Extraction, No Coding Required.
Product information and features
Unleash the power of Browse AI, a groundbreaking AI tool that lets you monitor and scrape data from any website without the need for coding. It functions as a robot that you can train in just two minutes, making it incredibly user-friendly.
With Browse AI, you can establish prebuilt robots for common use cases or construct custom APIs for websites that don't offer public APIs. The tool's capabilities extend to extracting data behind login screens, handling pagination and scroll, and downloading files. It's capable of emulating user actions, solving captchas, and supplying geolocation-based data.
This AI tool allows you to schedule data extraction and sends you notifications about changes on your targeted websites. It offers versatile pricing plans and comes highly recommended by over 101,000 individuals and teams, including prestigious companies like Accenture, Hubspot, and Amazon.
Browse AI supports prebuilt robots for popular websites, such as LinkedIn, Eventbrite, Product Hunt, Indeed, Google Workspace, Zapier, Realtor, Yelp, Redfin, Monster, Glassdoor, Upwork, FlexJobs, Seek, Remoteok, Clutch, eBay, and TikTok. From these websites, you can extract various data, including job postings, product lists, company details, event details, and more.
In summary, Browse AI is an efficient and effective solution for monitoring websites and extracting data without the need for coding skills. It offers a variety of features and use cases, making it a valuable tool for users looking to automate their data extraction and website monitoring processes.
Tell the world Browse AI has been featured on NaNAI.tools:
Browse AI Reviews
What's your experience with Browse AI?
There are no reviews yet.
Related AI tools to Browse AI