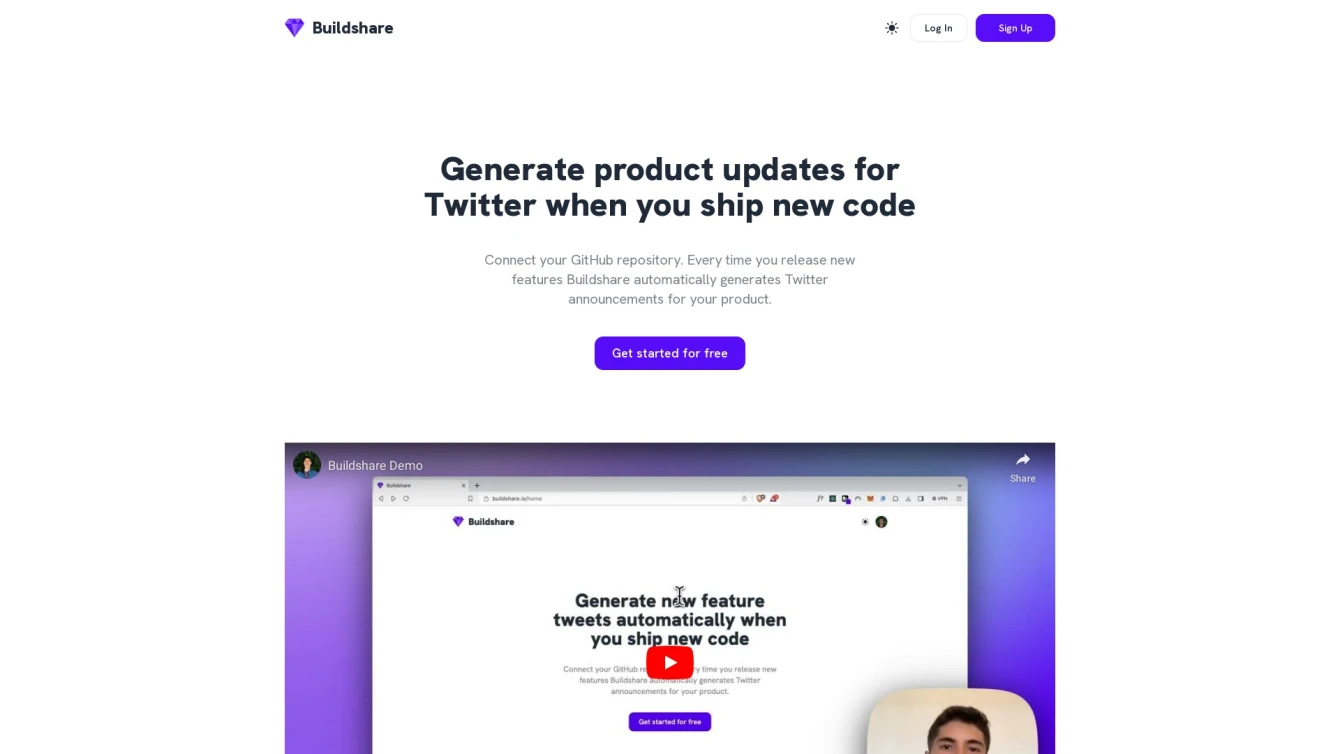 Streamlining developer updates on Twitter with seamless GitHub integration.
Product information and features
Meet Buildshare, an AI tool that revolutionizes the way developers interact with their audience on Twitter. This innovative web-based tool is designed to automate and streamline the process of sharing product updates from their GitHub repository directly on Twitter. buildshare.io has been designed keeping in mind the principle of 'Building in Public', which promotes transparency in sharing progress.
With Buildshare, you can not only create a public repository for your codebase, but also cultivate a robust online presence and engage with the tech community. The AI tool simplifies the process of spreading the word about new features, by automating Twitter announcements. This eliminates the need for manual updates, freeing up valuable time for you to concentrate on your core development tasks.
The platform's user-friendly interface makes signing in and getting started a breeze. Moreover, a free trial offer enables you to test out the functionalities before you make a commitment to a subscription.
In summary, Buildshare is an invaluable tool for developers looking to keep their audience in the loop about the latest updates in their projects. The seamless integration with GitHub and automated Twitter announcements make it an efficient communication solution in the software development industry.
Tell the world Buildshare has been featured on NaNAI.tools:
Buildshare Reviews
What's your experience with Buildshare?
There are no reviews yet.
Related AI tools to Buildshare